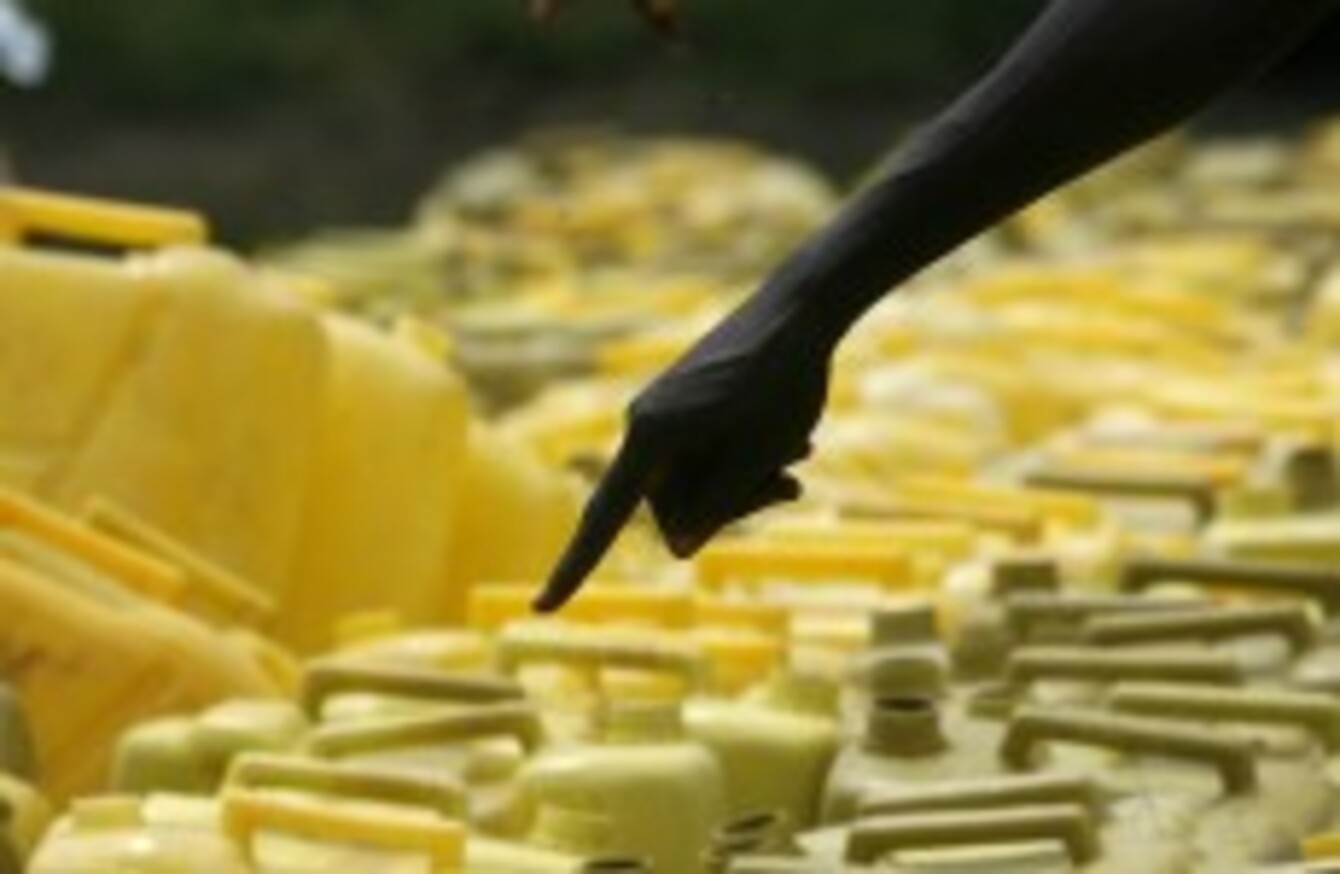 Aid workers count water containers as displaced Congolese who fled to the south east of Rutshuru
Image: Jerome Delay/AP/Press Association Images
Aid workers count water containers as displaced Congolese who fled to the south east of Rutshuru
Image: Jerome Delay/AP/Press Association Images
THE MAJORITY OF people asked about Irish overseas aid have said that the country has an obligation to donate – even in a downturn.
The opinion poll was commissioned by Dóchas and undertaken by Ipsos MRBI. It found that 77 per cent of the 1000 respondents polled think that "even in an economic down-turn, we have an obligation to invest in overseas aid".
Aid promise
The percentage was slightly down on last year, when 82 per cent held this view. Dóchas is the association of Irish Non-Governmental Development Organisations.
Dóchas director Hans Zomer said the survey "shows that – even in a downturn – three in four people want Ireland to deliver on its aid promises".
The Government has repeatedly stated that we must repair the damage to Ireland's international reputation. We now have confirmation that 73 per cent of people in Ireland feel our reputation abroad is helped by the fact that we want to keep our promises to the world's poorest people.
He added that the data shows people in Ireland significantly over-estimate the amount Ireland spends on overseas aid, with 31 per cent of respondents indicating they think the aid budget amounts to more than 6 per cent of national income. That is, infact, 12 times the correct figure of 0.48 per cent.
"Public support for investing in overseas aid remains strong," said Zomer. "Once again, this opinion poll shows that 4 out of every 5 people in Ireland do not want the economic crisis to be a reason for us to turn our back on the world's poorest people."
In May, it emerged that Ireland's spending on overseas development funding has fallen by nearly €100 million since 2009 and remains below the UN target of 0.7 per cent GDP.
Money spent on Official Development Assistance (ODA) in 2012 was just under €629 million, or 0.47 per cent of Ireland's Gross National Product (GNP).