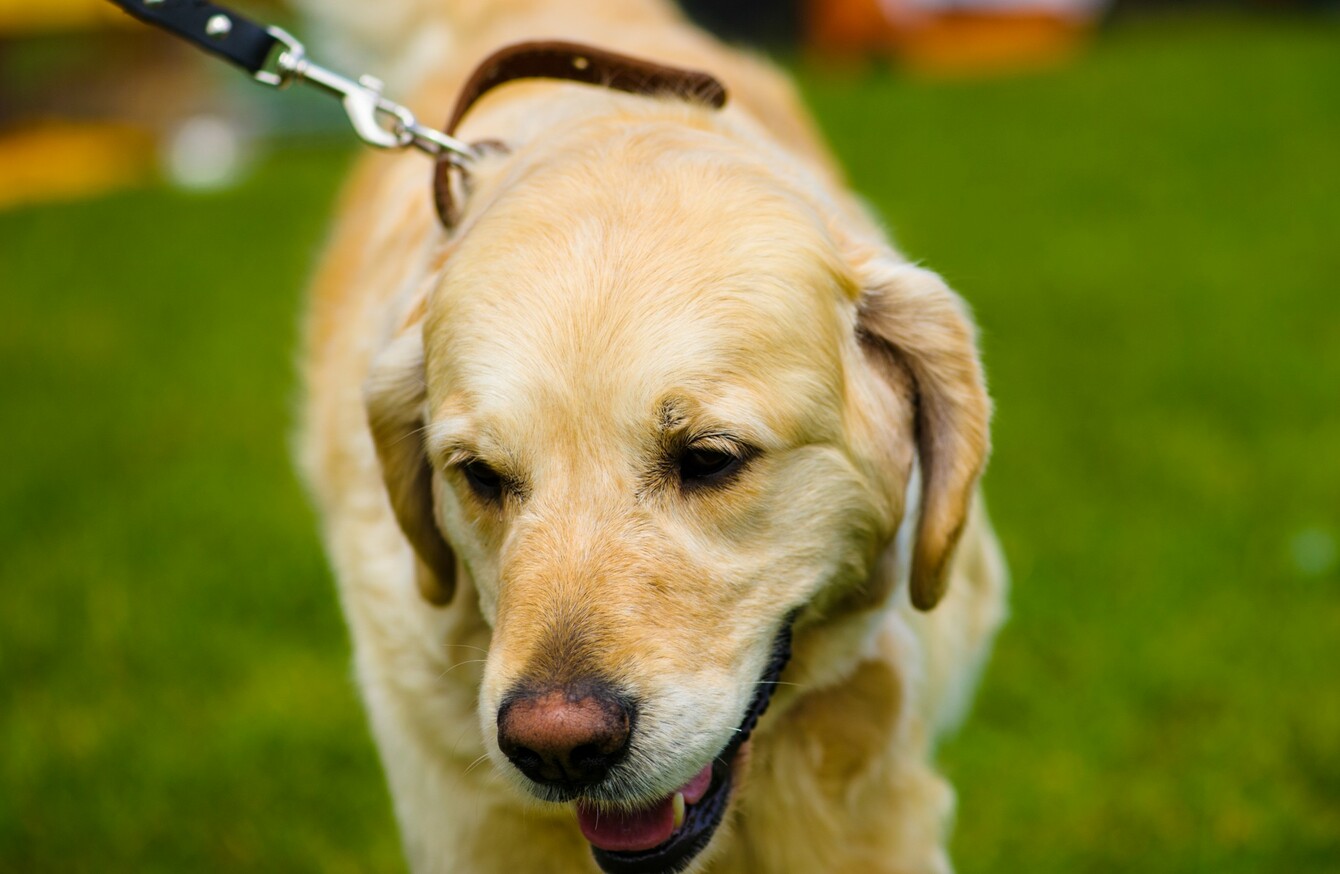 File photo
Image: Shutterstock/The Len
File photo
Image: Shutterstock/The Len
A BLIND WOMAN has said she has been left housebound after her guide dog was taken away for being overweight
Lena, who lives in Cork, told Philip Boucher Hayes on RTÉ Radio One's Liveline she has been "heartbroken" since Elsa, a Labrador-retriever mix, was taken away by the Irish Guide Dogs for the Blind.
"They took away my dog and I can't go outside my door to go down to mass in the morning.
"Everyone has to help me cross the road … I'm here now housebound. I have nothing, I'm waiting for people to bring stuff in to me."
Irish Guide Dogs removed Elsa three weeks ago.
Lena said she was twice told that the dog was overweight but was unable to increase her exercise due to bad weather. She said Elsa was eight pounds overweight when she was removed.
She said she "pleaded" to keep the dog, and would make sure she lost the weight.
On the same programme, David McCarthy of Irish Guide Dogs said he empathises with Lena, but the situation is "very difficult" and "complex".
There's no easy solution and there's no easy way to manage it. I truly feel for Lena and I know how difficult this situation is.
McCarthy said the organisation has "done what they can to support" Lena in the meantime.
More time together 
However, he said he "understands her frustration" as guide dogs mean a huge deal to their owners, both in terms of mobility and companionship.
McCarthy said the hope is that Elsa will lose weight and be brought back to Lena.
With this plan, he said the pair will have "at least another two years together".
If we didn't do what we're doing now, as difficult as it is, we'd be looking at a potential situation with the dog having to retire before the end of this year.
McCarthy said this "short-term solution" should mean Lena and Elsa are reunited much quicker than Lena would have to wait for a new dog.