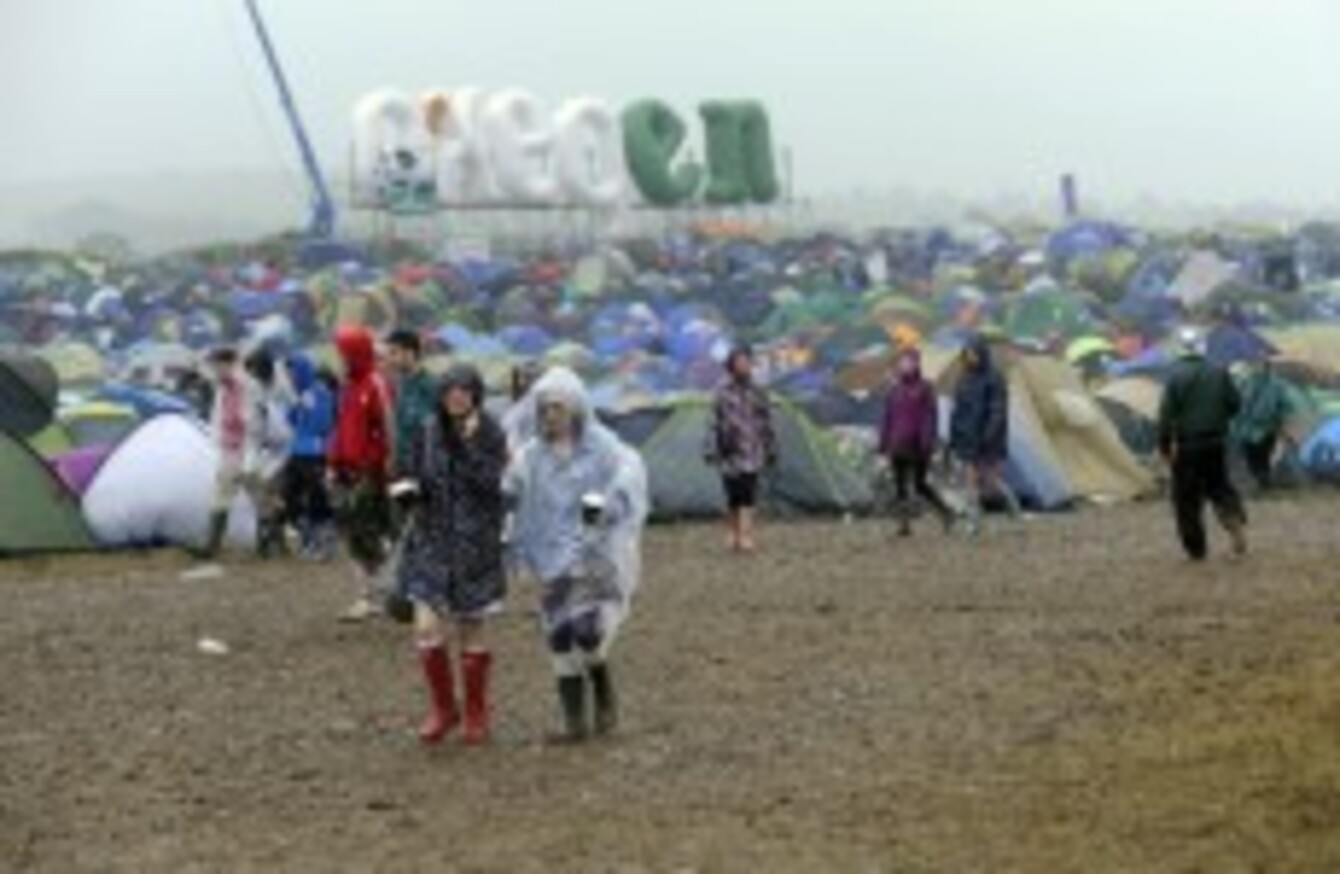 Image: Laura Hutton/Photocall Ireland
Image: Laura Hutton/Photocall Ireland
Updated 3.41 pm
A MAN WHO broke his ankle after he says it became stuck in the mud during a Kings of Leon gig at Oxegen in 2007 has had a negligence action against MCD dismissed by the High Court.
Software engineer Mark Ponisi from Naas in Co. Kildare argued that the conditions at the festival were unsafe and wanted the promoters held responsible.
Ponisi had told the court that he had been pushed to the ground by a number of festival-goers and broke his ankle after it remained stuck in deep mud.
The plaintiff, who was 29-years-old at the time of the incident, claims that he and his friend were standing "not particularly close" to the main stage of the festival when they were "kicked from behind" by a number of festival-goers and "trampled on".
He says that the Wellington boots he was wearing at the time got stuck in deep mud as he fell. He then received some "superficial advice" from the festival's medical team before being later collected his father.
Disputed
An independent contractor who was second in charge of the control team that weekend told the court that safety checks had been carried out on the day of the incident and he felt the arena was "in relatively good condition".
Judge Mary Irvine ruled in the High Court today that despite weeks of rain ahead of the event it was planned and organised safely.
She said that while the Ponisi's injuries were "regrettable" they were the result of "reckless behaviour" by those who pushed him over.
She also ruled said that the depth of the mud in the area was disputed and it would be impossible to know if this was the reason his ankle broke and not the fall itself.
In such circumstances, Judge Irvine said it would not be "just or fair to seek damages" from MCD.
She added that festivals like Oxegen "give pleasure to so many people" and that holding promoters responsible for unpreventable injuries sustained by those attending would mean they could not take place.