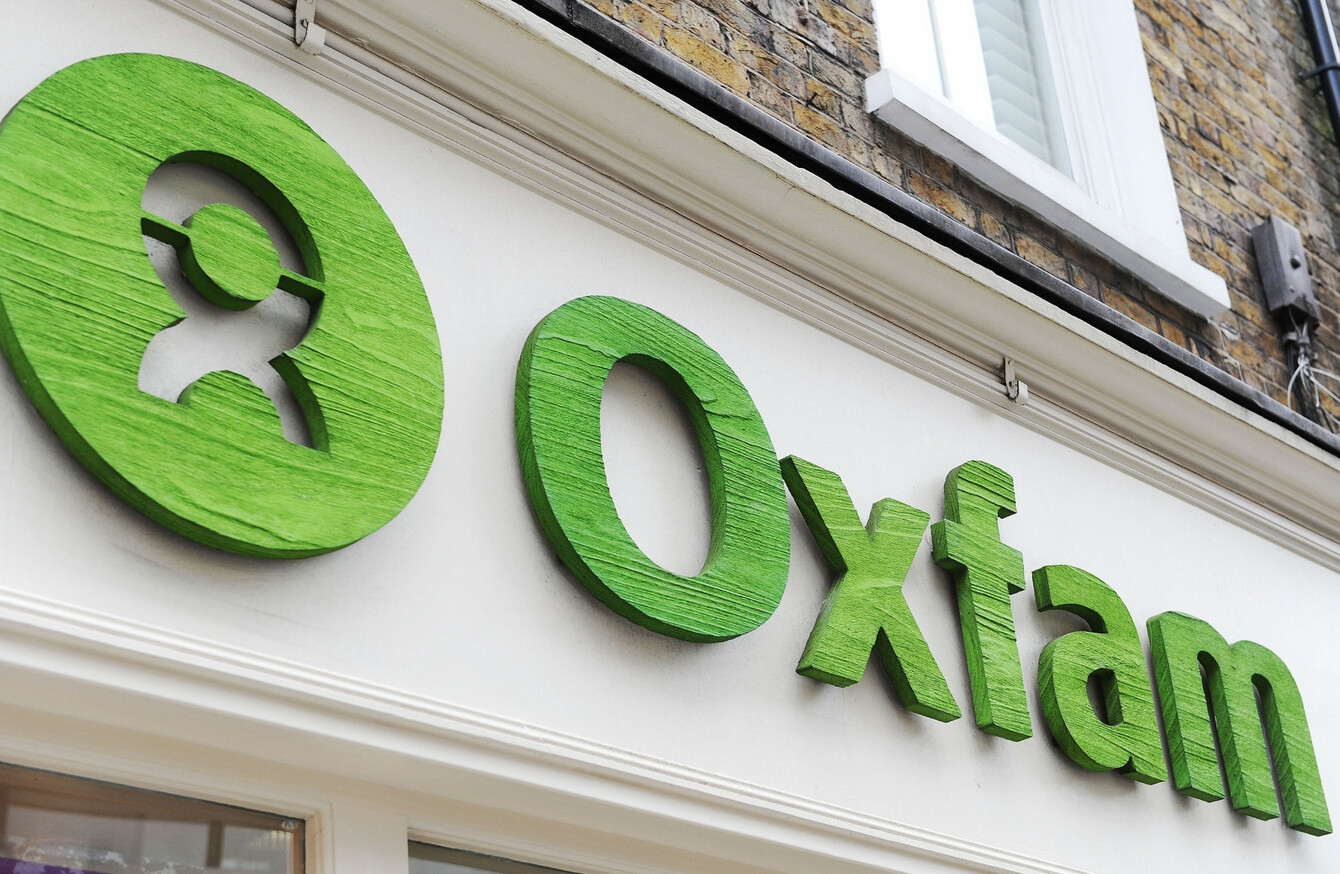 Image: Nick Ansell via PA Images
Image: Nick Ansell via PA Images
BRITAIN'S CHARITY COMMISSION must conduct a "full and urgent investigation" into Oxfam following an alleged cover-up of its staff hiring prostitutes in Haiti during a 2011 relief effort on the earthquake-hit island, the prime minister's office said today.
"The reports of what is unacceptable behaviour by senior aid workers in Haiti are truly shocking," a spokeswoman for Theresa May said.
"We want to see Oxfam provide all the evidence they hold of the events to the Charity Commission for a full and urgent investigation of these very serious allegations."
The call came as the British charities regulator released its own statement detailing Oxfam's previous disclosure of the events, including that it characterised the misconduct as "inappropriate sexual behaviour".
"Our approach to this matter would have been different had the full details that have been reported been disclosed to us at the time," the commission said.
It confirmed asking Oxfam to urgently provide fresh information.
Late last night, the Department for International Development (DFID) also said it was reviewing its relationship with the UK-based charity, to which it gave nearly £32 million (€36 million) last year.
It said Oxfam's leaders had "showed a lack of judgement" in their handling of the matter and their level of openness with the government and Charity Commission.
"The International Development Secretary is reviewing our current work with Oxfam and has requested a meeting with the senior team at the earliest opportunity," a DFID spokeswoman said.
The way this appalling abuse of vulnerable people was dealt with raises serious questions that Oxfam must answer.
'No cover-up'
Oxfam Chief Executive Mark Goldring said today that it receives less than 10% of its funding from DFID and hoped to continue working with the department while rebuilding trust with the public.
He admitted Oxfam did not give full details of the scandal to the commission in 2011 but insisted it "did anything but cover it up".
"With hindsight, I would much prefer that we had talked about (the) sexual misconduct," Goldring told BBC radio.
But I don't think it was in anyone's best interest to be describing the details of the behaviour in a way that was actually going to draw extreme attention to it.
The charity is under growing pressure after an investigation by The Times found young sex workers were hired by senior staff in Haiti after the 2010 earthquake which devastated the island and left up to 300,000 people dead.
Groups of young prostitutes were invited to homes and guesthouses paid for by the charity for sex parties, according to one source who claimed to have seen footage of an orgy with sex workers wearing Oxfam t-shirts.
Positive references?
In further revelations yesterday, the paper said Oxfam failed to warn other aid agencies about the staff involved, which allowed them to get jobs among vulnerable people in other disaster areas.
Roland van Hauwermeiren, 68, whom Oxfam said was forced to resign as Haiti country director in 2011 after allegedly admitting hiring prostitutes, went on to become head of mission for Action Against Hunger in Bangladesh from 2012 to 2014.
The French charity told AFP it made pre-employment checks with Oxfam but that the UK-based organisation "did not share with us the reasons for his resignation as head of mission in Haiti or the results of its internal inquiry".
"Moreover we received positive references from former Oxfam staff – in their individual capacities – who worked with him," including from a human resources staffer, a spokesman said.
#Open journalism No news is bad news Support The Journal

Your contributions will help us continue to deliver the stories that are important to you

Support us now
In a statement, Oxfam denied providing positive references for those implicated.
It said the vast number of aid operations working around the globe meant it was "not possible… to ensure that those found guilty of sexual misconduct were not re-employed in the sector".
"Unfortunately, there is nothing we can do to stop individuals falsifying references, getting others that were dismissed to act as referees and claiming it was a reference from Oxfam," a spokeswoman added.
And there was also nothing to stop them from getting former or current staff to provide a reference "in a personal capacity," she said.
The charity said it launched an immediate investigation in 2011 which found a "culture of impunity" among some staff but has denied trying to cover up the scandal.
During the probe, Oxfam dismissed four staff members and another three resigned, including van Hauwermeiren.
The charity also said it had yet to find evidence proving allegations that underage girls were involved.
A spokesperson has told TheJournal.ie that no employee of Oxfam Ireland was involved in this case.