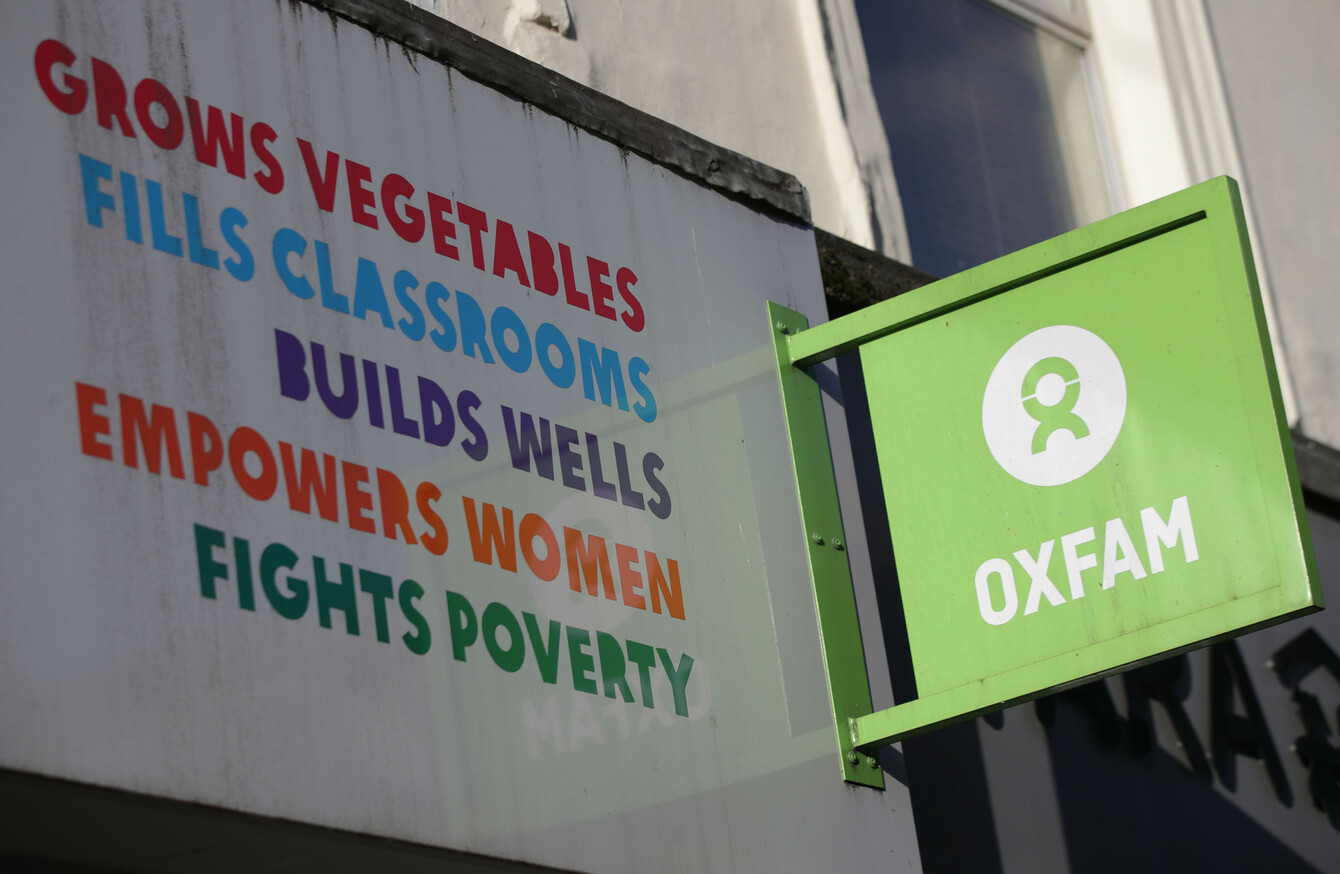 Image: Yui Mok/PA Images
Image: Yui Mok/PA Images
OXFAM IRELAND HAS said that it will play "a leadership role" across the global charity as it looks to implement safeguarding systems in the wake of the damaging sex scandal.
The British-based Oxfam International launched an action plan today to tackle sexual misconduct following the "stain" of the recent prostitution scandal.
No employees of Oxfam Ireland were implicated in the scandal, but this wing of the charity said today that an urgent, independent review of Oxfam's culture and practices led by leading women's rights experts.
The new plan comes a week after revelations that Oxfam staff used prostitutes while working in Haiti following a devastating 2010 earthquake and a wave of subsequent allegations of sexual misconduct.
The charity's deputy chief executive Penny Lawrence has resigned and three Oxfam global ambassadors including South Africa's Archbishop Desmond Tutu have quit their roles as a result of the scandal.
Oxfam fired four staff members for gross misconduct and allowed three others to resign following an internal inquiry into what happened in Haiti in 2011.
Measures
The aid group said it would create an independent commission which will have the power to access records and interview staff in a bid to stamp out abuse and impose stricter controls on employees.
Oxfam will triple funding to more than $1 million (800,000 euros) to improve safeguarding, while also doubling the number of staff in this area and increasing investment in gender training.
It also said it would publish its 2011 internal investigation into staff involved in sexual and other misconduct in Haiti as soon as possible.
Jim Clarken, chief executive of Oxfam Ireland, said: "Today's announcement of an external, independent and confederation-wide review underpins our shared commitment to enforce a zero-tolerance approach to sexual misconduct.
I am committed to playing a leadership role in facilitating this comprehensive action plan to root out any form of abuse… I feel great responsibility in the trust our supporters across the island of Ireland put in us and am dedicated to rebuilding any trust lost.
'Lies and exaggerations'
But Roland van Hauwermeiren, Oxfam's director in Haiti at the time and one of the three who resigned from the charity, has dismissed the allegations.
"I have never been into a brothel, a nightclub or a bar in that country," the 68-year-old Belgian national said in a four-page letter published on the website of Belgian VTM News.
"There were numerous men and women who tried to get into my house with all sorts of excuses to demand money, work, or to offer sexual services. But I never gave into these advances," he said.
Van Hauwermeiren, who has taken part in an internal enquiry at the British charity, said he told Oxfam that he had "had intimate relations some three times at (his) house".
"This was with an honourable, mature woman, who was not an earthquake victim nor a prostitute. And I did not give her any money," he said, adding that he was however "deeply ashamed" of the liaison.
In comments to reporters at the newspaper Het Nieuwsblad, who tracked him down in an unidentified town on the Belgian coast, Van Hauwermeiren said there were "lots of lies and exaggerations" in media reports.
"The hardest thing is that my family has rejected me," he said.
With reporting from AFP