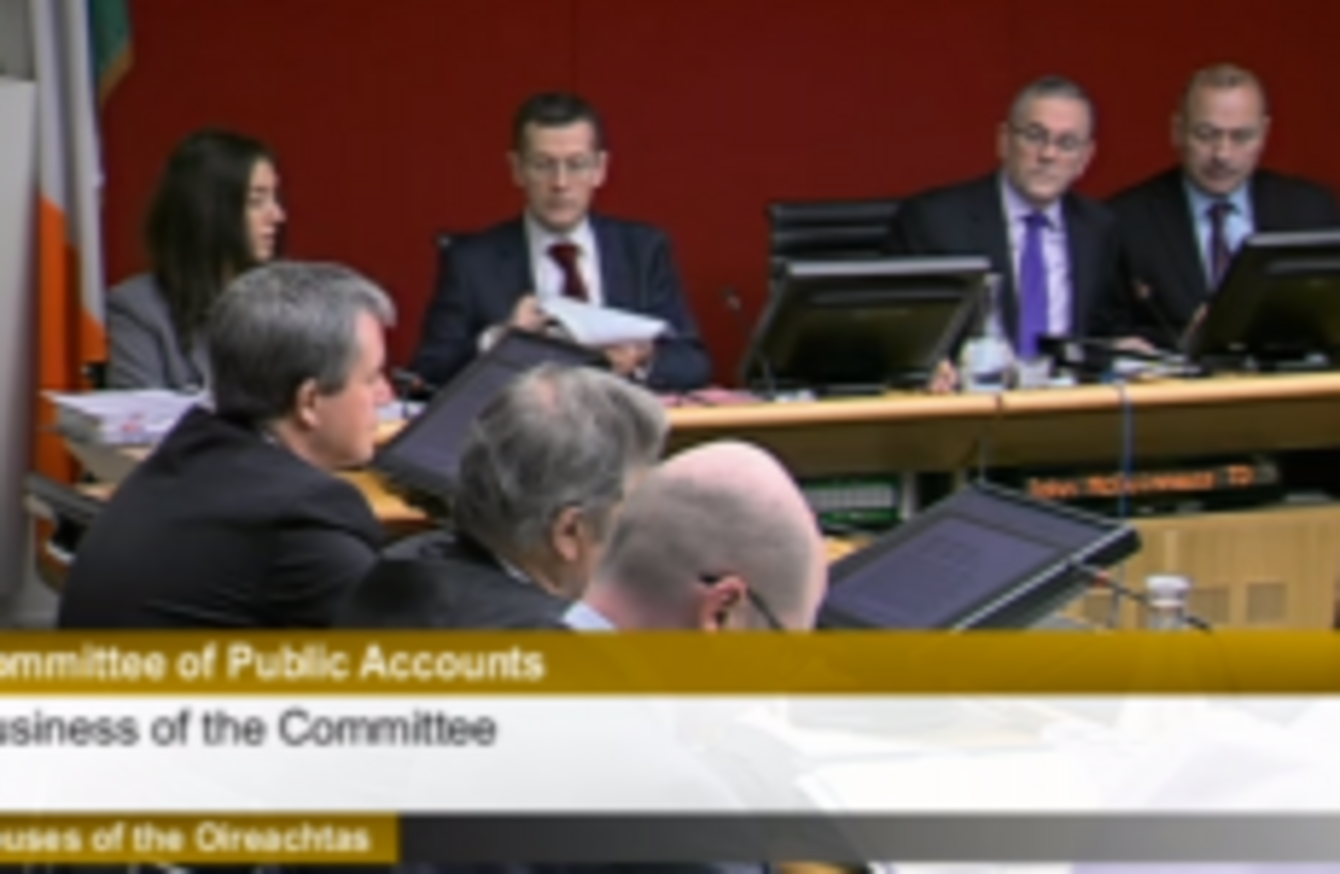 Members of the Public Accounts Committee this morning
Image: Screengrab via Oireachtas TV
Members of the Public Accounts Committee this morning
Image: Screengrab via Oireachtas TV
THE PUBLIC ACCOUNTS Committee is set to press ahead with plans to compel the former chief executive of the Central Remedial Clinic, Brian Conlan, to appear before it, but this is unlikely to happen until the New Year.
The dramatic events at yesterday's hearings were raised during this morning's session with committee members reiterating calls for the board of the CRC to resign while others pressed for Conlan, who resigned last week, to be compelled to appear before it.
Committee chairman John McGuinness accused Conlan, who released a statement in the middle of yesterday's hearings, of "megaphone diplomacy" and said there was "no other option but for us to seek compellability".
However he expressed frustration at the slow pace of the process of compelling witnesses to appear before the PAC.
McGuinness raised the fact that it had been waiting two months for the Committee on Procedures and Privileges (CPP) to report back on an application to compel former Siptu official Matt Merrigan to appear before TDs.
Fine Gael TD Aine Collins with Shane Ross this morning
"It simply isn't good enough that PAC would be stalled in its tracks by another committee of this house," he said, adding that he "would urge them to give us a speedy response and let us get on with our work".
Independent TD Shane Ross asked if the clerk of the committee could place a telephone call to the CPP to speed-up the process.
The PAC clerk, Ted McEnery, informed members that the change in the legislation related to Oireachtas inquiries meant that "we don't want a situation where we rush into compellability because we could be down in the courts" and said that the committee was "proceeding with some caution".
He indicated it would not be until after Christmas that the new legislation is "legally tested" and the CPP can proceed.
Among the members calling for the board to resign immediately were Fine Gaels Kieran O'Donnell who said that it would be a "tangible" way of restoring the public's faith in the charity sector.
McGuinness has already said this morning the executives should remain in place until the PAC's investigation is completed.