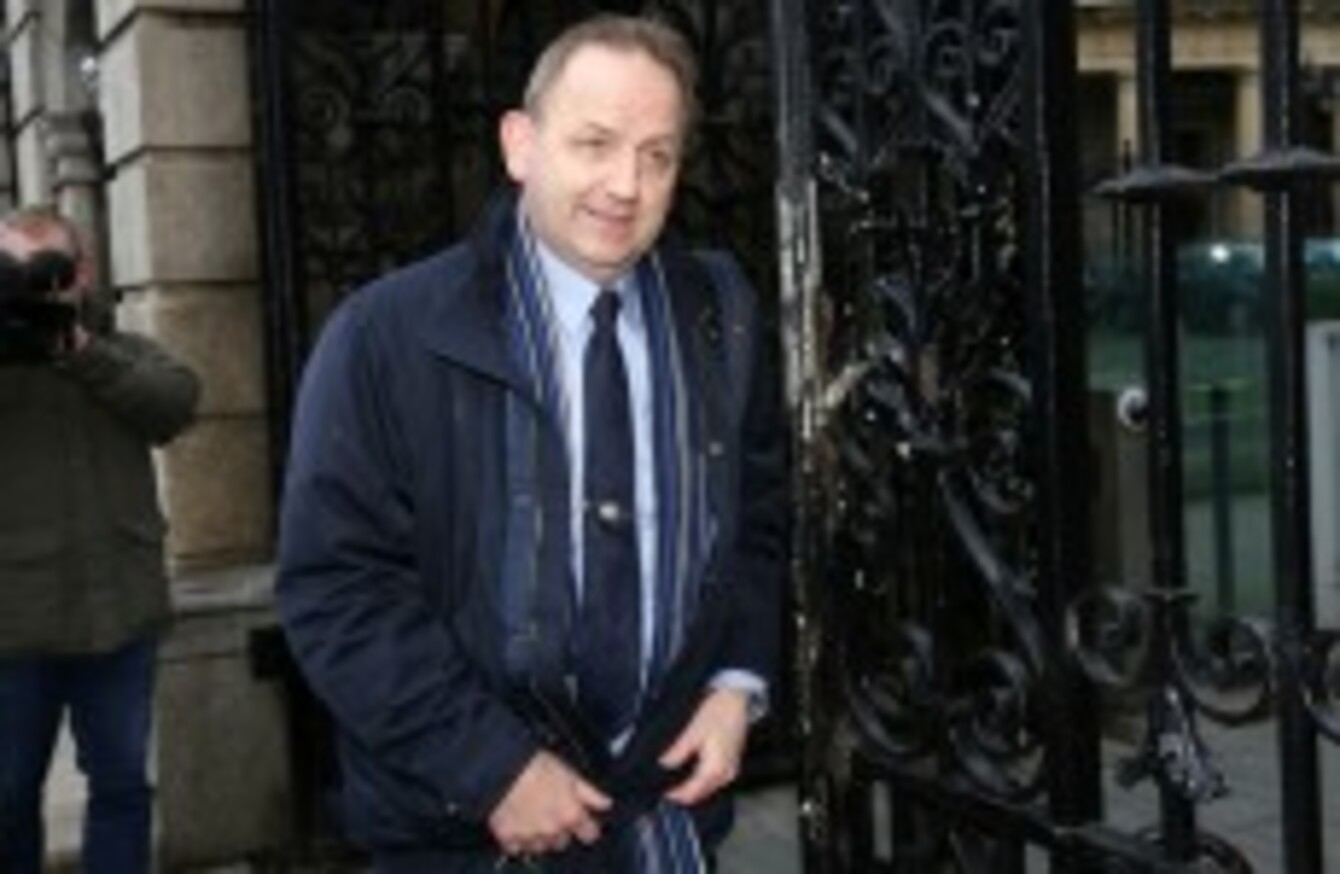 Maurice McCabe arriving at Leinster House to give evidence to the PAC in January.
Image: Laura Hutton/Photocall Ireland
Maurice McCabe arriving at Leinster House to give evidence to the PAC in January.
Image: Laura Hutton/Photocall Ireland
THOUGH IT HAS since been overshadowed by other events, the Public Accounts Committee got confirmation late last month that it cannot release a transcript of the evidence given to it by garda whistleblower Maurice McCabe at the end of January.
A letter from the Dáíl's Committee on Procedures and Privileges (CPP), published by the PAC late last week, has confirmed that neither transcripts, extracts of evidence or redacted transcriptions of meetings held in private session can be produced by the PAC or any other Oireachtas committee.
Garda sergeant Maurice McCabe made history when he became the first serving garda, outside of the commissioner, to give evidence to the PAC behind closed doors over the controversy surrounding alleged malpractice in the administration of the penalty points system.
In a letter from the clerk of the CPP to the PAC clerk, Ted McEnery, the committee was warned of the legal risks for a witness where a transcript of a private meeting is produced.
Can't see this clearly? Click here
Members of the committee held a lengthy debate in public session last month amid divisions on whether or not a transcript should be released. TDs Shane Ross and Mary Lou McDonald pushed for the release of the transcript to McCabe, while many government members cautioned against such a move.
Having reversed a previous decision not to release the transcript – after protests from Ross and McDonald – the matter was passed to the CPP which adjudicated that the transcript should not be released and that this should apply to all other Oireachtas committees.
The letter notes that while private sessions are recorded this is for the purpose of assisting the clerks with production of minutes.
"CPP is of the view that the use of such recordings should not be extended to other purposes, as the existence of the recordings alone does not legitimise their use for purposes other than originally intended," the letter notes.
The PAC has been examining the penalty points issue on foot of a report by the Comptroller and Auditor General last year which found that up to one in five traffic offenders avoided penalties.
The controversy prompted Justice Minister Alan Shatter to ask the Garda Ombudsman to investigate the matter.
However, much of this has since been overshadowed by the revelations that the offices of the Ombudsman may have been bugged and allegations, from McCabe, that gardaí failed to properly investigate a number of serious cases involving abduction, assault and murder.
These two matters are currently the subject of separate, independent reviews.