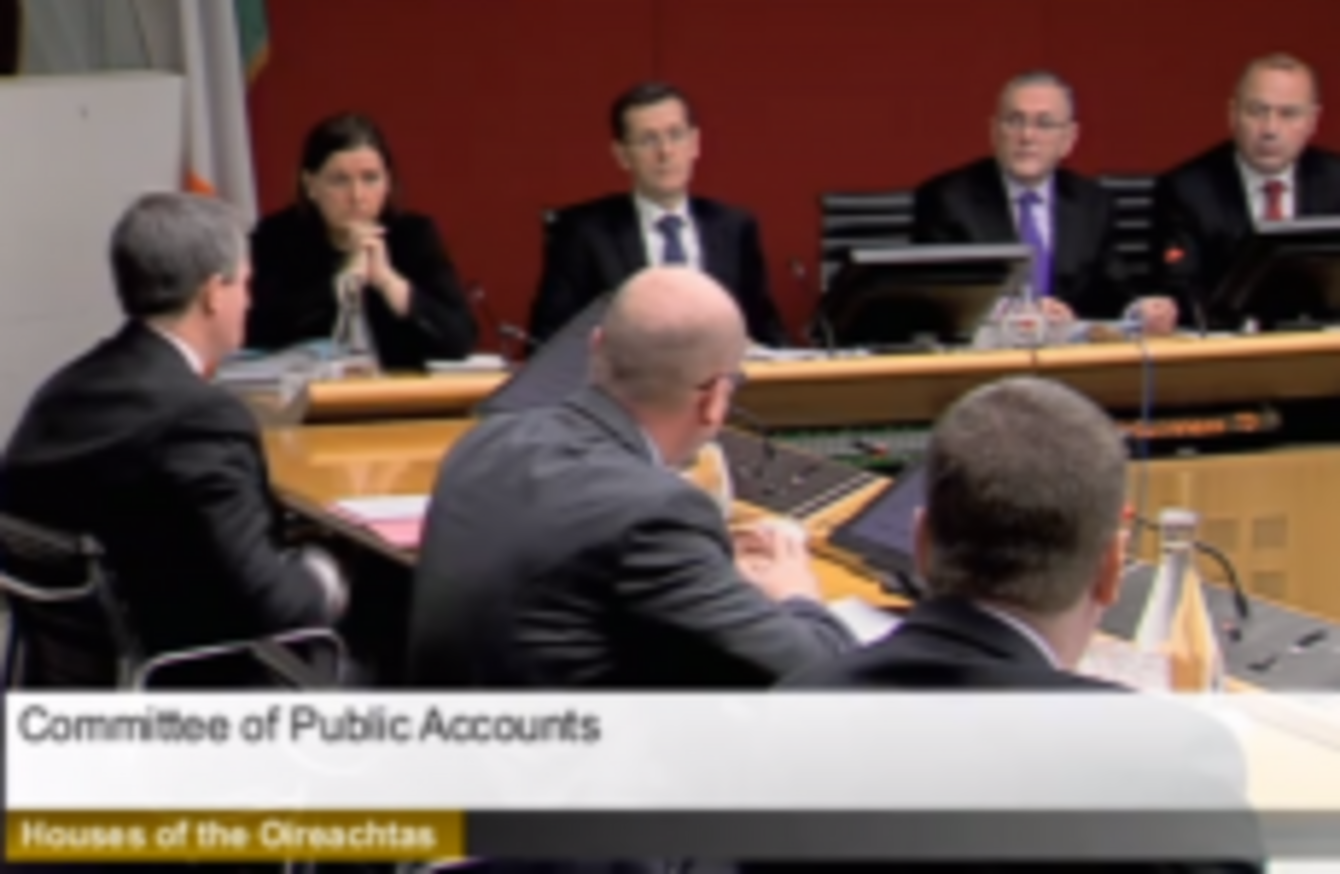 The Public Accounts Committee will meet in private session later today (File photo)
Image: Screengrab via Oireachtas TV
The Public Accounts Committee will meet in private session later today (File photo)
Image: Screengrab via Oireachtas TV
THE PUBLIC ACCOUNTS Committee (PAC) may be forced into holding a rare vote on whether or not to continue its inquiry into the penalty points controversy, with two government TDs telling TheJournal.ie they want their investigation to be halted as the Garda Ombudsman is now involved.
Justice Minister Alan Shatter asked the Garda Ombudsman to investigate the penalty points controversy last night in light of recent developments.
That has led to two government TDs on the PAC telling TheJournal.ie the morning that the committee should halt its work and a possible meeting with a garda whistleblower this week to allow the Ombudsman inquiry to proceed unhindered.
Both deputies, who declined to be named, did not rule out the committee holding a vote on the issue, a rare occurrence which last happened when a vote was held on electing independent TD Shane Ross as chair when the committee was being formed three years ago.
The government TDs on the committee ultimately helped vote down that proposal with Fianna Fáil's John McGuinness installed as chairman.
Sinn Féin TD Mary Lou McDonald indicated on RTÉ Radio and Newstalk this morning that the PAC's inquiries into the alleged malpractice in the administration of the penalty points system should continue.
Fianna Fáil's Sean Fleming and independent TD Shane Ross have also indicated that that they want the PAC's investigation to continue alongside the Ombudsman probe.
The PAC will meet at 4.30pm this afternoon where it is likely to take legal advice on the matter before deciding on its next steps, that advice could include halting its inquiries as a result of the Ombudsman probe.
The serving garda sergeant at the centre of the allegations, Maurice McCabe, has indicated a willingness to come before the committee, but to do so in private session.