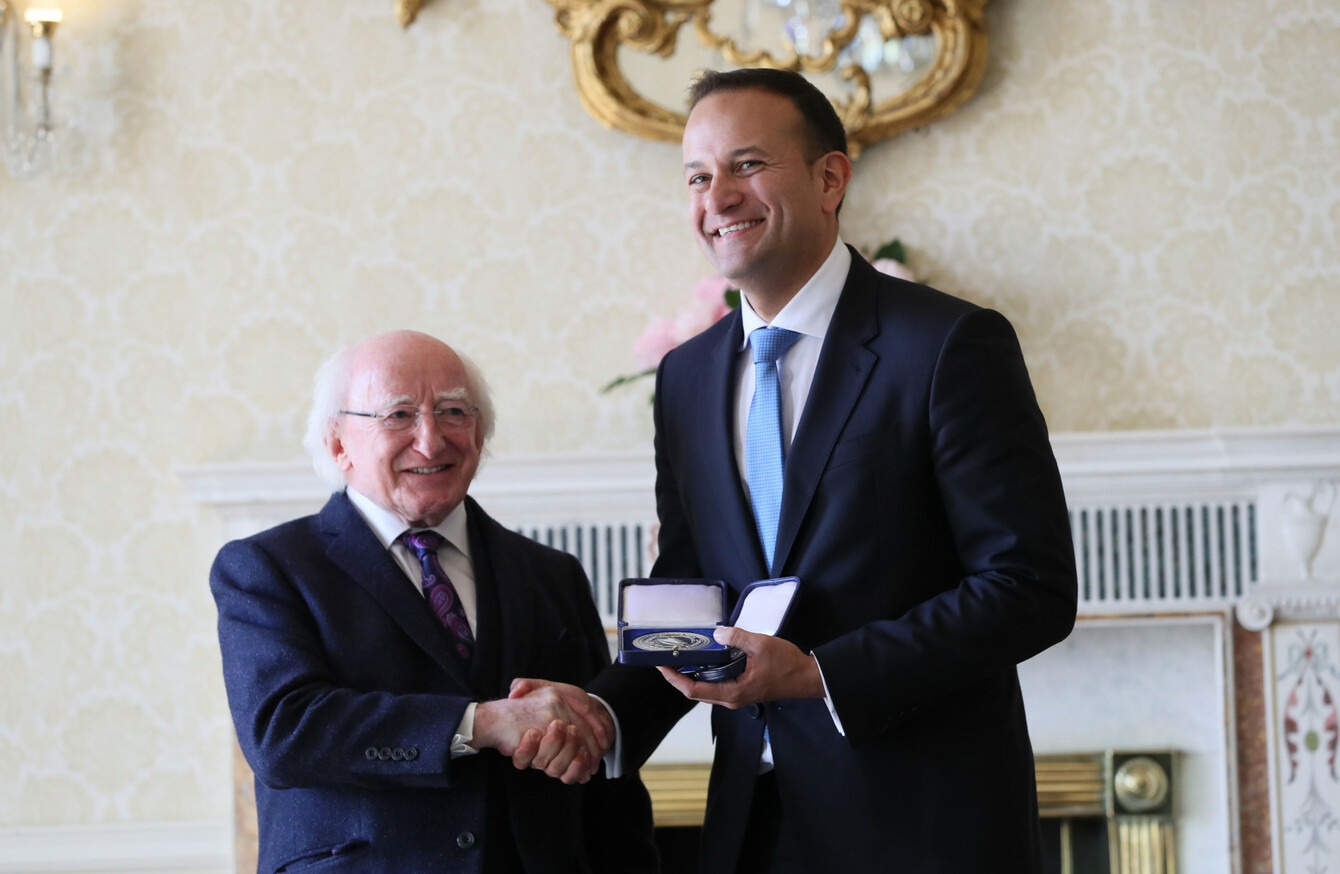 Image: PA Archive/PA Images
Image: PA Archive/PA Images
MEMBERS OF THE Oireachtas Public Accounts Committee have said they are very concerned about the Taoiseach and other political leaders questioning who and what they investigate. 
The committee got into hot water before the presidential election when it decided to review the spending of the Office of the President of Ireland. 
At the time, Taoiseach Leo Varadkar said he was concerned about the scrutinising of presidential spending in the midst of an election campaign, stating that it was "not advisable".
The hearing resulted in confusion surrounding an annual payment of €317,000 that's been paid to the Office of the President since 1998 that the Comptroller and Auditor General has no oversight over. 
Independent TD Catherine Connolly said that the PAC is there to "hold systems to account". Criticism by the Taoiseach and other party leaders such as Micheál Martin about who the committee questions is "worrying", she said. 
"Those types of criticism is not helpful," she said, adding such comments have "serious implications" and infers that it is "okay to question some people and not others – it is our job to question everyone".
Connolly said scrutinising the president's spending was "legitimate" and the PAC will look at the issue again in the future. 
"It is all taxpayers money," said the committee's chairman, Fianna Fáil's Sean Fleming.
"The PAC will examine without fear or favour," he added.
Fleming said such comments made by the Taoiseach has only "emboldened" the committee members to carry on with their work. 
He said the committee could not have bowed to pressure, adding that it had a duty to investigate where taxpayers' money is going. 
The committee made a commitment to examine the presidential spending and it will do so again early next year, said Fleming. 
Fianna Fáil's Bobby Aylward said the review of the spending of the president was at a "sensitive time" but that "interference" by political leaders was not acceptable. 
"If we had stopped it would have created more suspicion… we weren't playing the man we were following the money… it was unfair what was said at that time," he said. 
Aylward said it is now up to President Michael D Higgins "to come back and explain where money was spent".
Connolly paid tribute to whistleblowers who come forward to the committee "often at great pains to themselves". 
"Each time they say how difficult it is," she told reporters today. 
Issues highlighted by one such whistleblower in the Irish Prison Service is due to be raised with the accounting officer and Secretary General of the Department of Justice in the coming weeks.