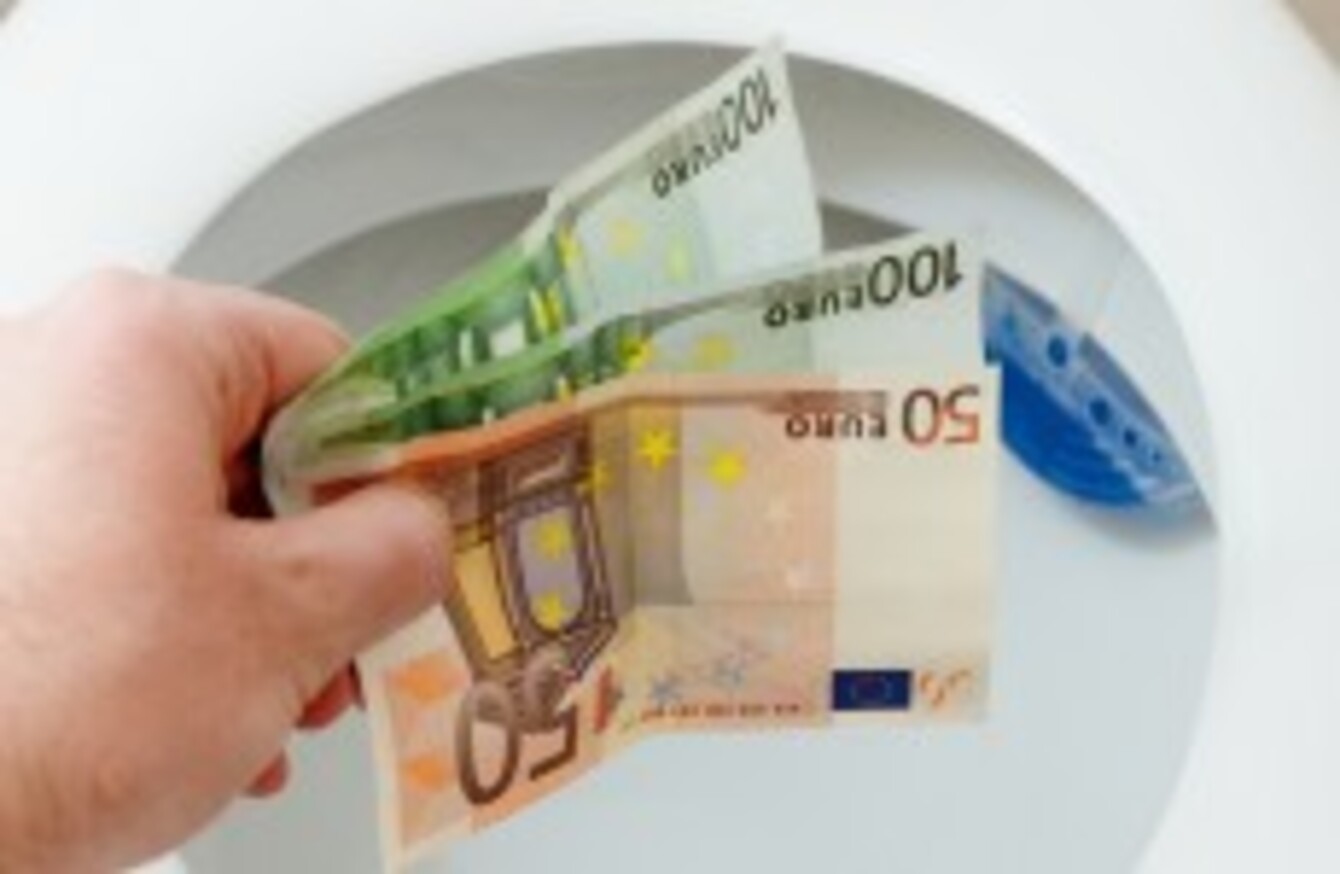 Image: money via Shutterstock
Image: money via Shutterstock
THE PUBLIC ACCOUNTS Committee highlighted a number of ways in which public money was wasted in a report published this afternoon.
It says the report flows from a series of meetings which pointed to waste of exchequer funding in a number of public bodies.
PAC chairman John McGuinness said the document provides "valuable lessons for all public bodies in project management and general governance controls".
"While the focus of the original report of the Comptroller & Auditor General is on specific issues where the outcome differed from what was intended…
The focus of this PAC report is on what can be learned and what can be applied across the public service.
So what did the report find?
State Pathology 
PAC found that the Department of Justice and Equality wrote-off €2.78 million in 2012 after the abandonment of a project to build new offices for the State Pathologist.
It advises that, where a public body does not have a dedicated capital project unit, all its major capital projects should be put under the care and management of the Office of Public Works.
Land Swap Arrangements
The report found that land swap commitments were entered into without a full risk assessment.
The PAC says this was due to the lack of a lead agency acting on behalf of the State.
As a result, the State has incurred extra costs of over €1 million arising from the failure to fulfil a land swap with a developer involving a Harcourt Terrace site.
National Gallery 
The National Gallery agreed to pay a net total of €40,000 in 'removal expenses' to a new Director.
The report calls for a guidance note to be drawn up to cater for situations where the public service needs to recruit talent from abroad and where such appointees incur extra costs arising from the need to relocate here.
Waterford IT 
The Committee found that weaknesses in governance at Waterford IT resulted in a failure to challenge inappropriate levels of expenditure and breaches of procurement rules.
The report calls for the Higher Education Authority to establish networks of key officials involved in controls in third level institutions.
It also advises each third level college to develop a whistle-blowers charter using the charter currently being rolled out in WIT as a blue-print.