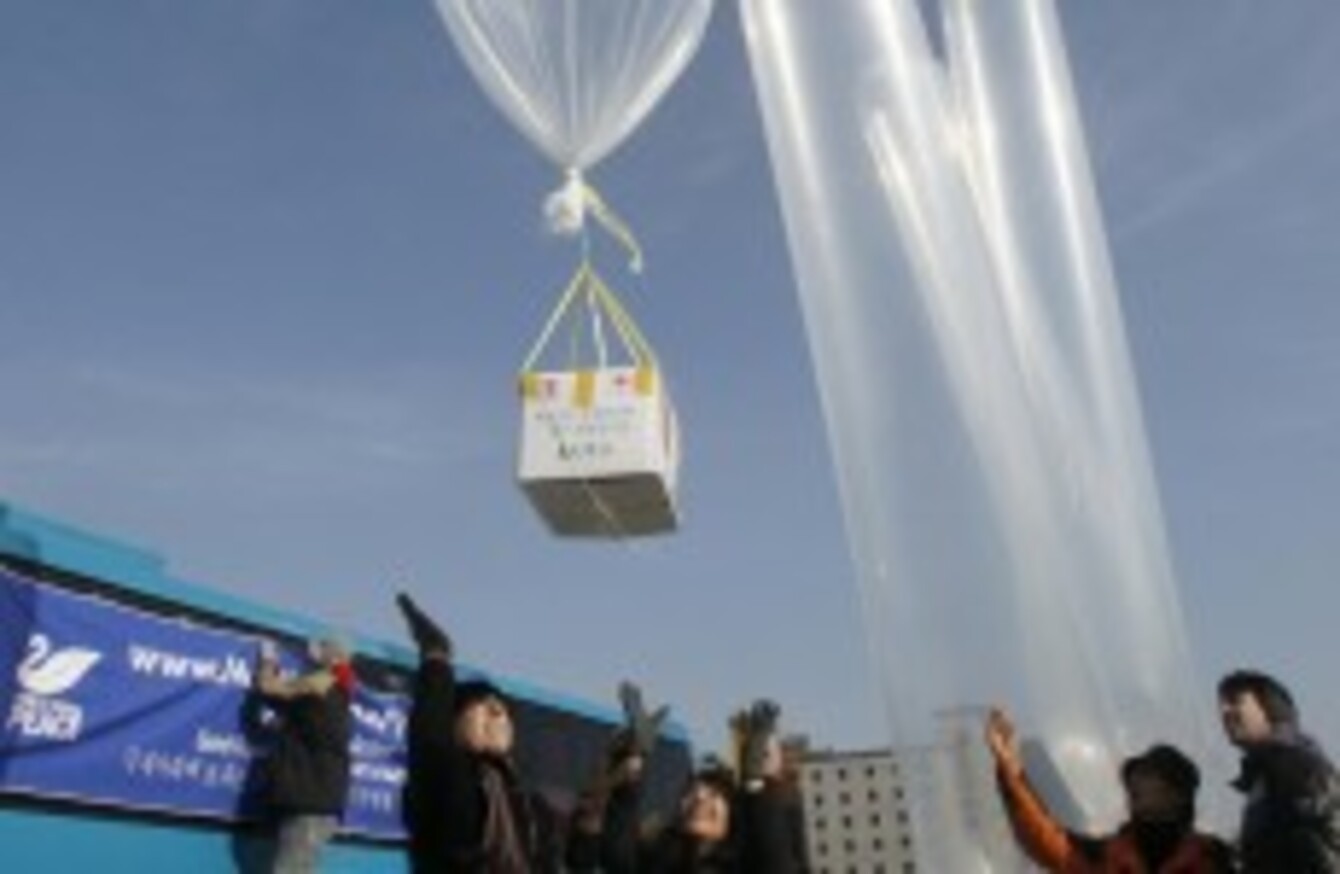 Launching the socks on their international journey
Image: Ahn Young-joon/AP/Press Association Images
Launching the socks on their international journey
Image: Ahn Young-joon/AP/Press Association Images
NORTH KOREA IS likely a harsh place at the best of times, but especially so during the long, cold winters.
So a group of South Korean activists have come up with a solution of sorts – sending packages of nice warm socks across the border by balloon.
The campaign group North Korea Peace dispatched around 1,000 pairs of socks from the city of Paju, attached to five large gas-filled balloons.
A spokesperson told AFP: "We're not interested in sending political messages or sparking any troubles there. All we want is that people in the North wear warm socks over their frozen feet."
North Koreans could wear the socks or trade them for food during the harsh winter, the activists said.
South Korean activists have used balloons in the past to send anti-North Korean leaflets across the heavily guarded border.
North Korea strongly denounces the leaflets but hasn't mentioned past efforts to send daily necessities.
Socking it to North Korea

Socking it to North Korea

Socking it to North Korea

Socking it to North Korea

Socking it to North Korea
- Additional reporting from AP