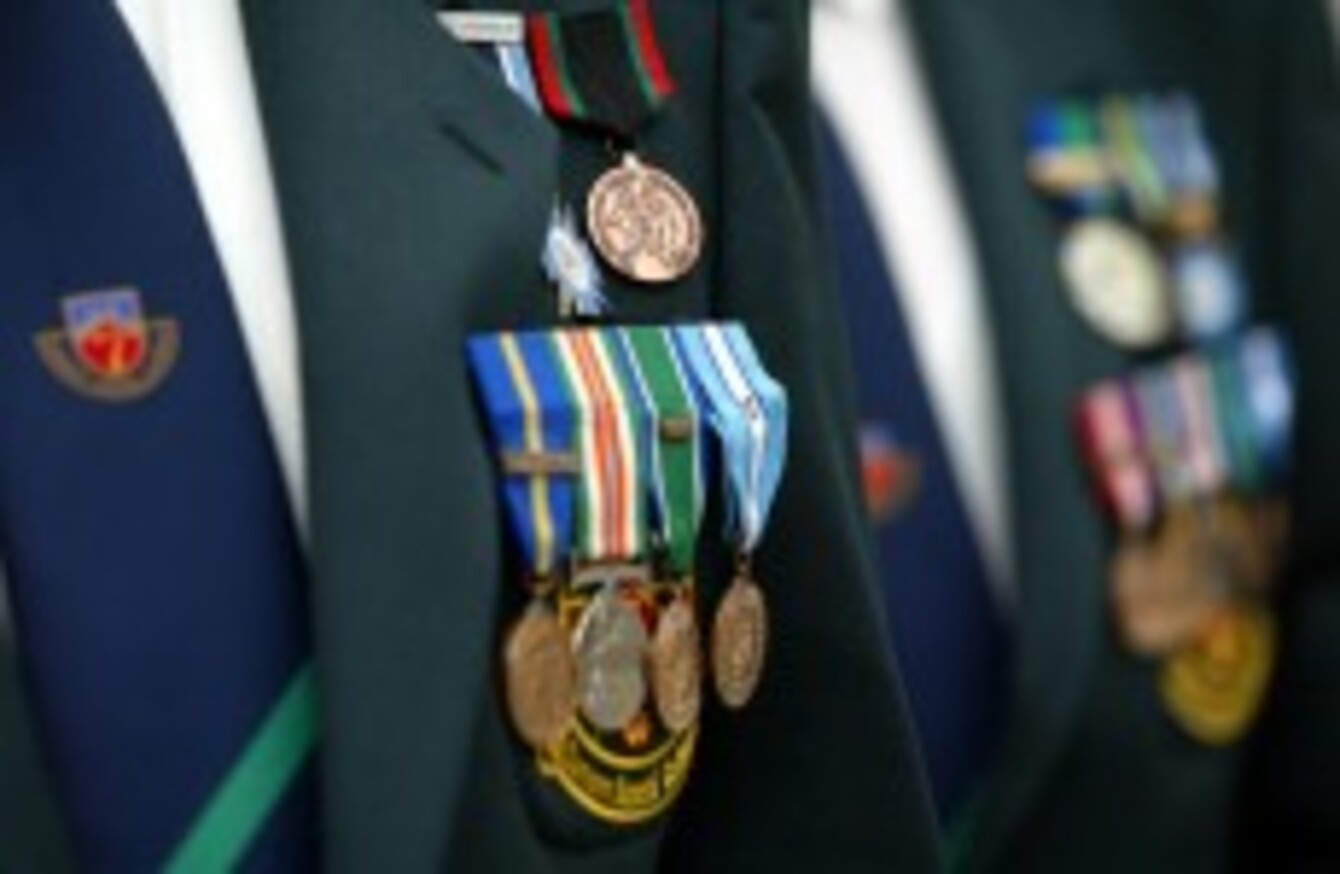 Members of the Defence Forces wearing medals awarded for services with the UN
Image: Gareth Chaney/Photocall Ireland
Members of the Defence Forces wearing medals awarded for services with the UN
Image: Gareth Chaney/Photocall Ireland
PRIVATE PATRICK KELLY will be awarded posthumous military honours at a ceremony next week, 29 years after he was killed in a shoot-out with the Provisional IRA.
Minister for Justice and Defence Alan Shatter will present the Military Star medal to the son of Pte Kelly, in a special ceremony at Athlone barracks on Monday.
Pte Kelly, 35, died alongside trainee garda Gary Sheehan during a joint Defence Forces and Garda operation to rescue businessman Don Tidey, who had been kidnapped by the PIRA.
He was killed in an ambush on personnel searching for the kidnappers in Ballinamore, Co Leitrim in 1983. Nobody has ever been convicted over his death. Don Tidey was later released unharmed.
The Military Star has historically been given posthumously to members of the Defence Forces "killed or fatally wounded as a direct result of a hostile action" perpetrated by an enemy "outside the state" or "overseas".
However, a recent report recommended that the medal be extended to those killed inside Ireland.
Last year Pte Kelly's eldest son David – who will accept a framed citation from the Minister, as his brother Corporal Andrew Kelly receives the medal – confronted presidential candidate Martin McGuinness on the campaign trail.
He accused the Sinn Féin deputy president of being on the IRA Army Council at the time of his father's killing. McGuinness denied the allegations.