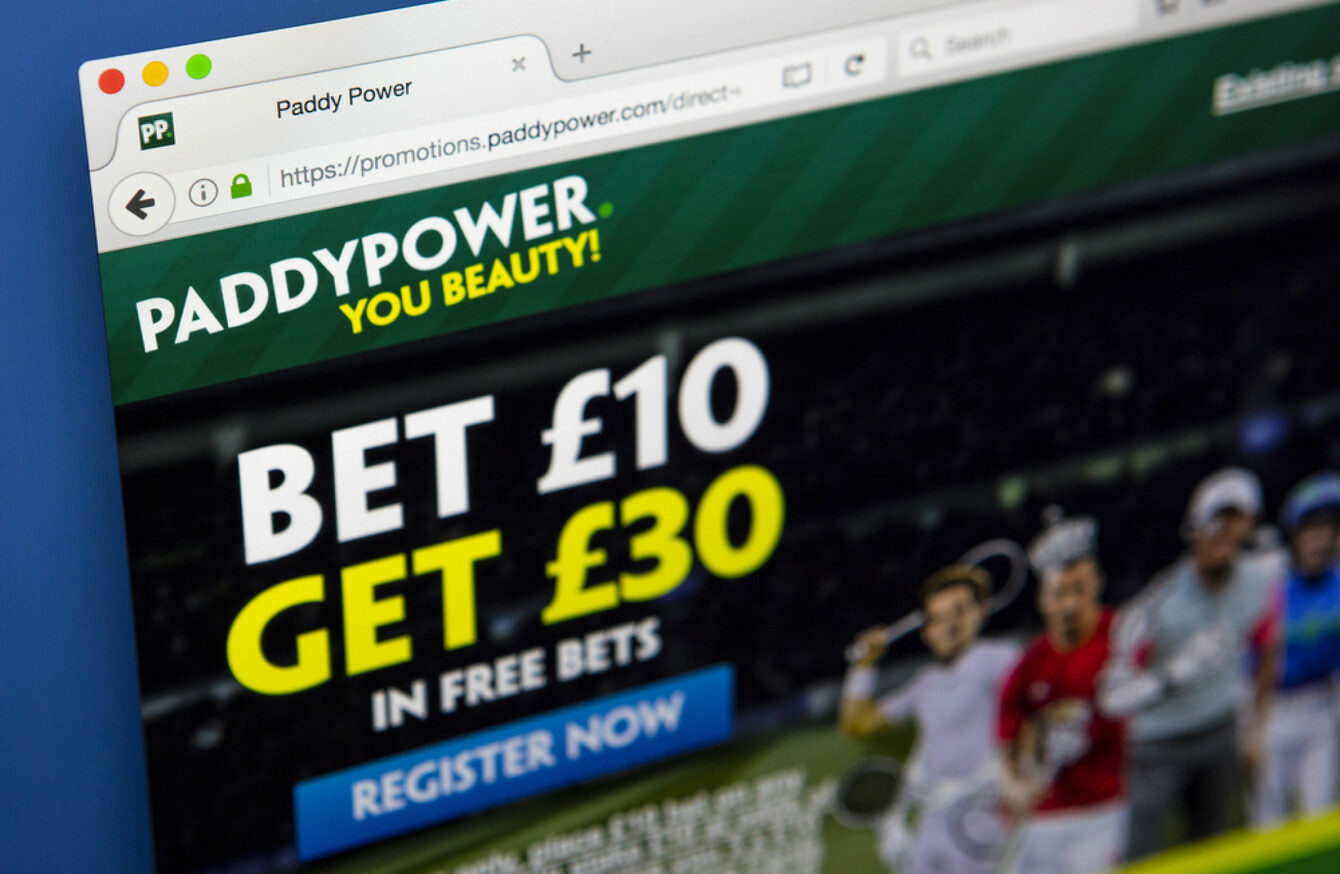 Paddy Power website
Image: Shutterstock/chrisdorney
Paddy Power website
Image: Shutterstock/chrisdorney
PADDY POWER BETFAIR has been fined £2.2 million (about €2.5 million) for a range of failings, including allowing stolen money be gambled through its website.
The British Gambling Commission found that PPB "failed to adequately interact with customers who were displaying signs of problem gambling and failed to adequately carry out anti-money laundering checks".
Two of the customers were using PPB's betting exchange and a further three were gambling using the operator's online presence and retail premises.
Richard Watson, Gambling Commission Executive Director, said: "As a result of Paddy Power Betfair's failings significant amounts of stolen money flowed through their exchange and this is simply not acceptable. Operators have a duty to all of their customers to seek to prevent the proceeds of crime from being used in gambling.
"These failings all stem from one simple principle – operators must know their customer. If they know their customer and ask the right questions then they place themselves in a strong position to meet their anti-money laundering and social responsibility obligations."
The fine consists of:
£498,508 (about €570,000) divestment of the money received
£1,717,121 (€1.9 million), in lieu of a financial penalty, to help deliver the National Responsible Gambling Strategy
£50,045 (€57,000) towards the Gambling Commission's investigative costs
In a statement to BBC News, PPB chief executive Peter Jackson said: "We have a responsibility to intervene when our customers show signs of problem gambling. In these five cases our interventions were not effective and we are very sorry that this occurred.
"In recent years, we have invested in an extensive programme of work to strengthen our resources and systems in responsible gambling and customer protection. We are encouraged that the Gambling Commission has recognised significant improvement since the time of these cases in 2016."