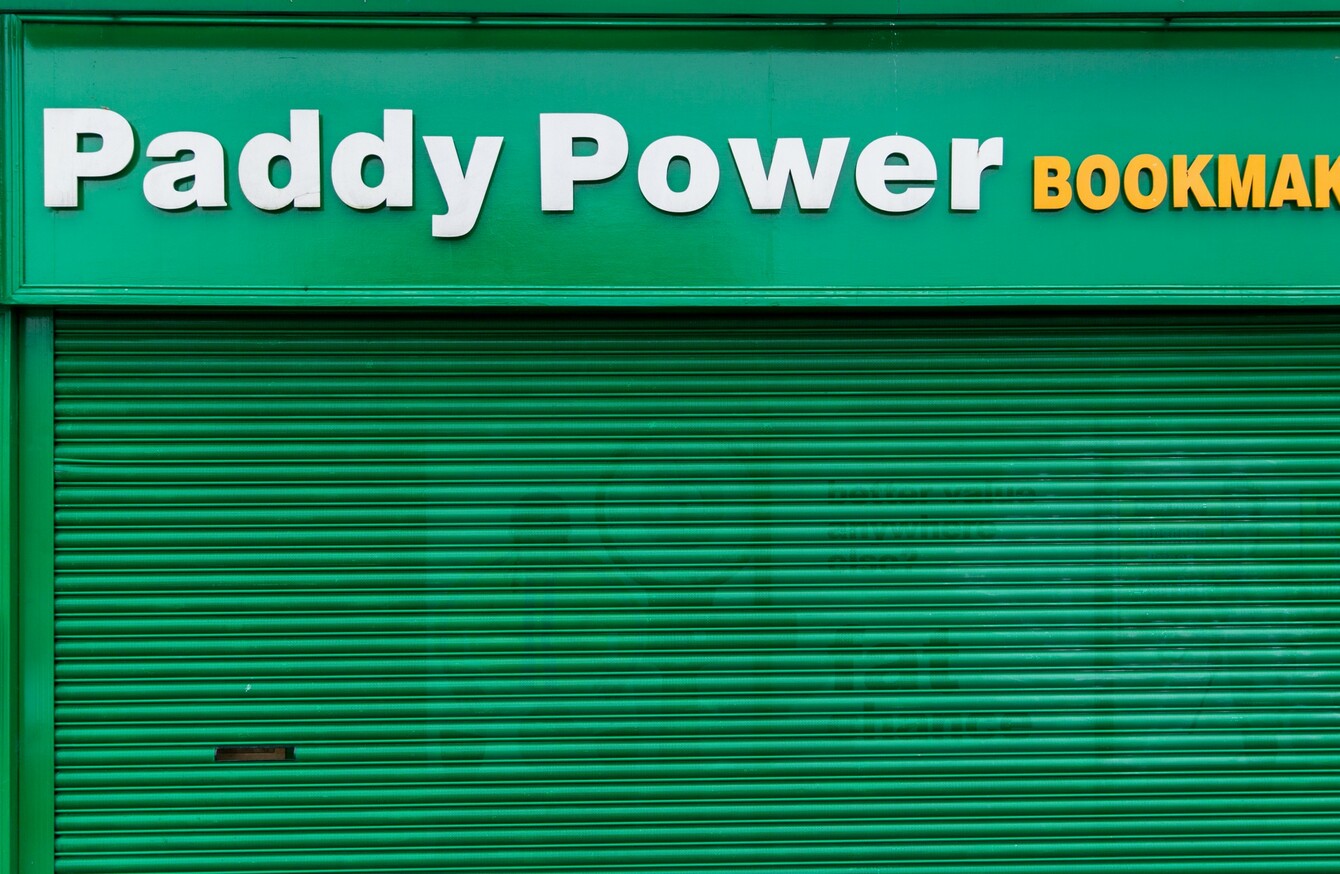 File photo
Image: Shutterstock/Martin Good
File photo
Image: Shutterstock/Martin Good
PADDY POWER ENCOURAGED a problem gambler until he lost his job, family and ended up homeless, according to a report by the UK Gambling Commission.
An investigation by the commission found that the popular bookmaker had failed to "keep crime out of gambling and protect vulnerable people".
The report looked at the relationship Paddy Power had with three of its customers, and identified "serious failings" on the part of the bookmaker.
For its failings, the betting regulator said that Paddy Power will voluntarily pay £280,000 to "an agreed socially responsible cause", pay some money to the costs of the investigation and amend its policies and procedures based on the findings of the investigation.
Customer A
The first case focussed on a man known only as Customer A who was a regular visitor of a Paddy Power branch in England. Customer A regularly used fixed-odds betting machines, i.e. electronic versions of games like Roulette or Blackjack where the odds don't change from game to game.
In May 2014, staff found out that Customer A was working five jobs to fund his gambling and that he had no money. He said that he was happy with his level of gambling but staff decided to monitor him.
In late-May, the manager of the store told a senior staff member Customer A would be visiting the branch less. As a result of this, the more senior staff member told other staff that efforts should be made to try and increase Customer A's visit and time spent in the Paddy Power branch.
From the report:
Paddy Power accepts that this advice, in the circumstances, was erroneous and directly conflicted with its own policies and procedures designed to meet their responsibility to prevent gambling being a source of harm to their customers.
Customer A was monitored by staff, with the reporting noting that the shop manager "recorded some discomfort about how to reconcile commercial and Social Responsibility (SR) considerations".
Customer A said he was happy with his spending, but the report notes that the manager noticed that he "was spending heavily and that he looked unwell and as if he had not slept in a while".
In August 2014, a staff member bumped into the Customer A off-premises and saw that he had lost all of his jobs, was homeless and had lost access to his children.
He was directed towards help and the report notes that he did not visit the shop again after this.
Other cases
Another case examined in the report involved failings by Paddy Power in investigating money potentially being laundered through betting machines.
In the case, a woman known as Customer B was able to run Scottish banknotes through a gambling machine – asking to be paid out on debit card.
Despite concerns being raised by a manager to more senior staff several times, the issue was never reported onto the company's money laundering reporting officer.
The customer was only dealt with after the police had expressed concerns that Scottish banknotes from a crime were being laundered in London.
In another case, staff of the bookmaker failed to properly investigate where a man betting large amounts of money online was getting the cash.
Voluntary settlement
On the basis of the report, Paddy Power said that it would pay £280,000 to a "socially responsible" cause, in order to cancel out any profits made from the above cases.
The company also said that it would commit to amending its policies based on the recommendation of the UK gambling regulator.
In a statement, Paddy Power said that the failings outlined in the report were "clearly unacceptable".
The historical failings outlined in this report were clearly unacceptable.
Paddy Power has since significantly strengthened its internal procedures and staff have been retrained to ensure these procedures are implemented effectively.
Paddy Power Betfair takes its responsibilities extremely seriously and we have co-operated fully with the Gambling Commission at every stage of this process.