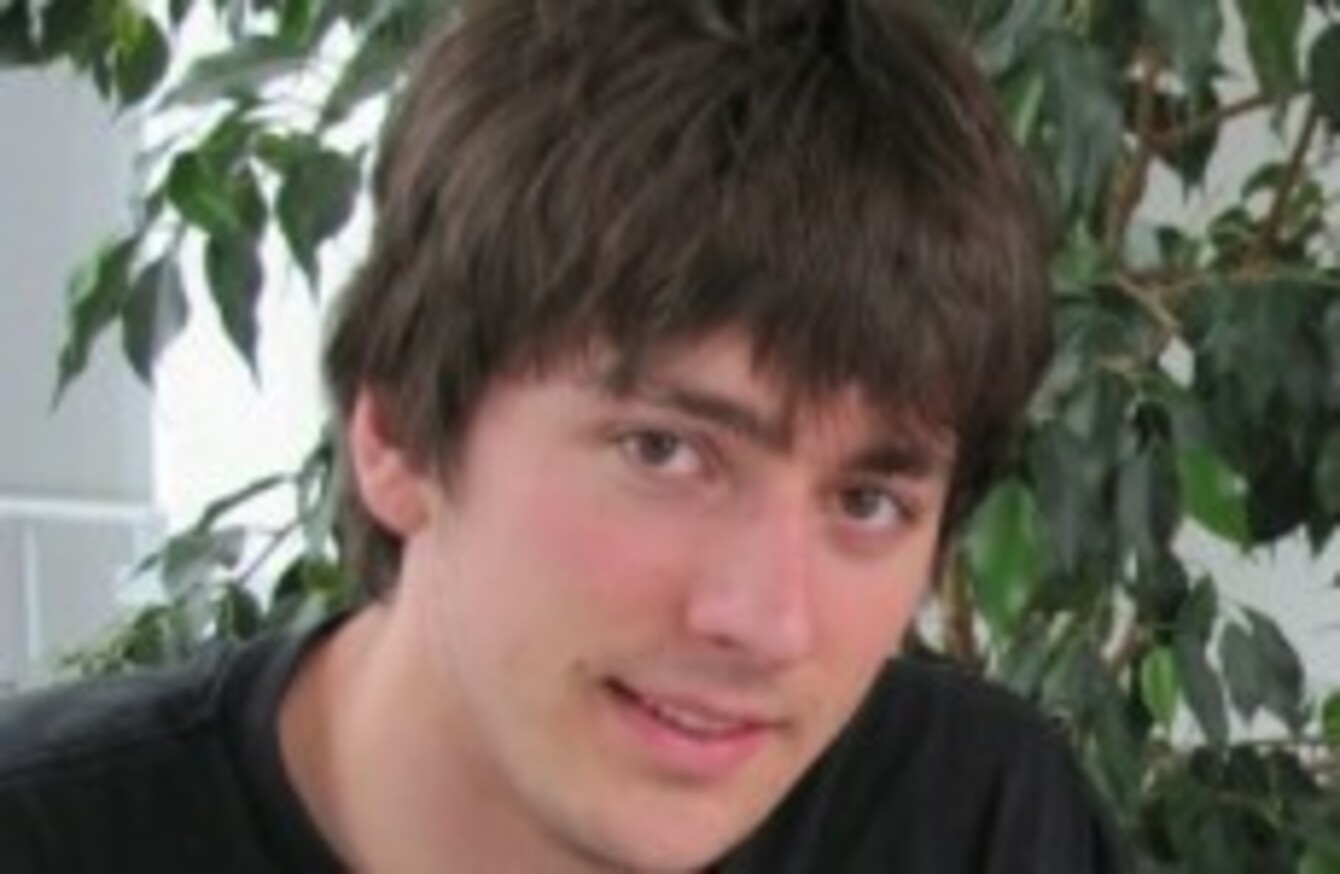 Pádraig Schaler
Pádraig Schaler
AFTER A YEAR by their son's bedside as he lies in a coma in hospital, his father Reinhard Schaler and mother Pat O'Byrne have much experience of the Irish health system.
But such was their early experience that they moved their son to a hospital in Hamburg, where he can get better longterm care.
The alternative, they say, would be to put him on the waiting list at the National Rehabilitation Hospital (NRH), where he would have to leave after a number of months. Then, he could face the prospect of being sent to a nursing home for treatment.
They want better than that for their son, and for everyone else in this situation. They are lucky to be in the position to be able to bring Pádraig to Hamburg – thanks to his father being German – which is why they have decided to open a centre called An Saol.
An Saol
Reinard Schaler told TheJournal.ie that the family want to set up a place where young people who have brain injuries can stay while they wait to go to the NRH, or after they come out of it.
He wants to call it An Saol after a podcast Pádraig – a gaelgoir – used to make.
It's really based on our own experience with the lack of facilities for patients like Pádraig and our frustration, not just ours but frustrations of professionals working in the system.
The family have been in touch with other families who have children in similar situations.
"Everyone is struggling with same problems," said Reinhard. "If you have a very severe brain injury… what happens is you go into an acute hospital and you wait for three months in the NRH and that takes roughly a year."
He said families have told him that once their child got into the NRH, they generally were discharged after three months. "After those three months they are sent back there to the acute hospital, or to a nursing home."
Reinhard said that when the family experienced the acute hospital, they knew that "for many, many reasons it isn't adequate" for their son.
In particular, they do not feel it is appropriate to have young people like Pádraig in nursing homes.
An alternative for patients
An Saol would be an alternative, "a house for patients with very severe brain injuries who are currently be cared for in an acute hospital or in nursing homes for the elderly – both totally inadequate environments for such patients", said Reinhard.
The atmosphere at An Saol would be homely and welcoming. It would have six – 10 beds, and also a day care facility where therapies could be offered. It would provide an environment that is "positive and energetic".
Reinhard previously worked as a volunteer driver for St Francis' Hospice, and was inspired by how it is run: "Everything that you need in a very positive environment, not just for patients but for families".
That is exactly what he envisions for An Saol.
He wants it to have as 'normal' an environment as possible, with access to different sensations like smells, colour and music, so they aren't deprived of their senses.
Working to make it happen
"In my head, it is 1 January 2016 that the place opens. I'm working my way back from that," said Reinhard, who has spoken to consultants and professionals in the acquired brain injury area about his idea, to make sure it would be possible.
The next thing going to happen is we are going to make a concrete plan: what is needed to setup for the house itself. The staff, the equipment, the finance, obviously that is very important.
He is inspired by a centre on the outskirts of Hamburg run by father whose daughter acquired a brain injury about 20 years ago. "One of the possibilities would be to team up with somebody who has done something like this before, and learn from them," suggested Reinhard.
He also plans to meet with the HSE and the Department of Health about An Saol.
Impact on the family
Seeing their tall, strong and intelligent son suffer a brain injury has had a huge effect on the family. An Saol is a way of creating something positive from what they're going through.
"I feel very strongly that this is all very depressing, and very hard and very sad. There's a lot of crying and stuff and a lot of desperation," said Reinhard.
"After a year you almost come to a point where you think it is not about looking back and saying how horrible it is and saying look at all the plans he had look at the pictures of how he was. It's how can we best deal with it, and do something positive."
Part of that has been seeing Pádraig's friends take part in inspiring events that not only raise money for the family, but show how dedicated they are to their friend.
"We got to know them much much better over last year – in my mind it's them and [Pádraig's] wider family who are giving [us] the strength to do something about this. It would be so easy to just give in but you can't."
Brain injury is something that "can happen to anybody at any time", said Reinhard.
The family know they aren't the only ones to go through this – but they need help if they want to make An Saol happen.
"We need some champions to help us along," said Reinhard. "We need politicians to make it happen. If we get that we make a very positive thing in a dire situation. That is why we are doing it – it will help other people."
To find out more, or to offer assistance, visit Reinhard's blog or contact reinhardschaler@gmail.com.