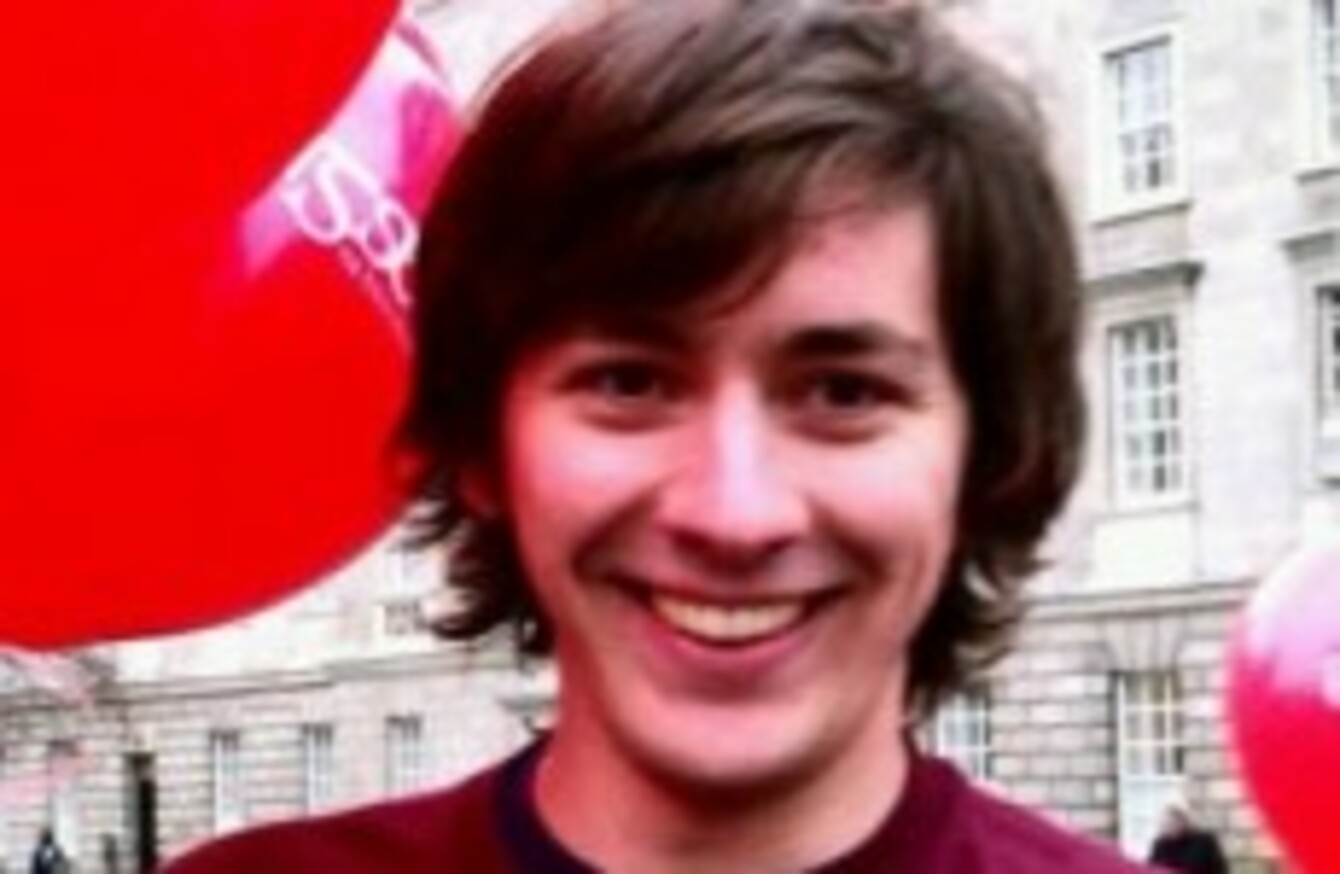 THREE YEARS AGO next month, Pádraig Schaler was badly injured during a J1 trip in Cape Cod in the USA.
He went into a coma, and his family, unhappy with the care he was receiving in Ireland, moved him to Hamburg.
His father, Reinhard, has documented Pádraig's progress on his blog, Hospi-Tales, and recently shared how Pádraig has emerged from the coma but is still in need of daily round-the clock care.
Now the family is preparing for a most significant step: moving back to Ireland.
Reinhard and his wife, Patricia O'Byrne, are currently living with their son in Hamburg. Their two daughters are in Ireland, as are their jobs.
Making progress
"Now that he is out of the hospital, it is absolutely brilliant that we were able to take him into an apartment," said Reinhard. "It's great to have him at home."
He said that the medical care and health insurance they have in Germany is also a huge boost to the family when they need 24/7 care for Pádraig.
Though he has awoken from the coma, Pádraig cannot speak and communicates using facial gestures.
His family were recently gifted a wheelchair-compatible van by a friend, and this means a new sense of freedom for them.
Fundraising plans
To return to Ireland, they need to build an extension onto their family home, and also need to ensure they have the funds to pay for the care for Pádraig – physical therapy sessions, speech therapy, and occupation therapy.
They are being helped with this by Pádraig's friends, who have banded together to fundraise.
The latest effort is their second song from the Amhran na Phádraig album:
Source: IMLÉ/YouTube
A group of Pádraig's friends put the album together, writing and recording songs, and the money goes to his family. This latest song can be bought here.
"We can see that Pádraig needs his friends closer and Ireland closer. His friends are still coming regularly to visit him, but it's not the same," said Reinhard.
They hope to have the family home ready for August. "We hope that doing that will give him another motivation to keep going," said Reinhard of his son.
The progress he has made, it is great in comparison to what he was before, but he is still dependent on everything.
"You really are on your own"
The family feel that the Irish health system is not what it is like in Germany, and is "far from what [Pádraig] really needs".
They have met up with other families in Ireland in similar situations, and plan to do more when they move back to raise awareness of the situation.
"I think for long-term care for people that have similar brain injuries to Pádraig, you really are on your own," said Reinhard of Ireland.
Pat and Reinhard plan on setting up a place for young people with brain injuries, called An Saol, which is born out of their frustration with the system.
Pádraig nearly died a number of times early on, but the care he received in Germany has helped him improve immensely.
"What he will need is continuous therapy and care in Ireland," said Reinhard. "In Ireland, you have to pay for that yourself."
Reinhard detailed his son's progress:
The only tube he has left is a feeding tube through his stomach. He is also eating and what we hope is over the next month he will get to a point where he will be able to eat more than he eats now by himself. When you talk to him, he reacts to it. He makes sounds but you can't understand it.
He most definitely understands what we are saying to him – there is no doubt about that. We can bring him out now for hours, he is getting physically much stronger.
It will be a long road, but you can see he is getting better. He can't look after himself yet and he can't say what he wants and how he feels directly.
It must be such a lonely place where he is, he can't communicate with anybody.
The family know that the big change when they move home is that "this is going to be life".
"We are travelling between Germany and Ireland and trying to keep our jobs going. It is not a normal life – it is incredibly stressful," said Reinhard.
"We hope we will settle down and try to conduct a life that is as close to normal as possible."
To find out more about Pádraig's progress, visit Reinhard's blog. Amhran do Phadraig, the fundraising album, can be found here. More information on fundraising can be found at www.caringforpadraig.com and @forpadraig