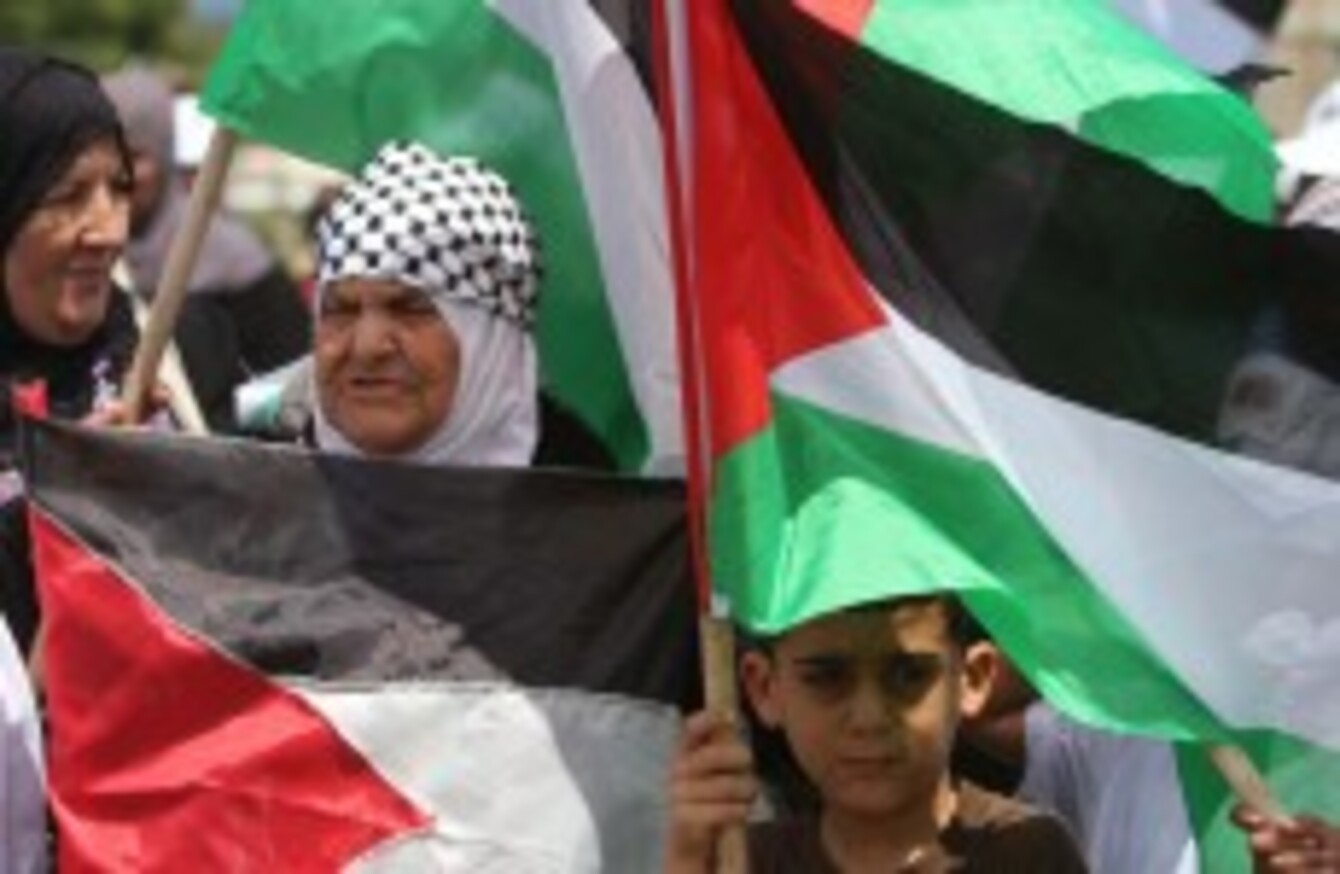 Image: AP Photo/Mohammed Zaatari
Image: AP Photo/Mohammed Zaatari
THE UNITED NATIONS has approved the flying of the Palestinian flag at its headquarters.
This comes after a majority decision in the UN by member states on whether or not observer states should have the right to fly their flags alongside the flags of member states.
The resolution was passed in the UN General Assembly with 119 countries voting in favour, eight in opposition, and 45 abstaining.
Ireland voted in favour of the resolution.
The move was opposed by Israel, the United States, Australia, Canada, the Marshall Islands, the Federated States of Micronesia, Palau and Tuvalu.
The decision was described as an "historic vote" by Dr Riyad H. Mansour, the observer from the State of Palestine and that the General Assembly had sent an important message to the Palestinian people.
Speaking before the vote, the representatives from the United States and Israel spoke out in opposition.
Samantha Power, the US delegate, said that her country was committed to bringing about peace between Israelis and Palestinians but that raising the Palestinian flag at the UN would not assist in doing so.
Israel's representative, Ron Prosor, said that the resolution was a photo opportunity and that as long as Palestinians believed they could achieve their political goals without concessions, they would continue to avoid the difficult decisions that would bring about peace.
Palestinian observers at the UN said they are hoping to raise the flag when President Mahmoud Abbas visits the UN General Assembly in New York on 30 September.
The Vatican, the only other non-member observer state at the United Nations, will now also have the right to fly its flag.