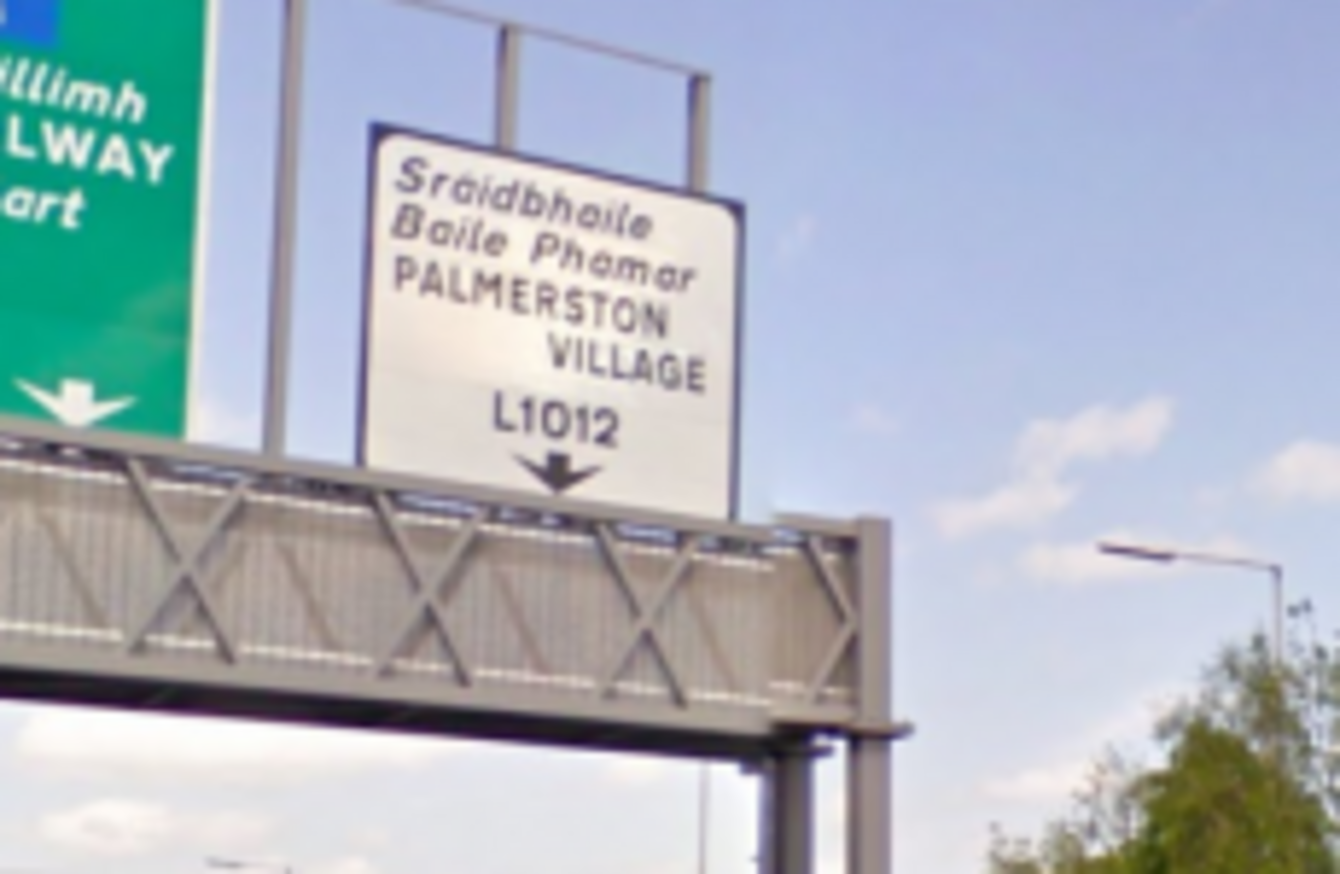 Image: Google Maps
Image: Google Maps
RESIDENTS OF THE West Dublin suburb of Palmerston have voted to bring back their missing 'w' after a local vote was held.
The plebiscite of around 600 people, which applied to the village only, took place in December.
Results were confirmed at meeting of South Dublin County Council yesterday, with the ballots overwhelmingly in favour of the change, a spokesperson said.
The surrounding area will still be referred to as 'Palmerston'.
Why the change?
Some opposition to use of the sans-w name arose after signs for Palmerston were placed along the M50 and the N4 during construction of the road projects.
A 2009 ballot of the entire area, aimed at re-introducing the 'w', failed due to low turn-out.
Both names are typically used by utility companies and even Government agencies, a local resident said.
There was "very little support from council management" for another plebiscite, according to one Council source — however a plan by Independent Councillor Guss O'Connell applying to the village only was allowed to go ahead.
There had been speculation last year that the change could result in a bill for the taxpayer worth tens of thousands of euro, as a result of costs associated with replacing road signs.
However, it's expected any changes to signs will be minimal — and that existing signage can be amended without the need for any costly replacements.
"We work off what's the legal name for any area," a National Roads Authority spokesperson said of the long-running dispute.
"Legally, we have to follow what's contained in the official names and places directory."
The plebiscite itself cost around €12,000.