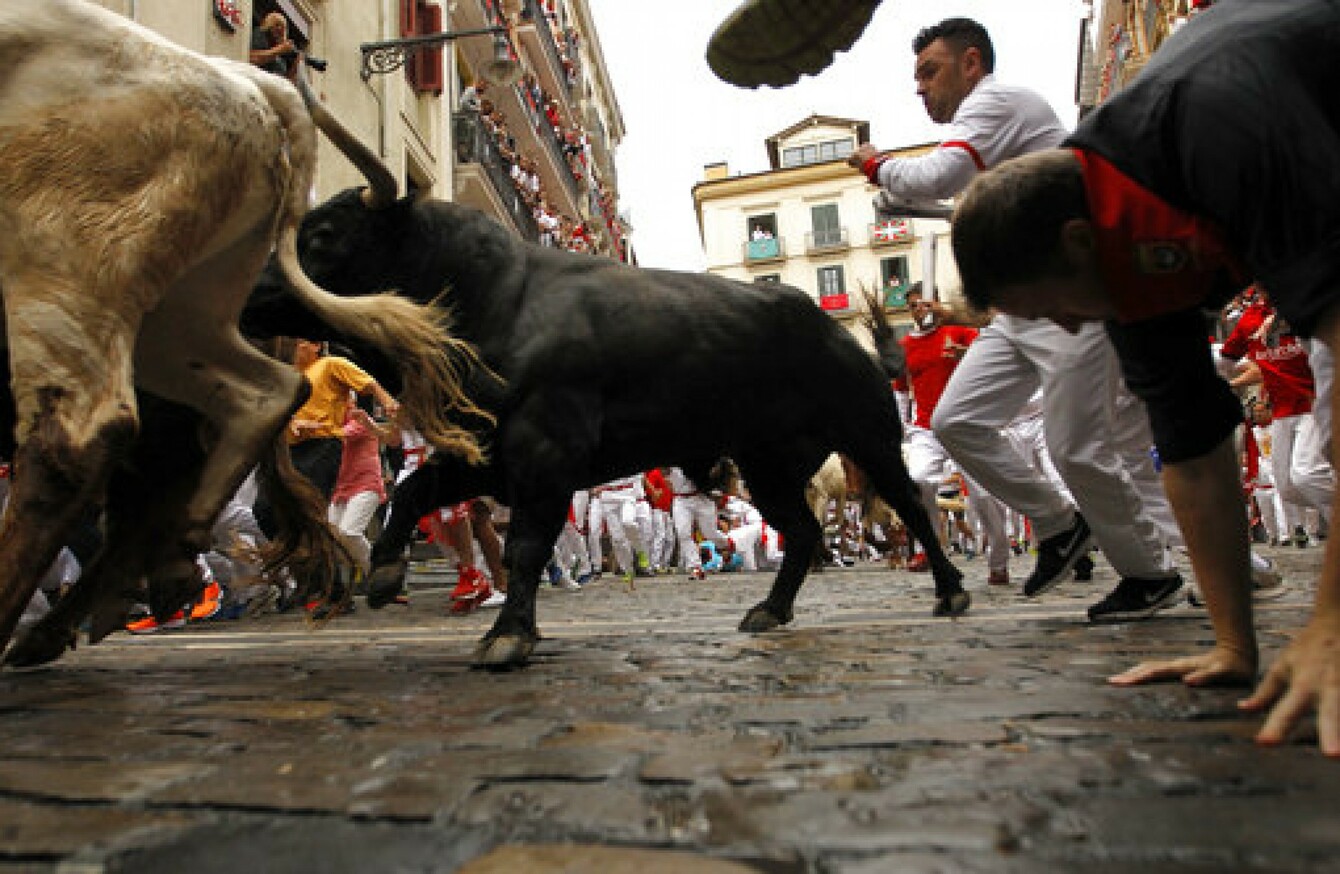 Hundreds flock to Pamplona for the San Fermin festival every year
Image: Alvaro Barrientos/AP Photo
Hundreds flock to Pamplona for the San Fermin festival every year
Image: Alvaro Barrientos/AP Photo
A GROUP OF Italians who attempted to leave a restaurant in the Spanish town of Pamplona on Friday evening – without paying – following the famous bull running festival were forced by police to return.
Local police tweeted the story, along with a photo of the bill.
The group of 14 Italians had racked up a bill of €620, which included 15 shots of alcohol, a coffee and a salmon tartare.
Not only did the police manage to track down the group and make them pay, a hefty tip was left for the staff too, they said.
Friday's opening run saw four people hurt, three of them gored. One man, a 46-year-old Spaniard, suffered serious injuries.
A further ten people were hurt on Saturday in Spain's annual San Fermin bull running fiesta in Pamplona, according to regional government sources.
Two people were injured on day four of the festival today.
The two injured men, both Spaniards, were taken to a Pamplona hospital but neither is in serious condition, Red Cross spokesman Jose Aldaba said.
Television images showed one bull running into a man from behind and hooking a horn into his jacket as he fell to the ground.
The nine-day fiesta became immortalised with Ernest Hemingway's 1926 novel The Sun Also Rises.
In total, 15 people have died from being gored at the festival since record-keeping began in 1924.
With reporting from AFP and the Associated Press.