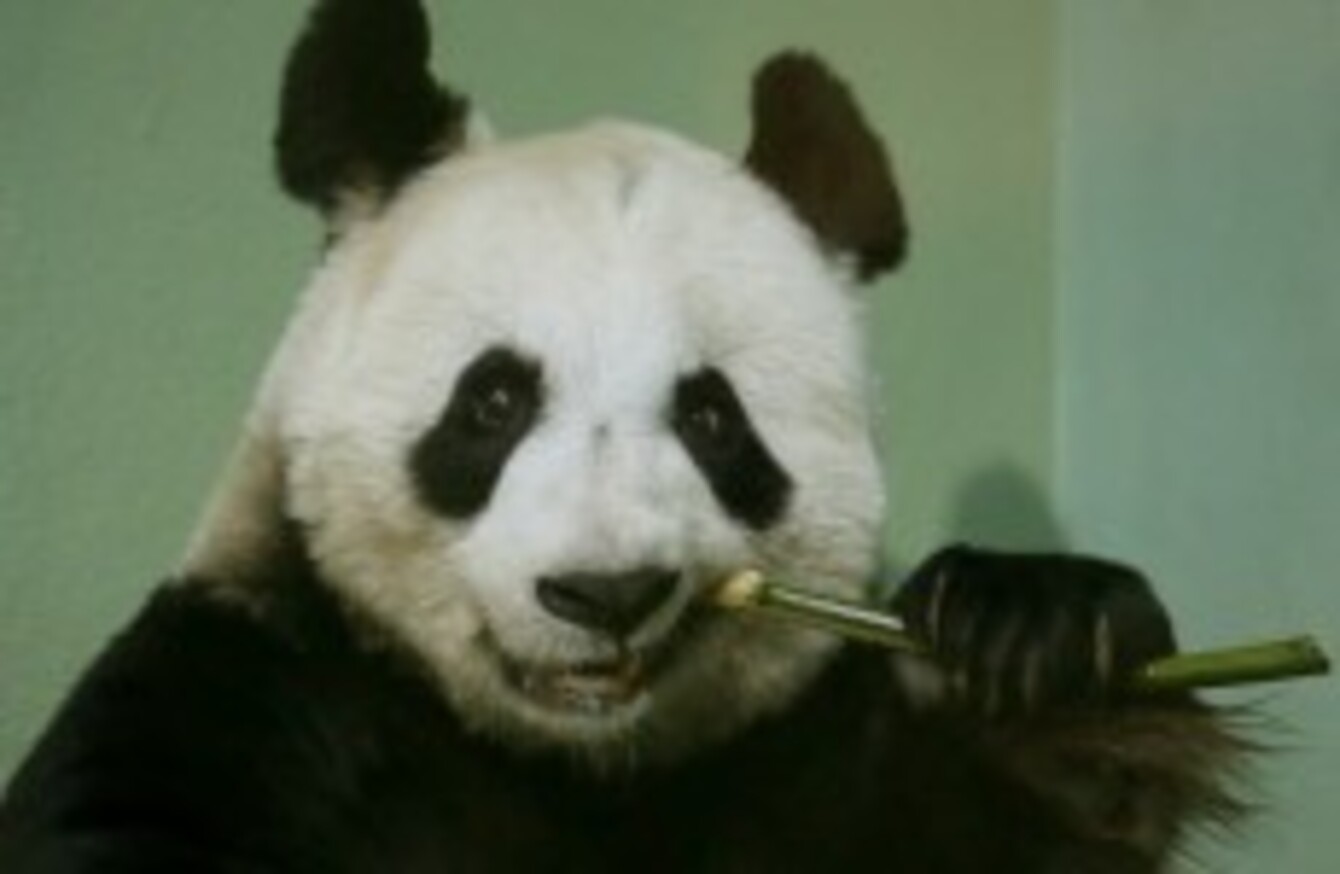 Tian Tian.
Image: PA Wire/Press Association Images
Tian Tian.
Image: PA Wire/Press Association Images
EDINBURGH ZOO HAS warned that the only female giant panda in the UK may have suffered a miscarriage.
Tian Tian was due to give birth in recent days but has gone past her due date. "The evidence suggests that this may be bad news," said Iain Valentine, the director of giant pandas for the Royal Zoological Society of Scotland.
Valentine said that tests will have to be carried out to determine exactly what has happened.
"She is still displaying some of the behaviours of a pregnant panda, but the scientific data from the urine analysis of her hormones is becoming more atypical."
He said that there is still a chance that she will give birth to a live cub but that it will be the end of the week before any more is known.
The problem became apparent at the end of last week when one or two results from hormones tests which were regularly carried out on Tian Tian during her pregnancy showed typical results.
"That was the first sign something might be amiss," said Valentine. Up until that point, analysis showed that her pregnancy was "a text book analysis of what we wanted to see".
Tian Tian arrived at the zoo in Scotland in 2011 having been loaned from China.  There have been several attempts to have her mate with Yang Guang, the male panda at the zoo, but they have been unsuccessful so far.