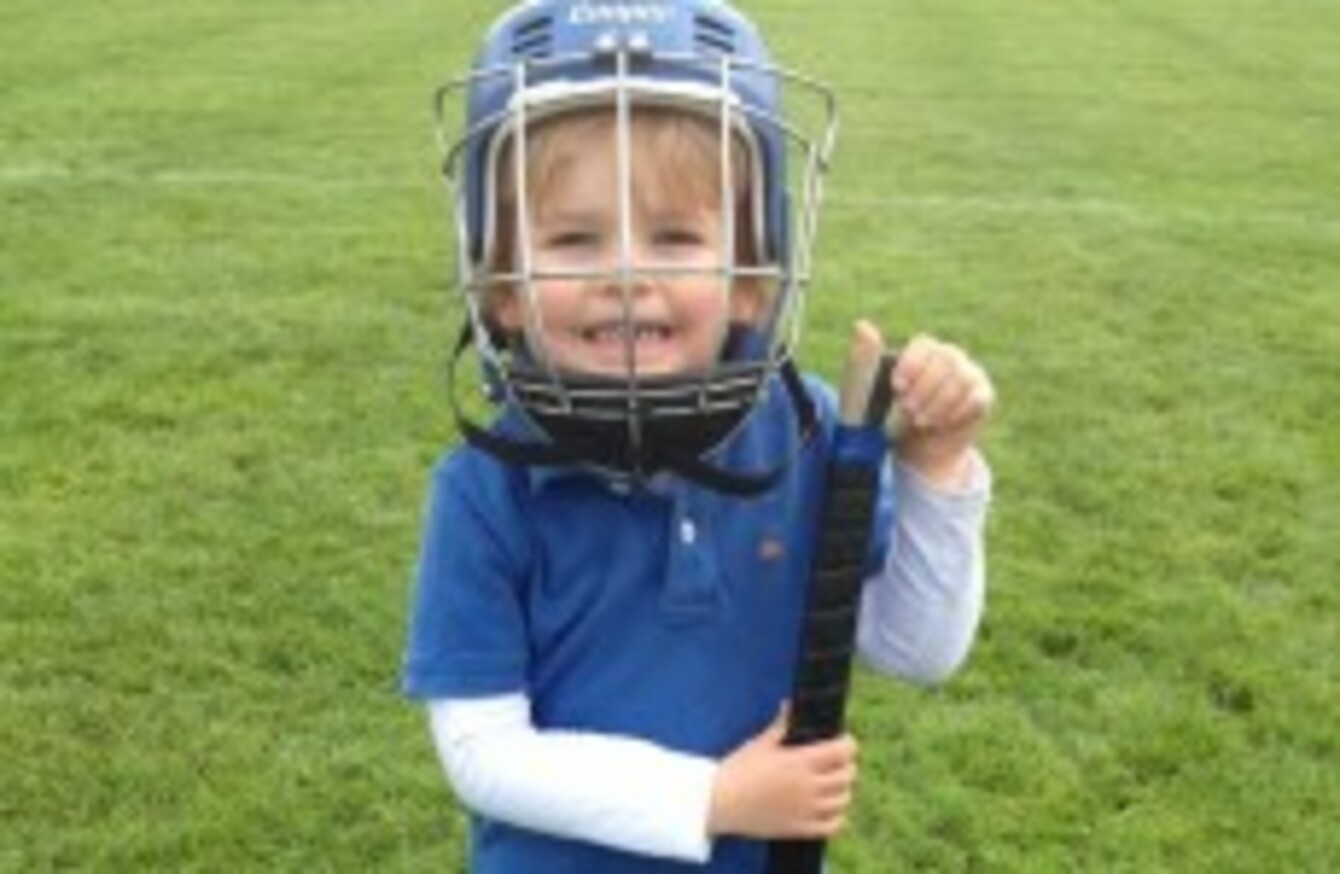 ETHAN IS FIVE years old. It took 15 months for his PANDAS syndrome to be identified but he still isn't getting the treatment he needs in Ireland.
His mother, Karen Cafferky, spoke to TheJournal.ie about how a conference is being held in Dublin today to raise awareness of the condition.
"The first thing I noticed is he started doing a strange kind of deliberate blink- but it didn't go away it turned into an eye roll.
"We even went to the Emergency Department and he was admitted for four nights but nothing showed up in any of the tests.
"He also started bending his arms and clenching his fingers but we had no idea what was wrong.
Just before Christmas 2012 he was out on an antibiotic as he had a bad cold and just like magic – all his funny movements stopped once he took them.
"However, the movements did come back and last November he had a really bad flare- it got to the stage where it was dangerous for him to walk down the stairs by himself.
"He couldn't even drink with a glass because he kept curling his fingers and then he got irrational fears.
He thought the house was going to fall down and it was very hard to deal with- we were on eggshells because we didn't want to upset him. Things scare him that aren't normal.
"Eventually 15 months after it started he was diagnosed with PANDAS but it's hard because the GP and pediatrician didn't know how to deal with it so he has been largely left untreated."
Paediatric Autoimmune Neuropsychiatric Disorders Associated with Streptococcal infections, PANDAS, can strike young children and cause severe anxiety, paranoia and obsessive compulsive disorder.
We had to go to a specialist in the US, Neurologist Dr Trifiletti, and it was just such a relief to speak to somebody who knew about the condition in depth – we didn't have to try and convince him.
Spreading the word
"I set up a Facebook page to connect parents of children with PANDAS but there's no point in me knowing about it when doctors don't know so that's when I asked the specialist in the US if he'd come to Ireland to raise awareness.
We were getting nowhere in Ireland- I naively presumed once he was diagnosed we would be working to get him better.
"We got to the stage where we could see it coming but we couldn't get the antibiotics we needed.
"It's very scary to watch your child change overnight with the strange movements. Last week he was hitting himself on the head because he said his head was making him cry."
Karen says she has already been in touch with 30 or more parents in Ireland who have children with the condition and she hopes that today's conference will help correctly diagnose children who may now be misdiagnosed.
PANDAS was first identified in the US in 1998 and the latest research indicates that one in every 200 children in the US are affected.
She described how Ethan will say to her now, "I need to do my Pandas" and that they're mostly kind of bends.
"The newest one he does is a chicken head- he pokes his head out like he's a chicken. He also does one where he puts his face into his neck and does weird movement with his mouth.
I want doctors to be at the conference today because they're the ones that can make a difference. People shouldn't be going through this alone – your child is acting normal one minute and it's not fair.
"We now have two doctors coming from the US, one from Denmark and one from Cork which I only recently found out about.
"I believe this condition will be so well known in a few years that there'll be no need for a conference."