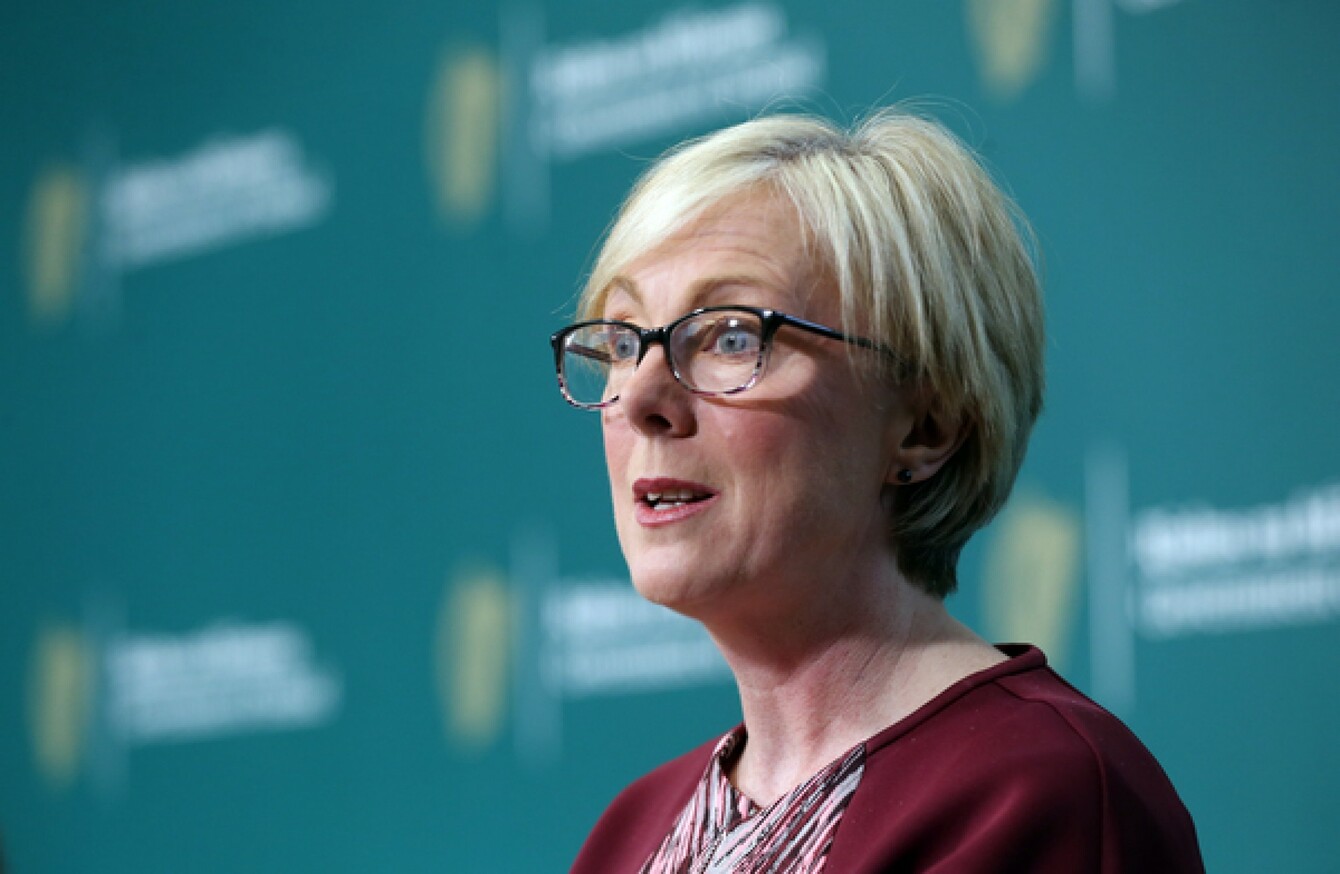 Minister for Employment Affairs and Social Protection Regina Doherty last month.
Image: Sam Boal/RollingNews.ie
Minister for Employment Affairs and Social Protection Regina Doherty last month.
Image: Sam Boal/RollingNews.ie
SOCIAL PROTECTION MINISTER Regina Doherty has defended the government's pandemic unemployment payment amid anecdotal reports that some people are earning more on the €350-a-week scheme than they were in pre-crisis jobs. 
Amid anecdotal reports of some students earning the full payment from the scheme, which will be paid at a flat rate for the duration of the pandemic, some have raised questions about the design of the scheme. 
Speaking on RTÉ Radio One's Today with Sean O'Rourke, Doherty admitted that the system was "not perfect". 
"When we sat down to build a system that would be responsive and impactful to the 506,000 people that we knew were going to lose their jobs in a couple of weeks, two things were really important to us," she said. "Number one, we did it with speed and number two, that it would be impactful in replacing the incomes people have lost. It's not perfect."
Responding to listener concerns, Doherty said that only a small number of people might be getting more money that they ordinarily would have.
"Yes, there are some students that are getting the payments that wouldn't match their earnings in the last couple of weeks but the vast majority of the 506,000 people who are getting that 350 quid income support, the value is a lot less than what they would have earned last week," she said.
She rejected concerns over "some tiny amount of students getting a few bob that they wouldn't have got if they were still work".
"By Jove, I know they're going to spend in it in the economy when we re-open in couple of weeks or a couple of months time. It was a very small price to pay for the people that needed an income," Ddoherty said. 
Figures released by the Central Statistics Office yesterday showed that there are currently 513,350 people claiming some form of unemployment benefit from the State.
The Department of Employment Affairs and Social Protection says it has paid 283,000 people the weekly Covid-19 Pandemic Unemployment Payment this week, representing almost 90% of applications the Department received for this emergency payment. 
The Covid-19 pandemic unemployment payment is payable to people who have become fully unemployed (including self-employed people). People who have had their hours reduced can apply for the short-time work support. 
Concerns have also been raised about working people aged over 66, who can't claim the Covid-19 payment. 
"Anybody over 66, we have the wage subsidy scheme so their employer can keep them on the books," Doherty said. If people are struggling, Doherty said, "they should contact their local Entreo office and they can apply for a supplementary welfare payment if their outgoings don't match their income".
The current measures to tackle the virus are in place until 19 April – but the government has already suggested that restrictions could last beyond that date. 
The total number of confirmed cases of the coronavirus in Ireland stands at 3,849, while 98 people have died from the virus.