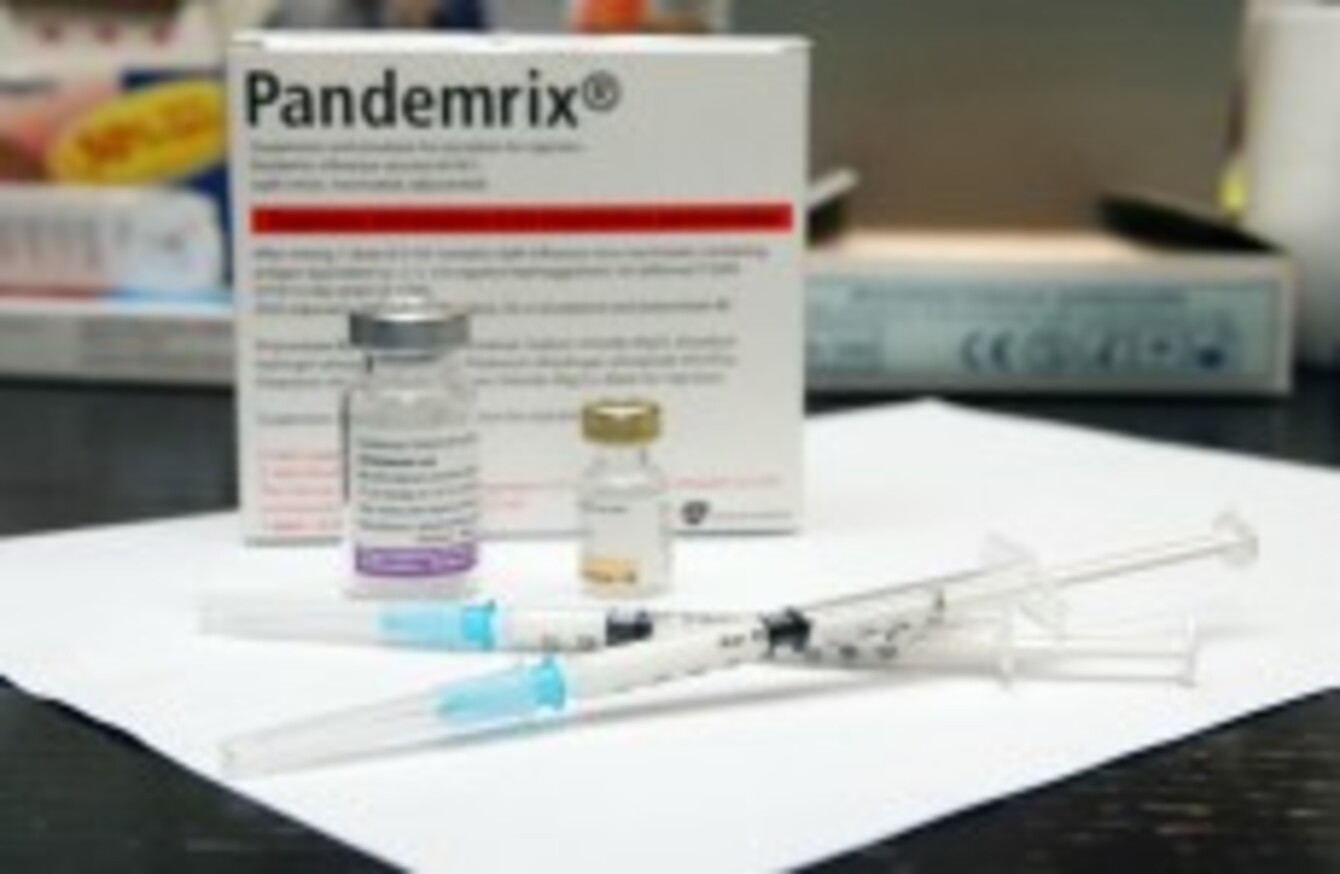 Image: PA Archive/Press Association Images
Image: PA Archive/Press Association Images
AN IRISH STUDY into the links between a swine flu vaccine and narcolepsy has found a link between the two.
The "investigation of an association between onset of narcolepsy and vaccination with pandemic influenza vaccine" is published in full on the Euro Surveillance site.
It was carried out by a group of 12 researchers and included the contribution of the HSE and a number of Irish hospitals.
The objective of the study was to investigate if the risk of onset of narcolepsy was increased in the Irish population who received pandemic vaccine in comparison with those not receiving the pandemic vaccine (Pandemrix).
Pandemrix
The European Medicines Agency approved Pandemrix but later announced that it was not suitable for children due to the link between the jab and narcolepsy.
It was announced in February that representatives of thousands of families across Europe affected by narcolepsy after Pandemrix jabs were to meet with the EU Health Commissioner to discuss a response to the situation.
The Irish support group SOUND has around 60 members who were all affected by narcolepsy after receiving Pandemrix. Some families in Ireland have initiated legal action against the State over its use of the vaccine.
Study
The new study notes that in 2011, the Irish Medicines Board received reports of onset of narcolepsy following vaccination with Pandemrix.
The researchers carried out a retrospective population-based cohort study, looking at cases involving onset from 1 April 2009 to 31 December 2010.
They said their study "confirms the crude association between Pandemrix vaccination and narcolepsy as observed in Finland and Sweden".
The vaccine is no longer in use in Ireland. "Further studies are needed to explore the immunogenetic mechanism of narcolepsy," said the researchers.
Narcolepsy is a sleep disorder characterised by excessive daytime sleepiness (EDS) and is often associated with cataplexy (episodic muscle weakness) triggered by emotion such as laughter or anger. Nocturnal sleep is usually fragmented and may be associated with sleep paralysis and hypnagogic hallucinations. Other symptoms may include weight gain and obesity, deterioration in school performance and emotional lability.
The study included 906,280 children/adolescents and 3,325,643 adults.
"Our study found a significant, 13.9-fold higher, risk of narcolepsy in children/adolescents vaccinated in Ireland with Pandemrix compared with unvaccinated children/adolescents," said the researchers.
The absolute number of narcolepsy cases attributable to Pandemrix vaccination was five per 100,000 vaccinated children/adolescents or one in 19,000 vaccinated.
These findings are "remarkably similar" to the results found in the retrospective population-based cohort study conducted in Finland in 2011, said the researchers.
The full study can be read here.