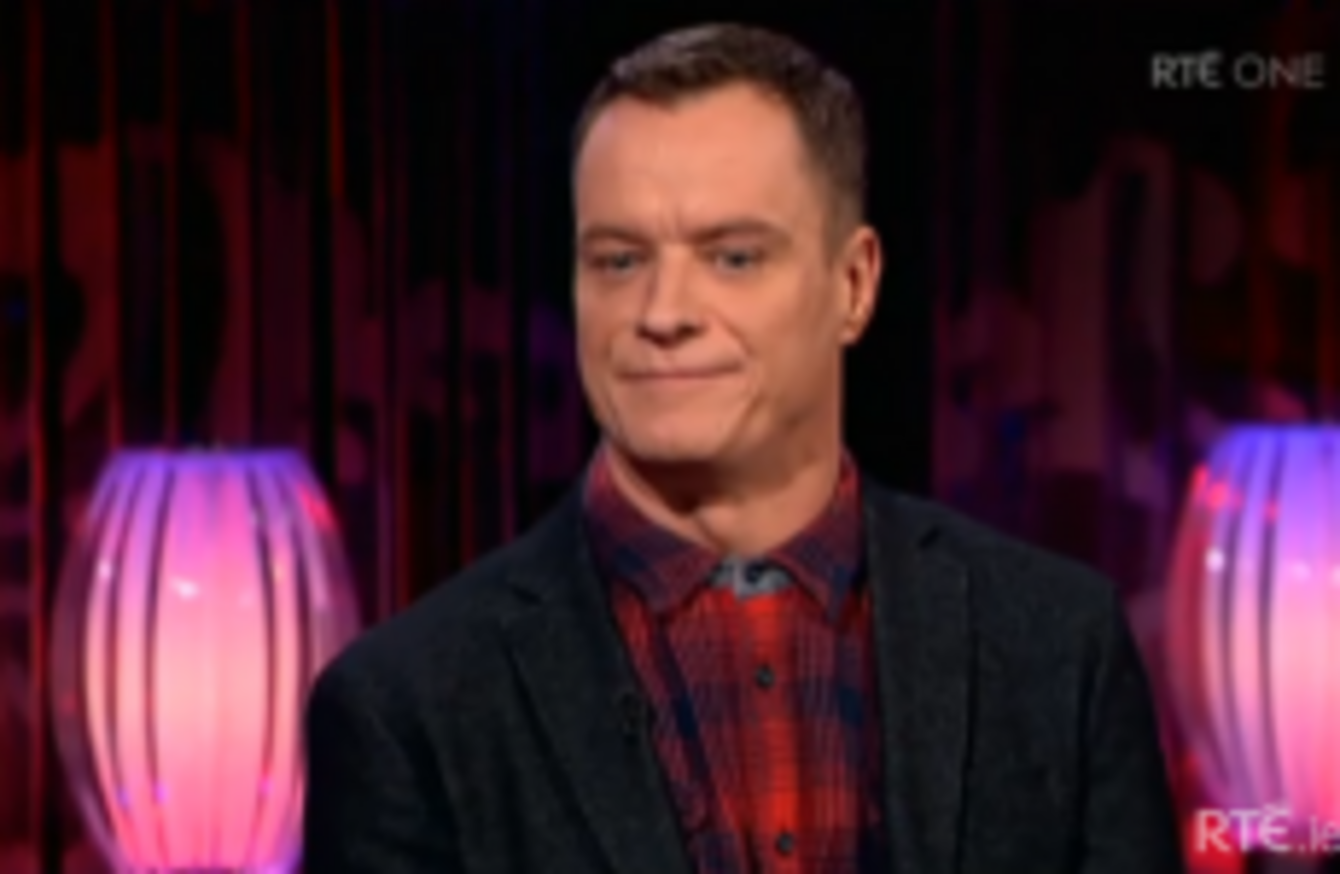 Rory O'Neill on the Saturday Night Show.
Image: RTÉ Player Screengrab
Rory O'Neill on the Saturday Night Show.
Image: RTÉ Player Screengrab
RTÉ REMOVED THE Saturday Night Show from its online player yesterday over legal concerns regarding an interview with Rory O'Neill aka Panti.
Speaking on Twitter yesterday, the drag performer revealed that his "appearance on the Sat Night Show has been taken off the RTÉ Player because someone I mentioned is upset…Legally upset."
During the interview, O'Neill spoke about homophobia in Ireland, naming a number of newspaper columnists during the discussion.
"The only place that you see it's OK to be really horrible and mean about gays is on the internet in the comments and people who make a living writing opinion pieces for newspapers," he said.
RTÉ confirmed its actions in a statement to TheJournal.ie:
Last weekend's The Saturday Night Show was removed from the Player due to potential legal issues and for reasons of sensitivity following the death of Tom O'Gorman as would be standard practice in such situations.
The programme has since been returned to the online player but O'Neill's interview has been cut short.
He noted that the "offending" part was edited out.
The interview was uploaded to YouTube yesterday but that has also been removed with the website explaining the video "is no longer available due to a copyright claim".
Tom O'Gorman was murdered in his home in Castleknock last weekend.
Clarification: O'Neill did not mention Tom O'Gorman during the interview.