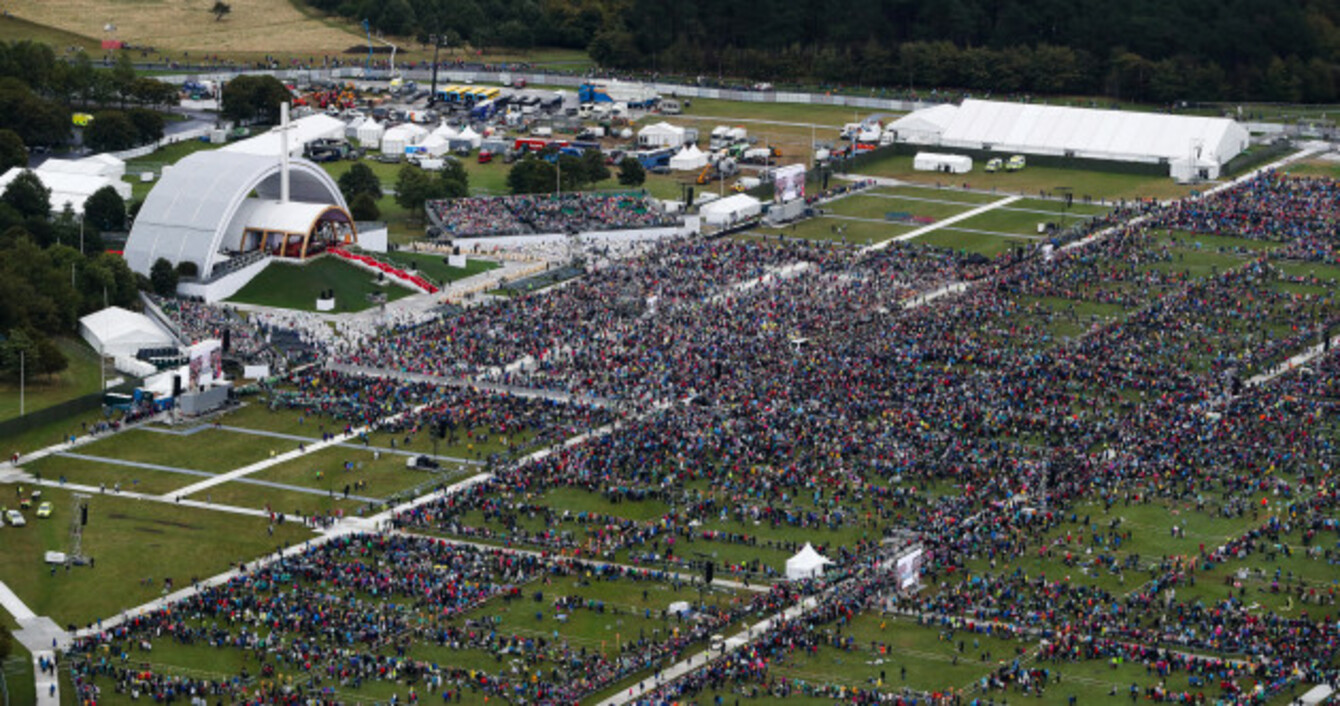 Crowds attend the Papal Mass in the Phoenix Park this afternoon.
Image: Maxwells Dublin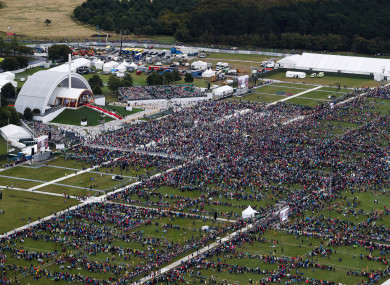 Crowds attend the Papal Mass in the Phoenix Park this afternoon.
Image: Maxwells Dublin
Updated Aug 26th 2018, 5:29 PM
UNDER 130,000 PEOPLE attended the Phoenix Park this afternoon for a Mass celebrated by Pope Francis, according to initial estimates.
Around 500,000 tickets for the Mass were made available by organisers in July, but considerably fewer than that showed up for the event, which marked the end of the Catholic Church's World Meeting of Families.
The event was expected to be one of largest to be organised in Ireland since the last papal visit in 1979, where 2.7 million people turned out to see Pope John Paul II at several locations over three days, including an estimated one million at the Phoenix Park.
Gardaí recording the number of people who entered the park today estimated that less than 130,000 – roughly a quarter of the amount expected - arrived at the site between this morning and the end of this afternoon's events.
The Garda Press Office has not made any announcements to the media regarding the figure, which is based on information gathered by officers tasked with overseeing the event.
Earlier this month, the HSE warned those with health problems against attending the Mass if they were unable to do so.
Very poor weather in Dublin and across much of the country this morning may also have been a factor in people deciding to stay at home and watch on TV.
A number of tickets were snapped up by protesters when they were made available in July, with some saying they had booked hundreds of tickets without any intention of attending.
Earlier in the day, around 45,000 people turned up to see the pope attend an event at Knock Shrine.
With additional reporting from Daragh Brophy.