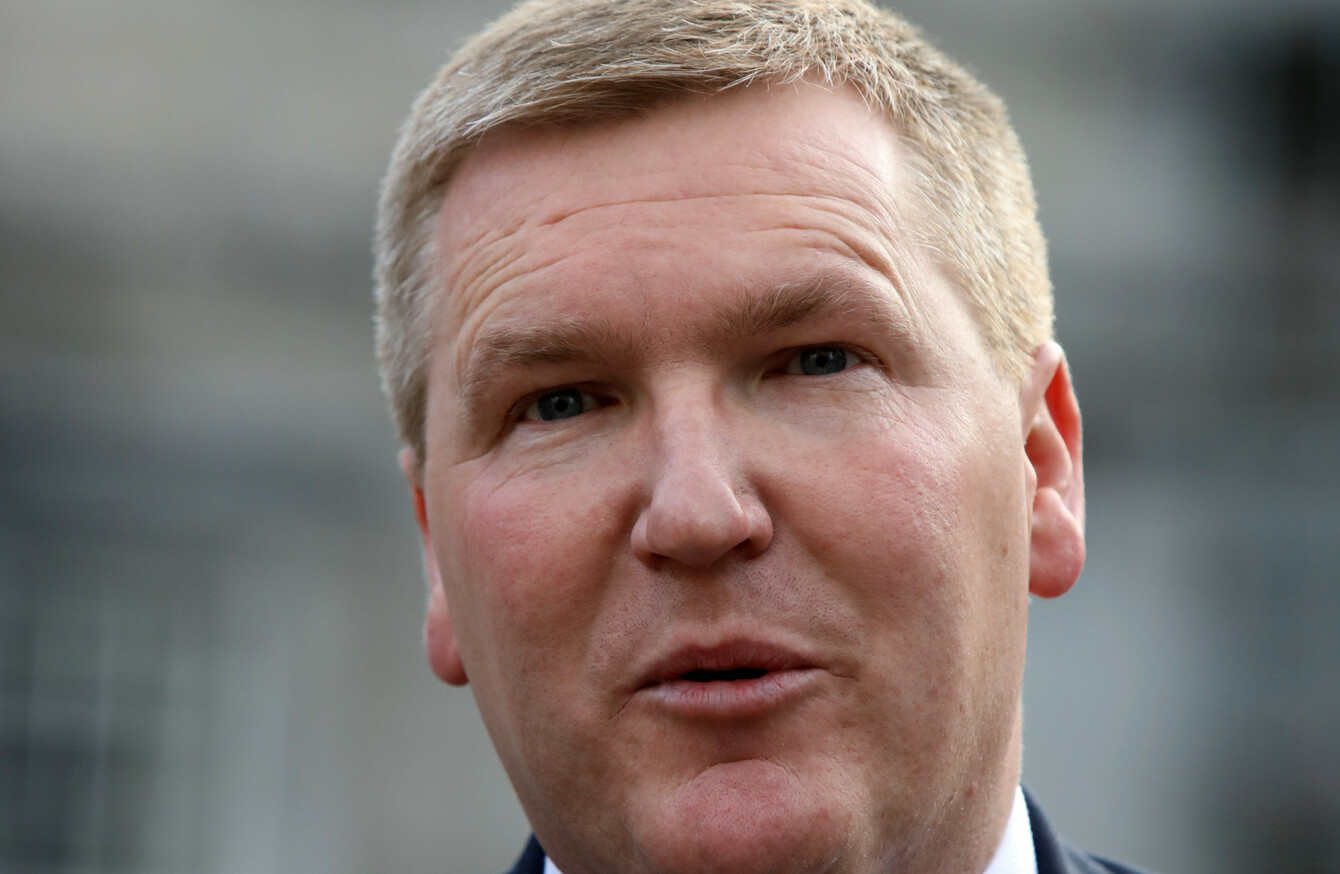 Fianna Fáil Finance Spokesperson Micheal McGrath.
Image: Leah Farrell
Fianna Fáil Finance Spokesperson Micheal McGrath.
Image: Leah Farrell
FIANNA FÁIL HAS said famous Irish musicians and actors, if tax resident in Ireland, should pay their fair share of tax – and that not paying their fair share is making ordinary people suffer.
The comments came after a huge leak of about 13.4 million secret documents shed more light on how the rich and famous deal with their tax affairs – Britain's Queen Elizabeth, Bono and actors from Mrs Brown's Boys among them.
There is no suggestion that anything illegal occurred, but questions have been raised about the ethics surrounding some of the deals.
Fianna Fáil's Michael McGrath said today that ordinary people cannot avail of complex tax arrangements abroad, adding that there is a need to examine regulations which allow those tax resident in Ireland avail of complex off-shore structures.
The documents, nicknamed the Paradise Papers, were obtained by the International Consortium of Journalists and published across almost 100 different media outlets.
McGrath said that if "people… aren't paying their fair share of tax in this country… then others will suffer as a result of that".
"I think there is an onus on every Irish person to ensure they are paying their fair share because this isn't a victimless issue," he said. "It does come down to the funding for vital public services and all issues are interlaced. We spend a lot of time in this House talking about the health crisis, about 3,000 children in homeless accommodation – it is all connected."
The Guardian reports that papers reveal how Bono, for example, used a company based in Malta to pay for a share in a shopping centre in a small town in Lithuania.
U2′s frontman was reportedly an investor in the Maltese company Nude Estates, which bought the Aušra mall for €5.8 million shortly after it opened in 2007.
Bono has since said he is "distressed" by leaked documents and takes these things very seriously.
The singer said he had been "assured by those running the company that it is fully tax compliant".
#Open journalism No news is bad news Support The Journal

Your contributions will help us continue to deliver the stories that are important to you

Support us now
The Guardian also reports that actors from the BBC sitcom Mrs Brown's Boys used a complicated web of offshore companies and trusts.
McGrath said his party's position is very clear: people who are working in Ireland or are tax resident here should be paying their tax here.
Any convoluted tax structure that seeks to circumvent the normal rules that apply to ordinary people [is] not acceptable and [it] shouldn't be acceptable to us as a country, so while all we can do is ensure our laws are stringent and that they are applied stringently, I think there is a need to examine them now, to see the interaction between people who may be tax resident here but who are availing of what are complex offshore structures.
Using a phrase coined by the Taoiseach, McGrath said that most ordinary people "that get up early in the morning", who are working and paying tax would like everyone to pay their fair share.
"If you are tax resident then you should not be availing of complex offshore structures to avoid your responsibilities to the State," he said, adding that, to his knowledge, Bono is not tax resident in Ireland.