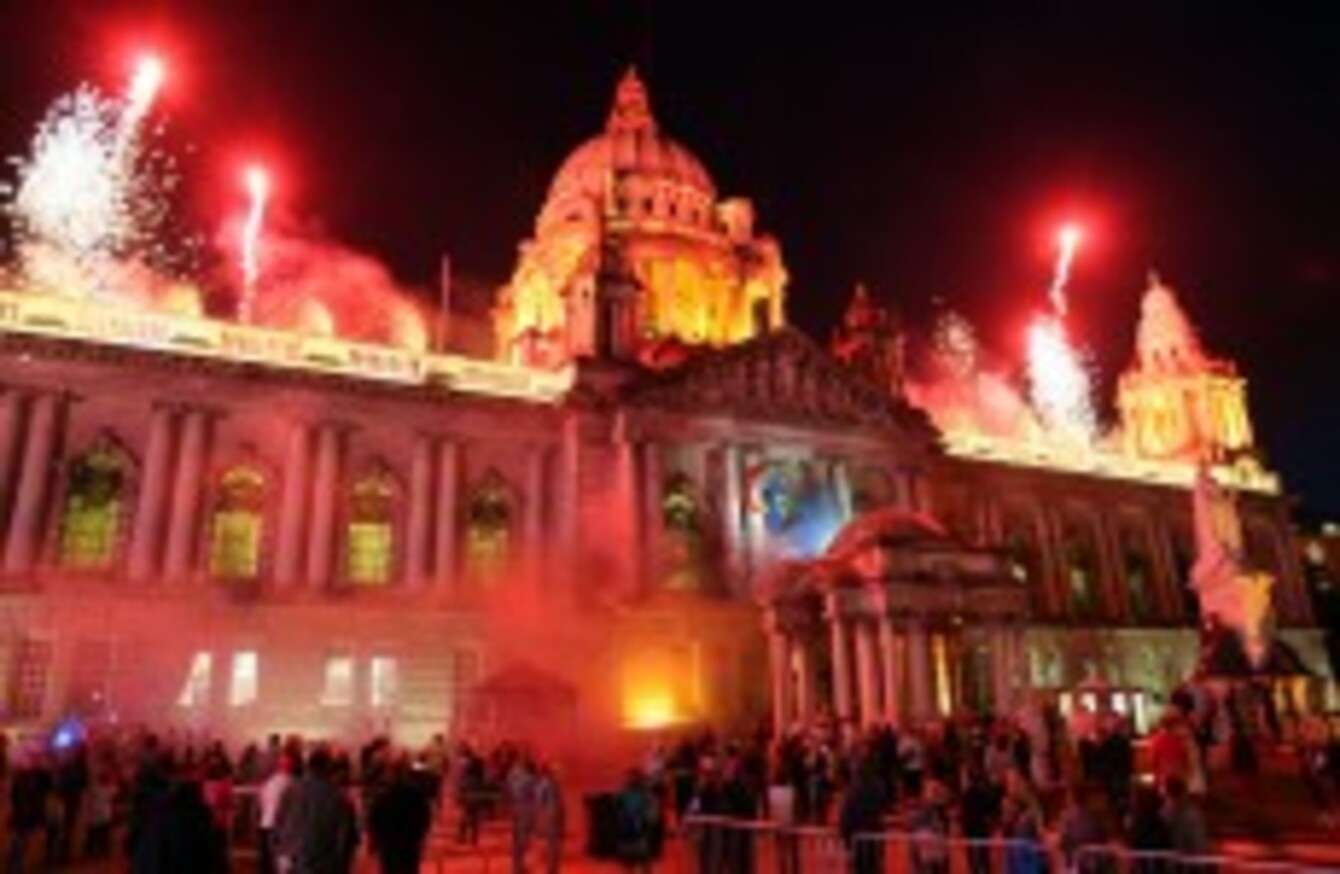 Belfast City Hall celebrations as the Paralympic torch passes through Northern Ireland
Image: LOCOG/PA
Belfast City Hall celebrations as the Paralympic torch passes through Northern Ireland
Image: LOCOG/PA
THE PARALYMPIC FLAME finished its journey across Northern Ireland yesterday, days before the games begin in London.
It visited many communities along the way, before ending up in Belfast where there was a huge celebration at the city hall.
The Paralympic flame was lit at the top of Slieve Donard on 22 August, and parts of it were sent from Stormont to eight places around Northern Ireland.
The Belfast flame visited communities across the city before a lantern parade travelled from Belfast Waterfront to City Hall on Saturday 25 August.
A celebration concert took part in the grounds of Belfast City Hall after the 150 people who carried parts of the flame arrived in the city.
The Belfast Telegraph reports that one of those who carried part of the flame was Marc McGarel (7), who hopes to one day to play archery (and win a gold medal) at the Paralympics.
The four UK flames will be brought together in Stoke Mandeville tomorrow.
Paralympic Torch Relay

Paralympic Torch Relay

Paralympic Torch Relay

Paralympic Torch Relay

Paralympic Torch Relay

Paralympic Torch Relay

Paralympic Torch Relay

Paralympic Torch Relay

Paralympic Torch Relay

Paralympic Torch Relay

Paralympic Torch Relay

Paralympic Torch Relay

Paralympic Torch Relay