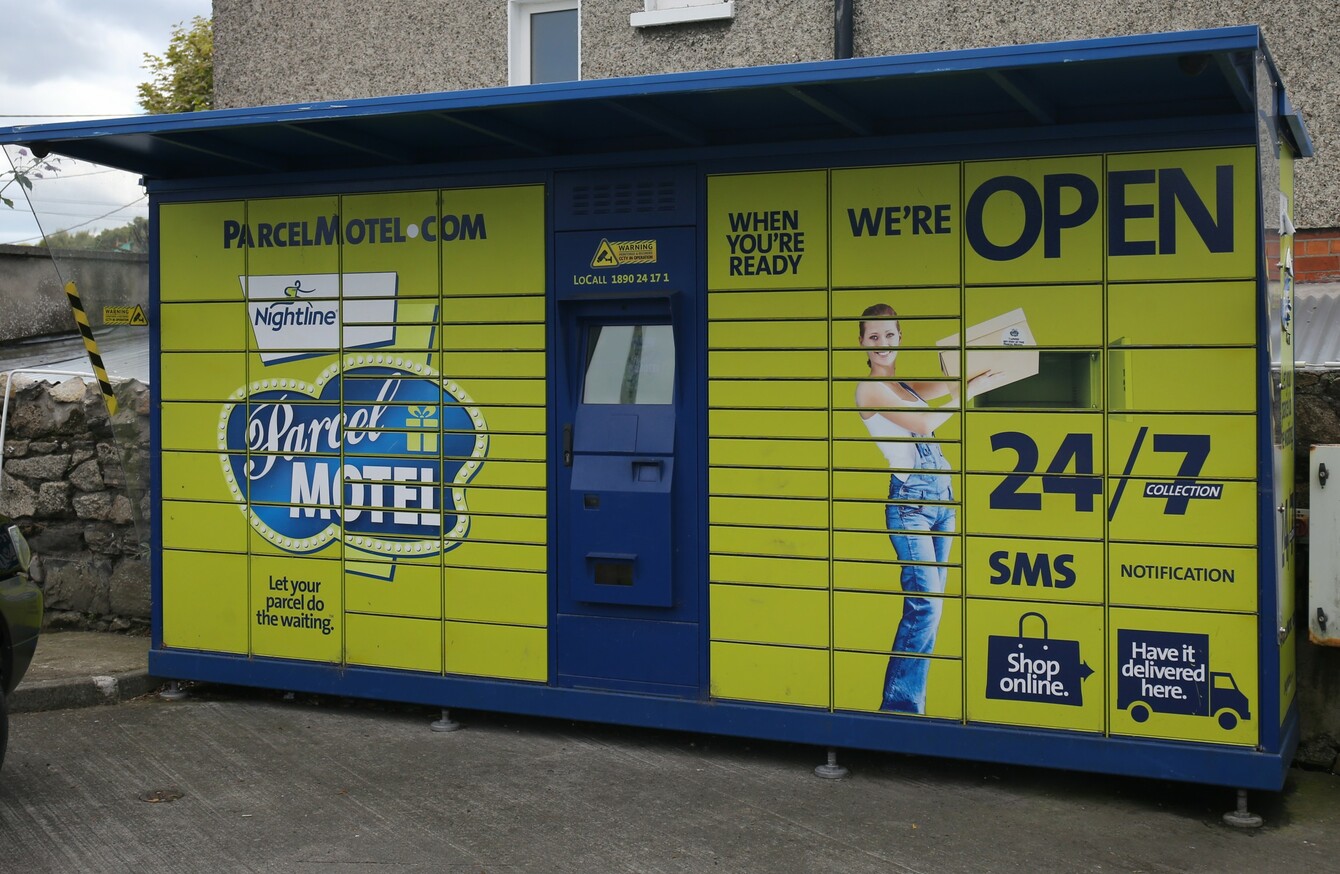 Image: Niall Carson/PA
Image: Niall Carson/PA
CUSTOMERS OF DELIVERY service Parcel Motel have spoken of their frustration over not being able to contact the firm which has failed to deliver many of their orders in the run-up to Christmas.
The company, which allows people order products online and have them delivered to a point which they can then access anytime, is experiencing "an unprecedented" number of orders leading to significant backlogs.
Many customers are experiencing delays and, in some cases, have received no package whatsoever.
The firm's social media channels have been clogged up with complaints from those who say the company has not made efforts to contact them when they have inquired where their delivery is.
One man to experience delays is Sean Enright, who ordered two items from the UK. While one item arrived, one purchase, which cost him €800, is nowhere to be seen.
He told TheJournal.ie: "What happened to me was that I ordered a few things from two places last week. They were being shipped from the UK to a depot in Northern Ireland. They were sent through DPD so I could track where they were at all times. They arrived up North on Thursday.
I got no confirmation from Parcel Motel so that's when I started tweeting  on Thursday and nobody was getting back to me.
Enright then tracked down a number for their head office as it was not available on their website. He said he was on hold for 40 minutes and then he was told that the company was "looking into it". One of his parcels arrived this week but the more expensive item has yet to show.
The company has received a constant stream of questions from worried customers who have no idea where their items are.
They included:
Enright has also shared some stories he was told by other people online who are waiting for their items, many of which are gifts for Christmas.
He added: "It makes you nervous, especially if you're waiting on gifts. I have seen stories where people have opened up a locker and found nothing inside. Other people have found stuff that didn't belong to them in a locker. It seems to be all over the place."
When contacted by TheJournal.ie, a spokeswoman for Parcel Motel said the firm is going through an extremely busy period but that the firm had hired more staff to deal with what it is describing as "unprecedented" demand.
She said: "During the busy period in the run up to Christmas we will usually see an increase of 25% in the number of parcels we process on a daily basis.
This Christmas was unprecedented, as we are seeing an increase in delivery volumes of over 80% more than this time last year. This has resulted in a backlog for processing parcels, which we are currently addressing.
The company said it apologised for the inconvenience, adding "it would like to reassure customers that we are actively addressing the issue".
The spokeswoman continued: "We would urge our customers to please ensure all relevant information is included on their parcels."