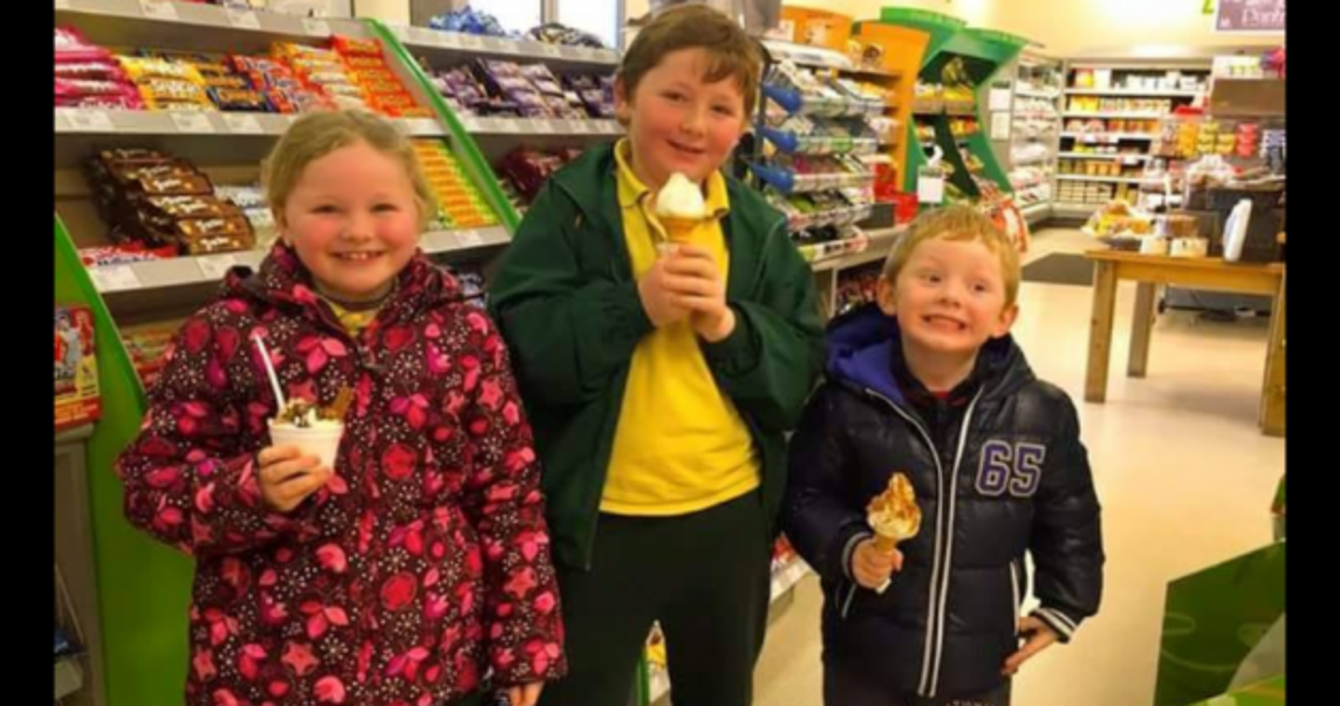 Emily Mai, Ben and Harry, pictured here eating ice cream
Image: HSE
Emily Mai, Ben and Harry, pictured here eating ice cream
Image: HSE
A MEDICAL DEVICE used by doctors in Tipperary has ended the daily routine of injections being endured by three children.
Ben, aged 9, Emily Mai, aged 7 and Harry, aged 4, are siblings and all suffer from type 1 diabetes.
Thanks to the insulin pump therapy the children have recently been given, they have been able to take greater control over their daily lives.
Difficulties 
Prior to receiving the pump each child was receiving five injections a day – requiring their parents to deliver fifteen in total.  These were given at difficult times during school, and also meant the children were restricted in attending social after-school events.
The pump allows the amount of insulin in a child's body to be regulated through a small computerised device. It is around the size of a small mobile phone and is attached through plastic tubing placed just under the skin. 
This particular case is unusual in that there are three siblings with the same condition. It is hoped that it will soon become more widely available and will offer the same convenience to others.
Change to their lives 
The children are now able to eat a more varied diet and have greater freedom to socialise with their peers.
Speaking about the change, the children's mother Jane, said:
We are now controlling the diabetes rather than the diabetes managing the childrens' lives.
"I don't have to appear at the schools daily, they can go to parties and on play dates. they can eat what and when they like as they know how to check their blood sugars, check the label to count the carbs and input the data to the pump," she went on.
On receiving the pumps, training on how to use them was carried out with the children, their parents and their teachers.
Since the children have been using the devices none of them have been admitted to hospital.
Therapy 
While this treatment is not compatible for everyone, the HSE are hopeful that it will help improve the quality of life for a wide number of people and assessment is available for anyone who would like to know if they are suitable.