WHEN IT COMES to being pregnant, or parenting a newborn, everyone's just figuring things out as they go. That's why it can be so helpful to hear how other people are getting through the mess of it all, from the first nappy change to the countless sleepless nights.
Our Newborn and Baby Parents Panel is made up of parents and parents-to-be, all raising little ones aged up to 24 months.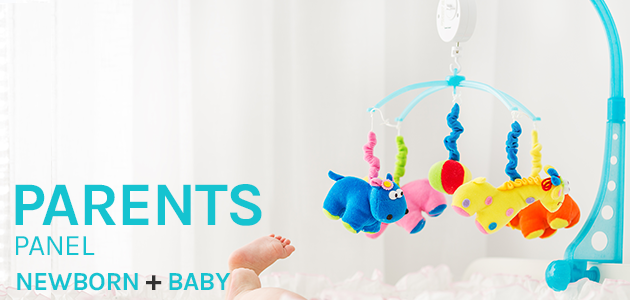 This week, we asked our new parents to share a lesson they learned in the last year about motherhood or parenting. From lowering expectations and getting a bit silly with their kids, these new parents have shared gems other parents will certainly relate to. 
Here are some of the best answers...
Splitting time between two kids is not easy: Having two kids is a lot more challenging than I initially thought it would be. Our oldest son is 5, so we had gotten slightly used to sleep again, and when the new addition arrived in March that went out the window! But the biggest challenge is how to split my time. I want to be able to spend time with our oldest son (who was used to undivided attention) while still giving attention to the baby. And then I need time for general house stuff, preparing meals and lunches, as well as laundry, etc. It's a constant balance that I feel I'm losing all the time.
- Olly Keegan 
Housework can go to the end of the to-do list: For me it was learning how to lower my expectations. Especially now that we have two children, I really had to learn to live with things like housework not getting done or the dog not getting walked (he's delighted about this, his favourite place is the couch)! It took a while, but I've come to accept that nobody is on top of it all - and if they are then good luck to them! 
I've also learned to stop comparing my children to other kids their age, it doesn't matter if they're reaching milestones at different time, they will all get there in their own time.
- Amy Molyneaux
The answer doesn't always have to be 'no': The single biggest thing I'd say I have learned is to lower my expectations and just let it go, it's easier this way. The more I find I say yes to the messy play, yes to an adventurous climb, yes to helping mummy cook, yes to whatever it is my little guy wants to do (so long as it's not harmful, within reason and we have the time) the easier things get and he actually teaches me what it's like to be a child again. 
My son is always going to act his age, and it's up to me to set my expectations age appropriately, otherwise I find it is stressful for the both of us. I am by no means a pushover, there are firm boundaries in place, but I don't want him hearing 'no' to everything either. The house will be perfectly neat and tidy one day, but that day is not today (unless it's a crèche day!)
- Jess Mushanski
I have more patience than I thought: I have learnt to have patience since my little man arrived. This has been a really important learning experience for me that has helped in all aspects of my life. From getting no sleep, to working long hours, to trying to keep the house clean. I have definitely surprised myself, as when it comes to my son I seem to have a lot of patience.
- Paula Lynch
Sleepy baby cuddles are magical: The simplest things are the most magical-like those smiles first thing in the morning and those sleepy cuddles on the couch! 
Being a parent is the hardest but most amazing job you could have but all those night feeds, explosive nappies, annoying questions from people are all forgotten when you are sitting on the couch cuddling your smiling happy little boy!
- Laura Ryan
When you have a baby, your time stops being your own: The biggest thing I have learned is that my time is no longer my own, and that's okay. It took awhile to get used to that when baba arrived, but we're firmly in the zone now.
I laughed at my friends when they warned me about this life-changing fact before I had kids. But know I know what they were trying to say! 
- Niamh Roche
Skip the Baby Bootcamp for once and the world won't explode: I realised that the most important thing is spending time with family. On my first baby, I was convinced that I had to bring him to all these classes! Baby Bootcamp, Sensory Time For Baby... All I could see around me were advertisements for all of these essential classes.
On my second baby all I am doing is hanging out with people close to me and enjoying it so much. And she's so happy just to be surrounded by people that love her. I don't do any classes or groups this time round and I don't feel we are missing out on anything. I'm even way more chilled out! 
- Valerie Murray
Seeing own anxiety reflected in my kids made me loosen up: This year I have learned to enjoy parenthood a bit more, to be a bit sillier with the kids and to go with the flow. Very importantly, I have also learned not to be too hard on myself when I am not enjoying it. Everything is just a phase, everything passes or else you learn to cope with it and you wonder why it ever stressed you out. 
You learn an awful lot more about yourself when you become a parent and when you start to see your more negative traits reflected in your children. When I saw how anxious my daughter was getting, it was definitely time for me to cop on and loosen up. 
- Aisling Drake
I never thought I'd love parenthood this much: I've learned that motherhood changed me as a person and I am definitely a different mother than I thought I would have been. 
I never thought it would be as natural as it is and that I would love it as much as I do. It also taught me not to judge other mothers, because every family is different and it's the hardest job ever.
- Marta Lisiecka