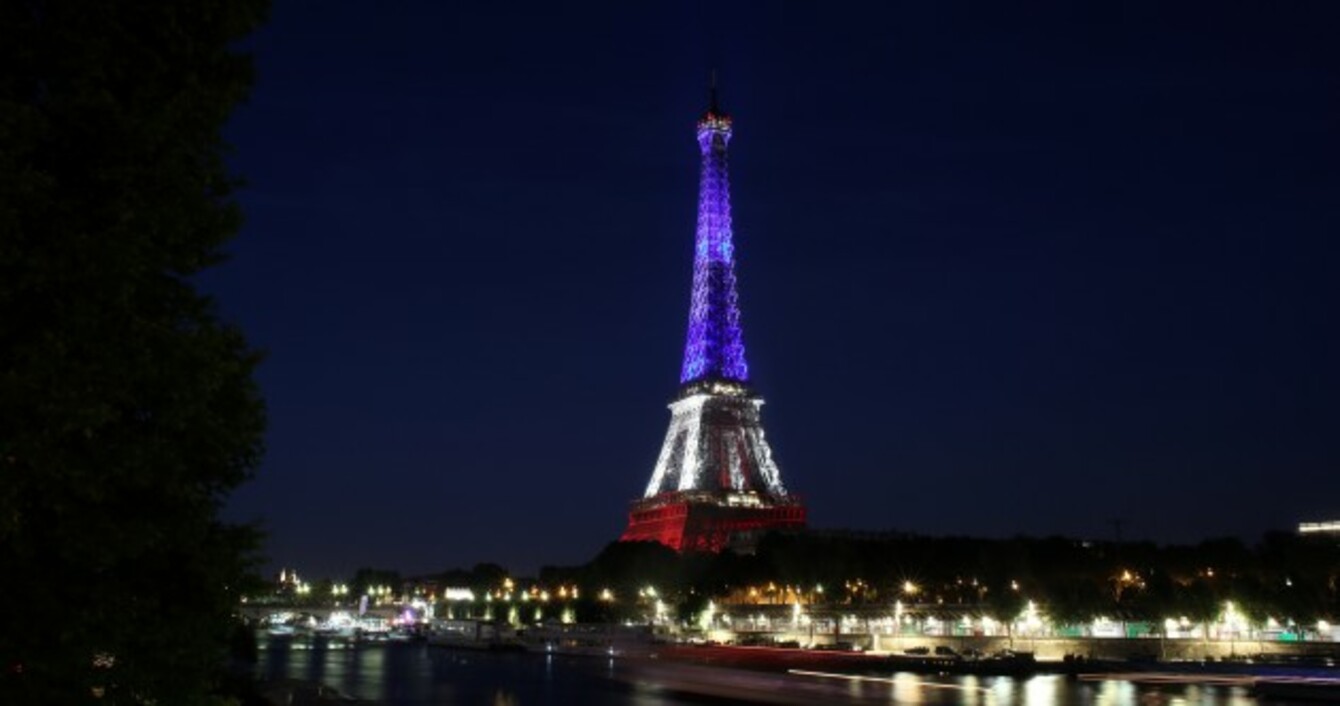 Image: AP/Press Association Images
Image: AP/Press Association Images
A YEAR AFTER jihadist attacks on Paris killed 130 people and traumatised a nation, investigators have identified most of the perpetrators, captured eight men and pieced together the main elements of the plot.
A key conspirator was identified just this week, and investigators say they know the mastermind, but will not reveal his name for now.
For all its successes, the investigation also laid bare glaring intelligence and security lapses.
Nine of the known attackers and four key accomplices are dead, while eight suspects are in custody in France and six elsewhere, including two in Belgium, the launchpad of the attacks.
Salah Abdeslam, the only living member of the commando unit, is the key suspect but is refusing to cooperate with French investigators.
This is what we know so far about the attackers, their support network and their modus operandi in the carnage which was claimed by the Islamic State (IS) group.
Stadium bombers
The attacks began at the Stade de France national stadium. Only one of the three men who blew themselves up outside the venue, killing one, has been identified: Bilal Hadfi, a 20-year-old French national who was living in Belgium and who had fought with IS in Syria.
The other two were carrying fake Syrian passports they had apparently used to enter Greece in October, posing as refugees. IS said they were Iraqi.
Bars/restaurant gunmen
Three gunmen, including one of the alleged ringleaders Abdelhamid Abaaoud, 28, and Abdeslam's brother Brahim, sprayed cafes and restaurants with bullets, killing 39 people.
Brahim blew himself up while Abaaoud, a notorious Belgian jihadist of Moroccan origin who was wanted internationally, escaped unharmed.
A prominent French-speaking jihadist in Syria with a past role in several foiled attacks in France, Abaaoud was killed in a huge police raid in the northern Paris suburb of Saint-Denis on November 18.
The third gunman, Belgian-Moroccan Chakib Akrouh, 25, also blew himself up during the Saint-Denis raid.
Bataclan attackers
Three French gunmen – all of whom had spent time in Syria – inflicted the worst bloodshed when they stormed the Bataclan concert hall, killing 90.
Foued Mohamed-Aggad, 23, was part of a group that left Strasbourg for Syria in 2013.
The other two were 28-year-old former bus driver Samy Amimour and Omar Ismail Mostefai, 29. Both were from the Paris area and were known radicals.
Two of the Bataclan attackers blew themselves up and the third was shot by police.
The Brussels nexus
The Brussels connection quickly became apparent as the investigation got under way, but the March 22 attacks on the Belgian capital helped complete the picture.
Soon afterwards, Belgian investigators found a file on a laptop marked "November 13″ containing subfiles corresponding to the three commando units. Two other subfiles apparently pointed to unrealised attacks.
IS said the El Bakraoui brothers — who blew themselves up in the Brussels attacks — were at the heart of "all preparations" for the Paris bloodbath.
They had been sought by police for links to Abdeslam before the Brussels attacks.
The suspected bombmaker for the November attacks, Najim Laachraoui, blew himself up in the Brussels mayhem.
He is suspected of coordinating the Paris attacks from Brussels along with a fourth man, Mohamed Belkaid, who was killed by police during a March 15 police raid in the Belgian capital.
Belgian authorities are holding Mohamed Abrini, an associate of Abdeslam, pending further investigation into the Brussels attacks. He left a bomb in a suitcase at the city's airport before fleeing the scene.
Abdeslam's silence
Abdeslam and two accomplices who picked him up after the attacks made their way back to Belgium the same night, passing through three French police checks.
#Open journalism No news is bad news Support The Journal

Your contributions will help us continue to deliver the stories that are important to you

Support us now
He was finally arrested in the Belgian capital on March 18, four days before the attacks there.
As the last surviving member of the Paris attack squad, he is sitting on a potential goldmine of information, but since his transfer to France in April, he has claimed his right to silence.
His exasperated lawyers have said they will no longer defend him.
Abdeslam and his brother Brahim helped plan the Paris attacks and were associated with Abaaoud, who helped several of the attackers reach Europe.
Salah Abdeslam is believed to have rented cars and rooms used by the jihadists in Paris.
After dropping off the three stadium attackers, he is believed to have backed out of blowing himself up, but may have intended to target a site in northern Paris in an attack that never took place.
Elusive mastermind
Investigators on Tuesday said they had made a breakthrough by identifying a Moroccan-Belgian jihadist based in Syria as a key plotter of the Paris attacks.
Oussama Atar, a 32-year-old suspected member of IS, was already wanted over the Brussels attacks.
Atar, whose pseudonym is "Abou Ahmad", has been on the radar of European security forces for over a decade.
He is suspected of dispatching two of the stadium bombers from Syria as well as an Algerian suspected jihadist who was arrested in Austria.
Investigators found audio recordings of conversations between Abou Ahmad and members of the Paris terror team on a computer discarded in Brussels.
As for the mastermind, investigators know who he is but are keeping his identity secret, the head of France's DGSE foreign intelligence service Bernard Bajolet told parliament in May.
- © AFP 2016.