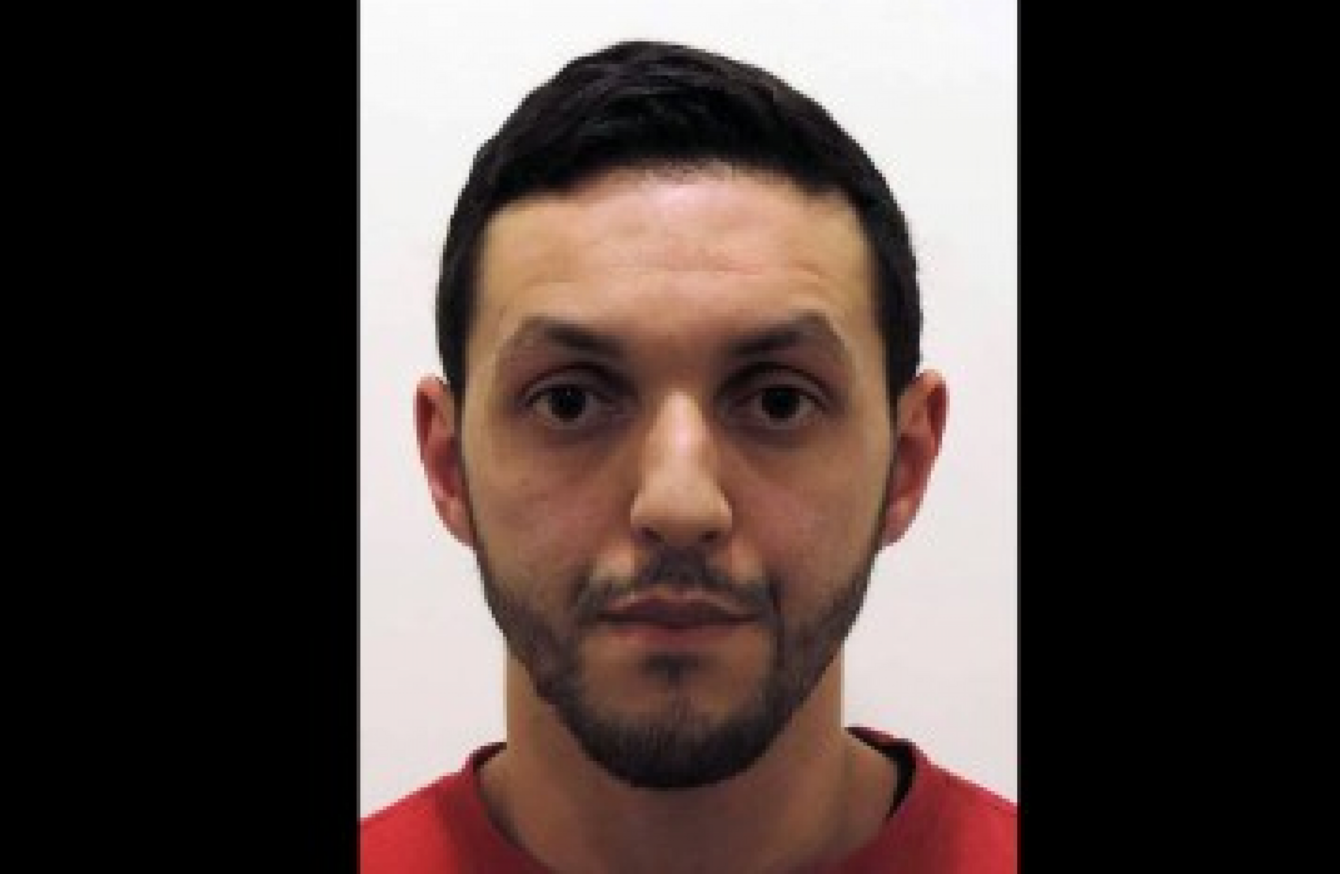 Updated at 4.30pm
BELGIAN-MOROCCAN MOHAMED Abrini has been charged with "participation in the activities of a terrorist group and terrorist murders" over the 13 November Paris massacres, Belgian prosecutors said this afternoon.
However it is not yet possible to confirm that Abrini is the third suspect, the so-called "man in the hat" seen with the two suicide bombers at Brussels airport on 22 March, the prosecutor's office added.
Abrini's arrest yesterday in the Brussels neighbourhood of Anderlecht marked an important step forward in the investigation into the November Paris attacks in which 130 died and the March attacks that killed 32 in Brussels.
Both attacks were claimed by the so-called Islamic State jihadi group.
Abrini, a Belgian of Moroccan origin, was seen at a petrol station north of Paris two days before the attacks with Salah Abdeslam, who drove one of the vehicles used in the November attacks.
Abdeslam, whose brother Brahim blew himself up in Paris, fled back to Brussels immediately afterwards and was finally captured on 18 March in the capital, just around the corner from his family's home in the Molenbeek district.
He is now awaiting extradition to France.
Belgian investigators are also trying to establish if Abrini is the third man seen at Brussels airport with the two suicide bombers.
It was confirmed today that a sixth person had been arrested during the raids yesterday that resulted in Abrini's detention.
The prosecutor said yesterday that five people had been been arrested but a spokesman confirmed today a sixth was being held. He declined to give any details about the sixth arrest.
- First published 08/04/2016
Reporting by © AFP 2016 - edited by Daragh Brophy.