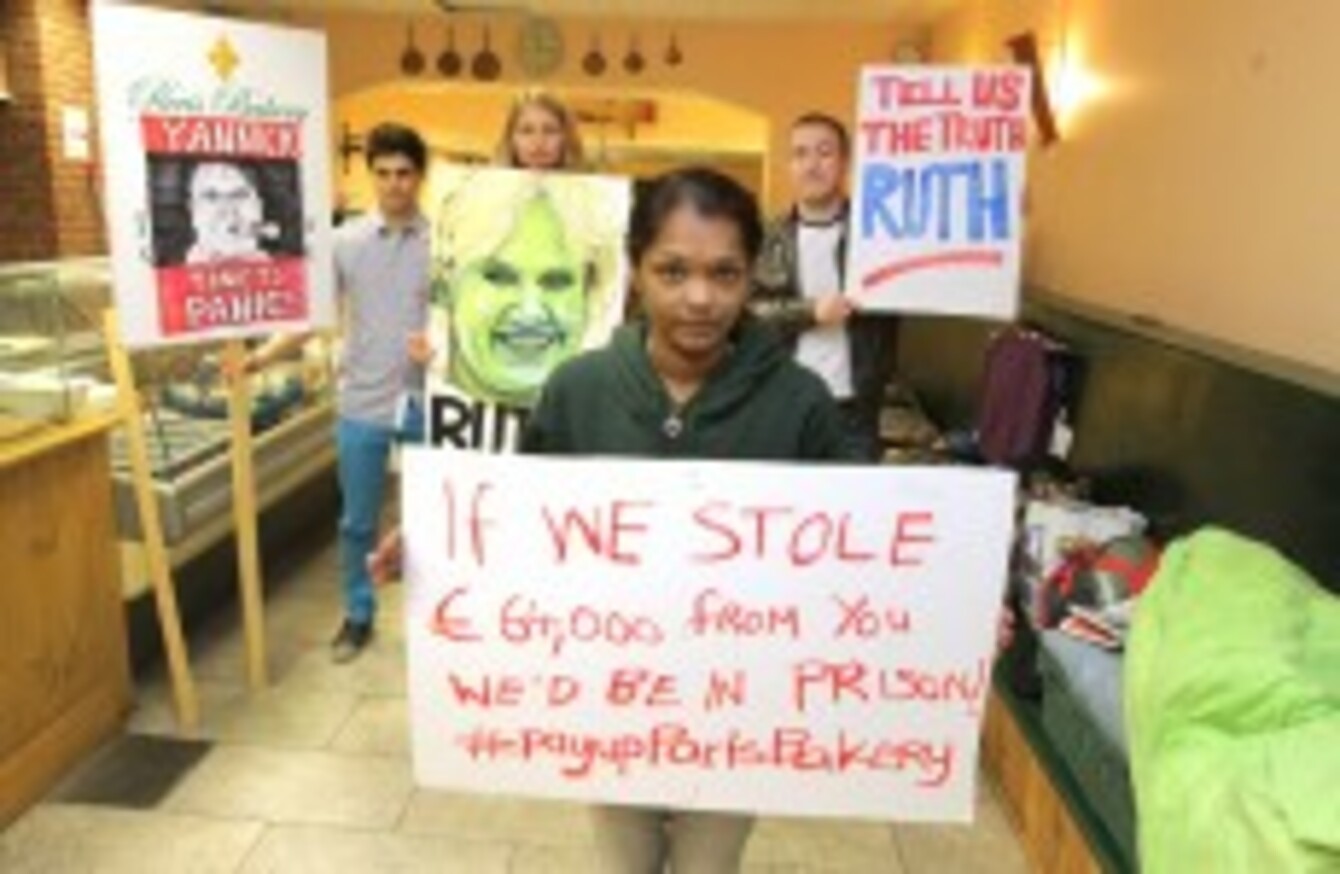 Image: Mark Stedman/Photocall Ireland
Image: Mark Stedman/Photocall Ireland
THE IRISH CONGRESS of Trade Unions will raise the case of Paris Bakery workers at the annual conference of the International Labour Organisation in Geneva today.
The workers have been staging a sit in at the company's Moore Street premises in Dublin city centre for the past two weeks over unpaid wages which they say total about €100,000.
ICTU's Irish Worker Delegate and Congress Legal Affairs Officer, Esther Lynch, will inform the conference of the situation this afternoon.
Lynch said the workers should not have to resort to a sit-in to get "what they are owed".
The ILO is the United Nations agency tasked with promoting workers' rights.
The congress has previously called on the Irish government to close the legal loophole that allows employers to walk away and leave workers unpaid when a business runs into difficulty.
Informal insolvencies – where an employer ceases trading but does not wind up the business – are not covered by existing law and leave workers with no rights when the situation occurs.
A rally in support of the workers is set to take place outside Leinster House this afternoon.
The workers have previously called on Taoiseach Enda Kenny to help their cause.
'Scandal'
Sinn Féin's Peadar Tóibín said it was a "scandal" that the government had failed to "put in place the necessary legislative protection to ensure workers are not left high and dry in the event of informal insolvencies".
He called on Social Protection Minister Joan Burton, under whose remit the issue falls, to update the relevant legislation.
"In January 2011 all functions assigned to the Jobs Minister under the Protection of Employees (Employers' Insolvency) Acts 1984 to 2004 were transferred to the Minister for Social Protection.
Despite a spate of high profile occupations by workers over the last number of year's government offered up little by way of solutions.
Tóibín added that Sinn Féin would be introducing new legislation on the subject soon.