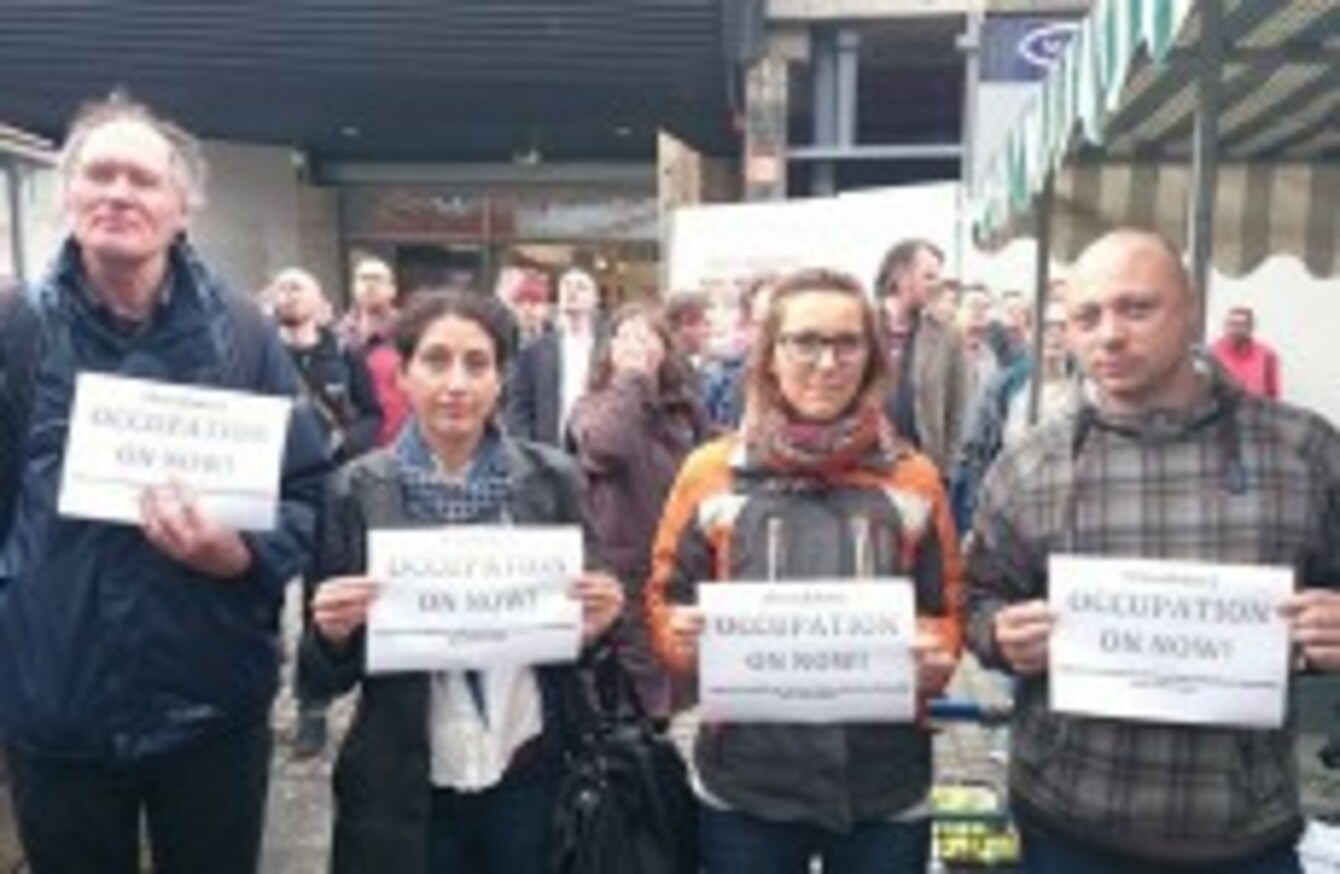 Image: Paris Bakery's employees via Facebook
Image: Paris Bakery's employees via Facebook
WORKERS AT PARIS bakery are now on day two of a sit-in after it closed during the week.
They claim that they are owed over €55,000 in unpaid wages.
The workers occupied the bakery last night and are chanting outside the Moore Street bakery this afternoon.
Spokesperson for the workers Anissa Hosany said, "We are sticking together and are keeping strong.
"We are looking for a range of solutions to this situation and have been in touch with both Ms Ruth Savill & Mr Yannick Forel.
She told TheJournal.ie that the owners had planned to meet the workers for talks this morning but that meeting was cancelled by the owners and that a new meeting has been scheduled for Monday morning.
However, the message we are receiving is that they don't have the money.
Hosany also added that the workers will continue to stage the sit-in over the weekend.
Assistant manager of Paris Bakery Beatrice Douat said, "The owners have been promising to pay us for months, but we can't pay our bills with promises."
Former waitress Matilde Naranjo said:
Some of us are young, some of us have families, some of us were directly recruited to work here. We have rent to pay and are living on borrowed money.
She continued, "This is disgraceful, we are just fighting for what's ours. We do not want to see this happen to any other worker in Ireland.
Grainne O'Toole from the Migrant Rights Centre of Ireland (MRCI) said:
Staff worked on without wages for weeks, told repeatedly that they would be paid soon.
"We're seeking immediate payment of the unpaid wages. We have sought legal advice for the workers and will campaign for their employers to be held accountable.
This exploitation is happening right here in Dublin city centre, and it cannot be allowed to continue.
Staff at the store include waiters, managers, bakers, chefs and kitchen porter.
President of the Irish Congress of Trade Unions (ICTU) and general secretary of Mandate John Douglas is also involved in the occupation. He said:
Workers should not have to occupy a premises in order to get what is owed to them by their employer.
"Some of these workers have not been paid in almost three months, yet their employer thinks he can just toss his staff aside without paying a penny and then take the equipment from under their noses".