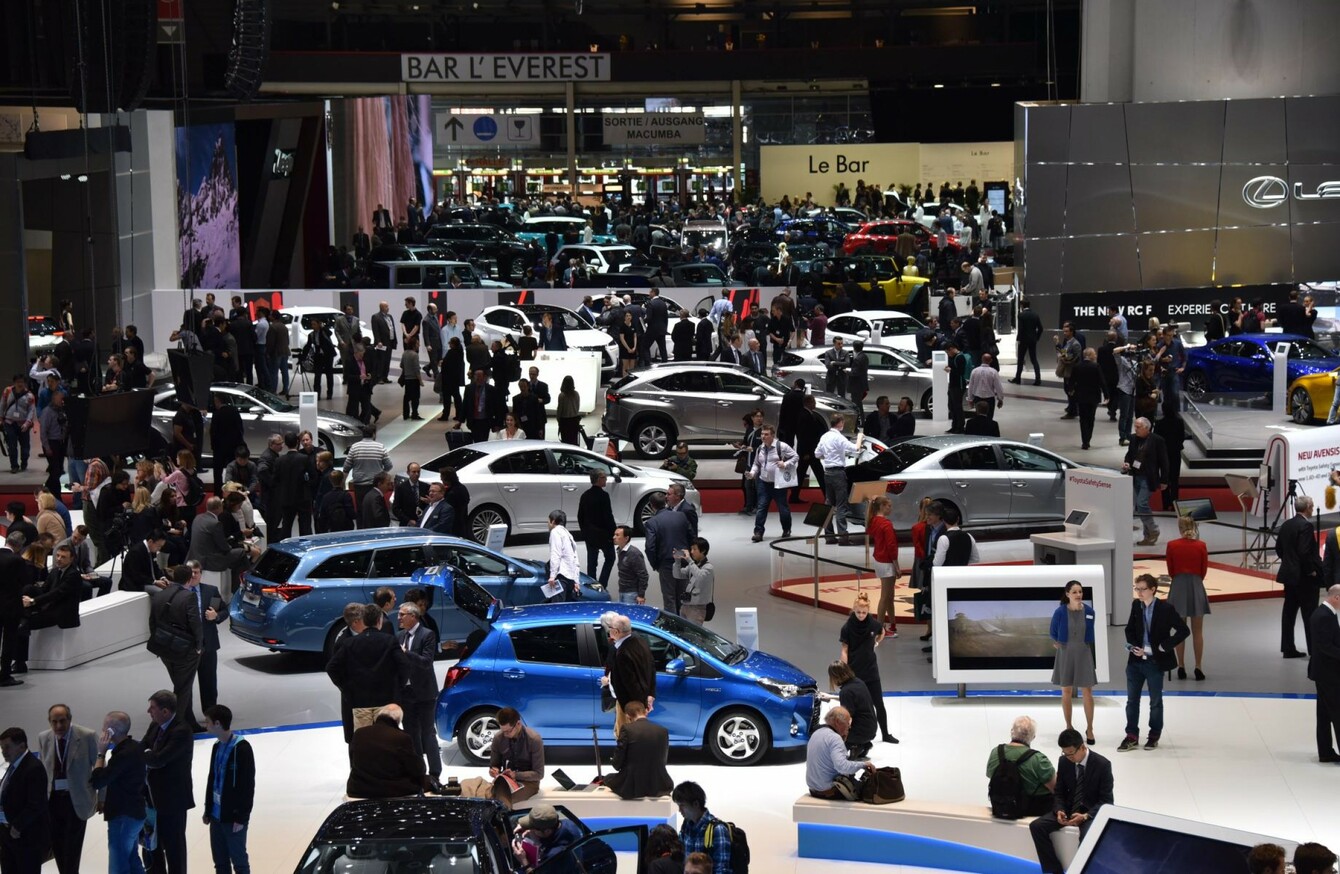 Image: Newspress
Image: Newspress
THE PARIS MOTOR show is kicking off this week and we couldn't be more excited.
This is the most visited motor show in the world and there are some very cool new concept cars, hotly anticipated new and updated models and futuristic tech to excited and delight the crowds.
Here are just some of the motoring goodies that you can expect at this year's Mondial de l'Automobile. You can read about more in the first part of our Paris Motor Show preview, here.
Mercedes
It seems that every motor show sees Mercedes-Benz unveiling a raft of new models and Paris this year will be no different. From high-performance cabriolets to sporty SUVs, there looks to be something for everybody.
E-Class All-Terrain
This is a more rugged version of the E-Class estate. It wears additional body cladding and has jacked up suspension to further aid ground clearance.
Mercedes-AMG GLC 43 Coupe
Keeping with the high-riding theme, the sporty Coupe is powered by a 3.0-litre twin-turbocharged V6 and offers high levels of performance – but stops short of being the full-blown bonkers AMG models we're used to seeing.
Mercedes-AMG will be debuting not one but two cabriolet versions of the AMG GT…
AMG GT Roadster
Looks achingly gorgeous.
AMG GT C Roadster
Even faster than the GT, this GT C should sound every bit as good as it looks with the roof down, and will be capable of hitting 100km/h in just 3.7 seconds.
Mitsubishi
eX Concept
This compact SUV is powered by a next-generation EV system.
Ground Tourer PHEV Concept
This crossover SUV gets its world premier and is powered by Mitsubishi Motors' own advanced plug-in hybrid EV (PHEV) system using triple motors.
Outlander
This new 2017 model features a new floor console and MMC's Forward Collision Mitigation System, now with a function to detect pedestrians.
Nissan
Micra
Looking very much like the Sway concept that debuted at the 2015 Geneva Motor Show, it is hoped the new Micra will set to right the wrongs of the current underperforming supermini.
Peugeot
3008
This new model has changed significantly from the previous generation and Peugeot hopes it will make a big splash in the SUV C-segment. It goes on sale in Ireland at the end of the year with deliveries ready for the 171-registration period.
5008
This new model has ditched the MPV style of old and is now a bold looking seven-seat SUV.
Porsche
Panamera
The four-door sports saloon has been completely overhauled and now looks sleeker than ever. In addition to some high-performance petrol models, Porsche will show its plug-in electric version.
Renault
The Paris Motor Show marks the completion of a renewal and expansion of the Renault range over the last four years and its stand will showcase 11 new models and 15 refreshed models including:
Alaskan
This is the French company's first one-tonne pick-up truck.
Koleos
This D-segment SUV sits above the Kadjar and Captur crossovers and hits European markets in early 2017.
Mégane Grand Coupe
This is a swoopy four-door saloon version of the fourth-generation Mégane. It should sell well in Ireland when it goes on sale here later this year.
Skoda
Kodiaq
This new large SUV by the Czech carmaker will debut to the public for the first time at Paris. The new Kodiaq marks the beginning of an extensive SUV campaign by the manufacturer. The Kodiaq will arrive in Ireland in February of next year.
SsangYong
LIV-2
The 'Limitless Interface Vehicle' 2 is a Concept SUV based on the Y400 development model and will be launched as a production car next year. It is powered by a 2.2-litre Euro 6 diesel engine or a newly developed 2.0 litre GDi turbo petrol engine. Essentially, what you are looking at here is the new Rexton in prototype form.
Suzuki
Ignis
This is a new compact crossover with a lightweight new-generation platform, and the compact and lightweight SHVS (Smart Hybrid Vehicle by Suzuki) which provides extra assist through the electric motor and efficient battery recharge. The Ignis will go on sale in Europe in January 2017.
SX4 S-Cross
This face-lifted model features a revamped front exterior design and now comes with 1.0-litre and 1.4-litre Boosterjet direct-injection turbo engines, which replace the existing 1.6 petrol engine.
Volkswagen
Electric Concept
Just over one year on from the 'Dieselgate' scandal, Volkswagen looks set to showcase the company's future direction with an electric concept.
The car is expected to be around the same size as the Golf and is looking to take on the likes of the BMW i3, Nissan Leaf and the much-anticipated Tesla Model 3. Hints from a teaser video released shows that it still retains some familiar Volkswagen styling, but with a more futuristic twist.
Other cars on display will be the facelifted up! and the recently launched new Amaro V6 and Crafter van.