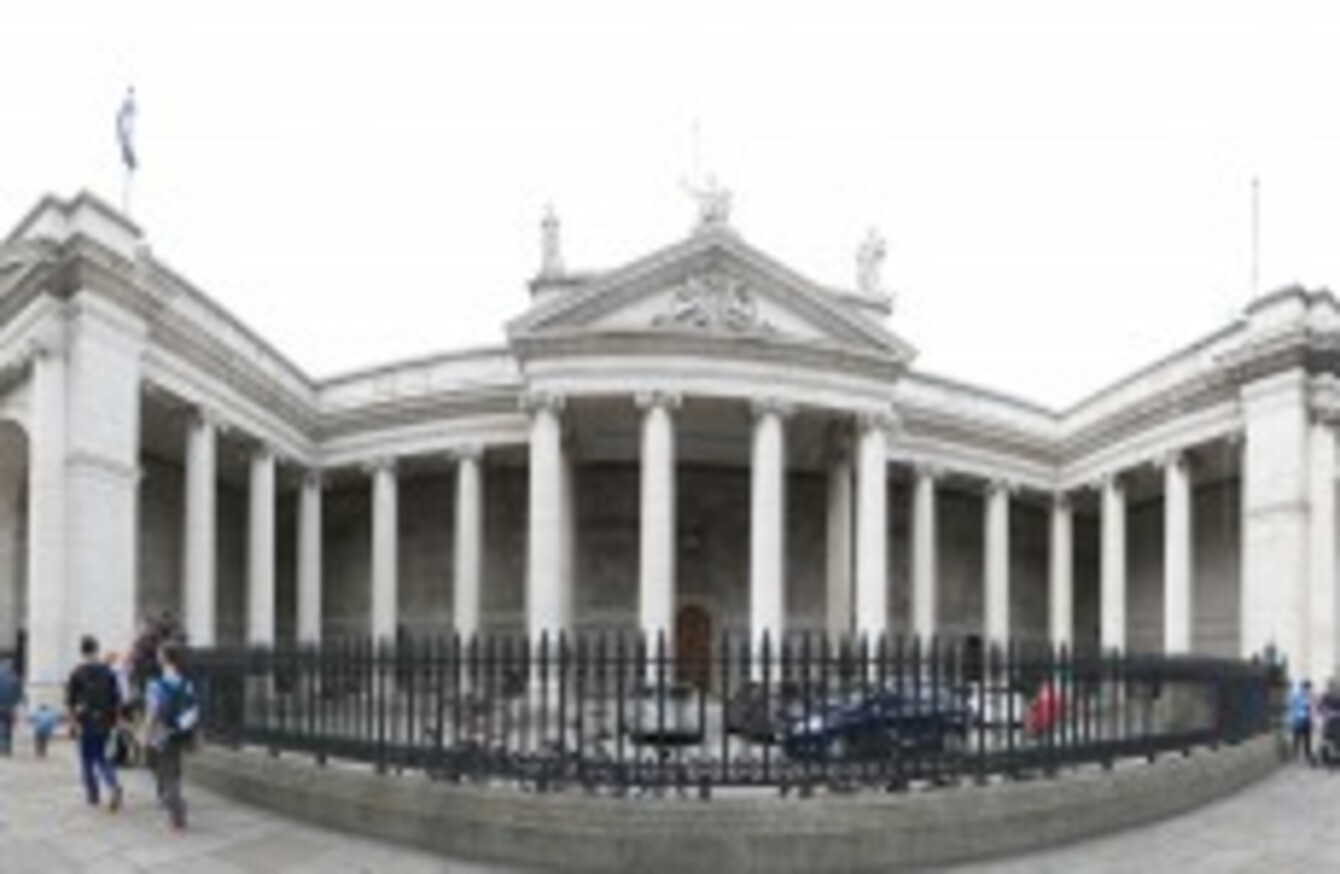 Image: Sam Boal
Image: Sam Boal
WILL CARS BE banned from one side of Dublin's busy College Green area?
That's what the council is mulling over, but there aren't concrete plans in place yet.
A report in today's Irish Times on Dublin City Council's Hidden Rooms event said that it is proposed that cars be banned from one side of College Green in a trial.
It reported that the proposal includes temporarily closing down traffic lanes to test if an enlarged pedestrian plaza in front of the Bank of Ireland would be viable.
At the event, Dublin City Council presented some of the concepts it has been developing for improving the public realm in College Green.
The proposals are inspired by the building of the Luas Cross City, which will be completed in 2017.
The council told TheJournal.ie that there are no firm proposals, but a number of possibilities are being considered. "[I]t is the council's intention to trial some traffic realignment options during the course of 2015," said a statement. "We will as always be open to considering new ideas and when we reach a point of a preferred option we will engage in a public consultation process with all the key stakeholders and the wider public."
Luas Cross City
Because the Luas Cross City will go through College Green, this will require new traffic arrangements during construction and afterwards, and the council sees the Luas works as "an opportunity to rebalance College Green to serve the needs of all users".
Dublin City Council sees the College Green area as one of the city's "preeminent civic spaces".
Consensus for any proposals would have to be built with the National Transport Authority, transport providers, businesses and the public.