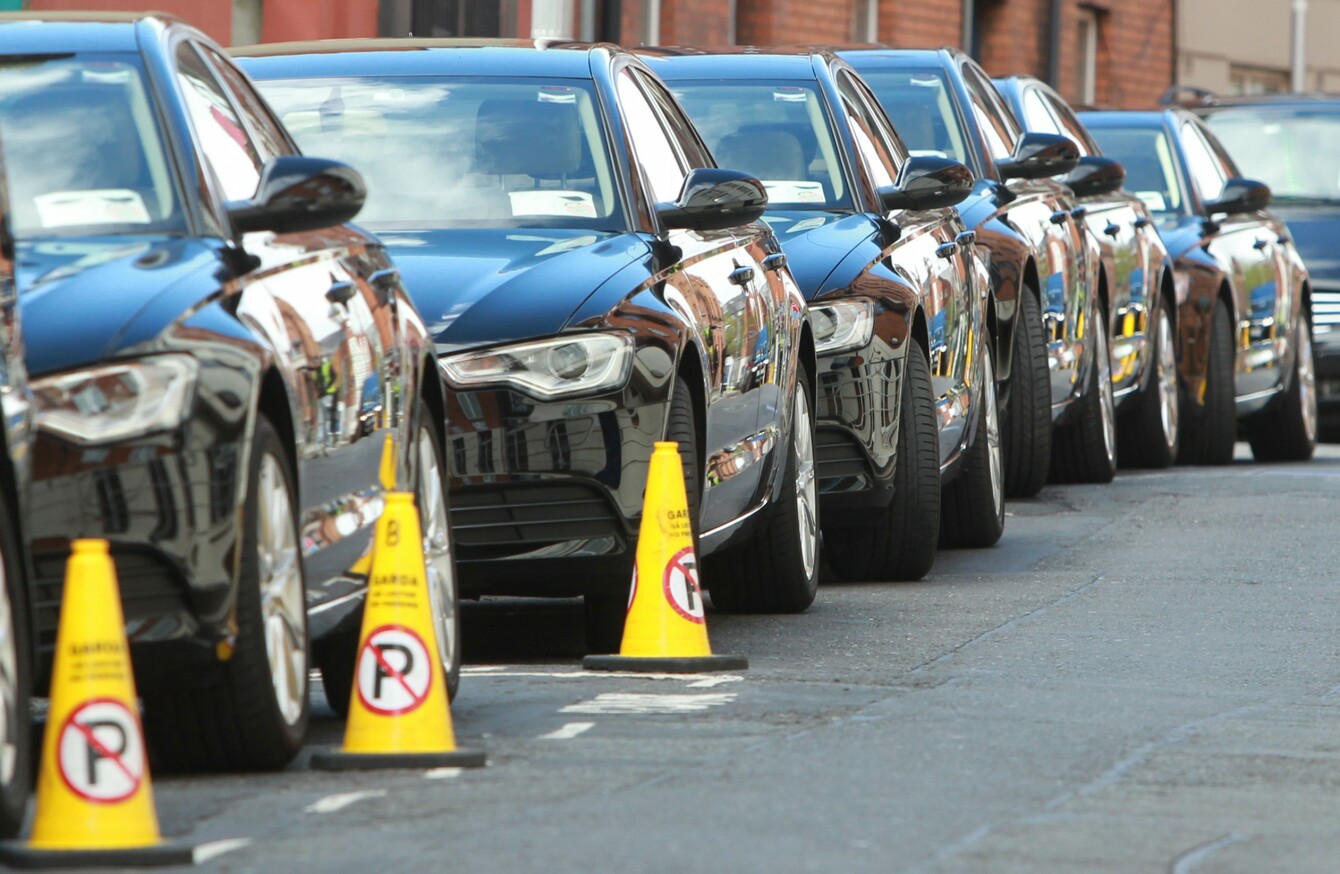 Image: Sam Boal/Photocall Ireland
Image: Sam Boal/Photocall Ireland
A DISTRICT COURT judge has started to hand out driving bans to motorists who fail to attend court for parking offences.
At Judge Marie Keane's latest quarterly 'Parking Court', which was held at the end of September at Galway Courthouse, almost 70 drivers who failed to appear before her in person, were put off the road for between three and six months and faced fines of up to €350.
Motorists who showed 'respect' for the court process by turning up to answer their summonses either had their cases dismissed or were given nominal fines with no disqualifications.
Those who failed to pay the fixed charge penalty notices issued by traffic and community wardens and the gardaí around Galway city and county in the last year – and who then ignored summonses that issued to attend court – have been affected by her driving bans.
Offences dealt with by 'Parking Courts' range from non-display of a valid parking disc to parking in a disabled space without a permit.
At the latest quarterly 'Parking Court', held on 28 September, Judge Keane handed down 66 disqualifications plus fines varying from €250 to €350 to motorists for various parking offences after they failed to appear before her.
Judge Keane imposed disqualifications ranging from three to six months on people who failed to show up in court to answer summonses for such offences as: failing to display a current tax disc; parking a vehicle in a disabled person's space without displaying a valid permit; and parking in designated areas without displaying a valid parking disc.
In addition to the fines and disqualifications, Judge Keane also awarded legal costs against any absentee motorist.
Appeals expected
Each convicted motorist is allowed to lodge an appeal with the courts within 14 days of the conviction date before the driving ban comes into effect.
Failing this, they are disqualified from driving until such time as their appeal is heard by a Judge sitting in the Circuit Court.
The Parking Court imposed approximately 30 disqualifications for similar offences last April. Most of those who already appealed against the severity of those court orders were successful in July.
Motorists who have recently received summonses for not paying fixed charge penalty notices for parking offences or for other relatively minor road traffic offences are now being advised to attend the Parking Court in person, and put their reason for not paying the fine to the presiding Judge, in order to avoid possible similar hefty fines and disqualifications.
The next Parking Court in Galway will be held on 14 December. Motorists who have already lodged appeals against their convictions from the most recent court sitting in September will have their appeals heard the preceding day, 13 December.