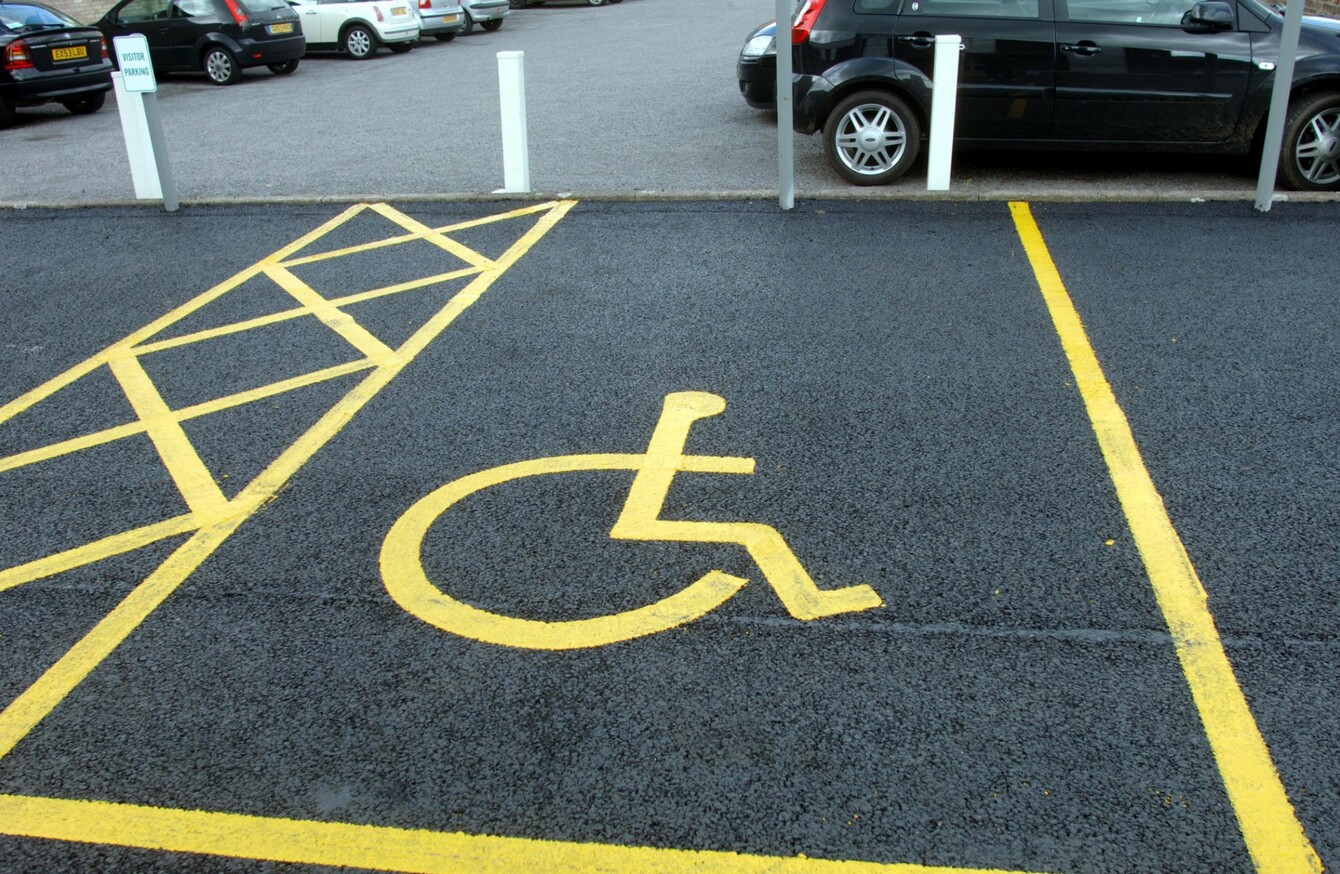 Image: Sean Dempsey
Image: Sean Dempsey
THOUGHTLESS DRIVERS WHO park in disabled parking spaces have been urged to stop and think of those they are affecting.
Minister of State with special responsibility for disabilities, Finian McGrath, hit out at these drivers whose actions he described as unacceptable.
He said: "I have met people who have said if you have a disability and depend on public transport, you can't be spontaneous and decide at the last minute to go somewhere. Is that acceptable in 2016?
"Vision impaired people suffer so many injuries because of badly and illegally parked vehicles or poorly placed street furniture and signage. Again, is that acceptable?"
Transport Minister Shane Ross echoed his Independent Alliance colleague's sentiment.
He said: "Mobility is a central issue for people with disabilities in our society. It is what makes the difference in enabling them to engage fully in all activities – be it work, shopping or social gatherings."
Illegal use of disabled parking spaces is totally unacceptable. It is totally unacceptable that people who do not need them would take them.
Ross noted that the spaces are not simply reserved areas, instead they are spaces with wider dimensions than standard parking spaces and are generally placed near to shops and other facilities to enable people with disabilities to access facilities which they would otherwise find difficult to reach.
And hitting out again at those who park in the abs without a permit, Ross added:
"It is a constant and rightful complaint among people with disabilities that they often drive up to a designated spot to find a car with no permit parked there."
It has been said that 'stupidity is not a handicap'  - so these drivers should park elsewhere and stay away from the spaces specially designated for permit holders.
Last month, TheJournal.ie spoke to Niall McDonnell, who has been using a wheelchair since he was 22 after a motorcycle accident changed his life forever.
McDonnell said your typical thoughtless driver, although meaning no harm, can be the difference between a good day and a bad one.
#Open journalism No news is bad news Support The Journal

Your contributions will help us continue to deliver the stories that are important to you

Support us now
He said: "It's no good having a car if you cannot park it because someone has parked too close to you. That's what so important about the parking bays, for chair users especially. They're vital to me.
"At the moment, there are fines in place for people who park in these bays and there are even stricter punishments for those who are using fake permits.
"There would be those people who might be using their grandparent's expired permit then there are those that go out of their way to get a fraudulent one. There can be fines of up to €2,000 for people who do this."