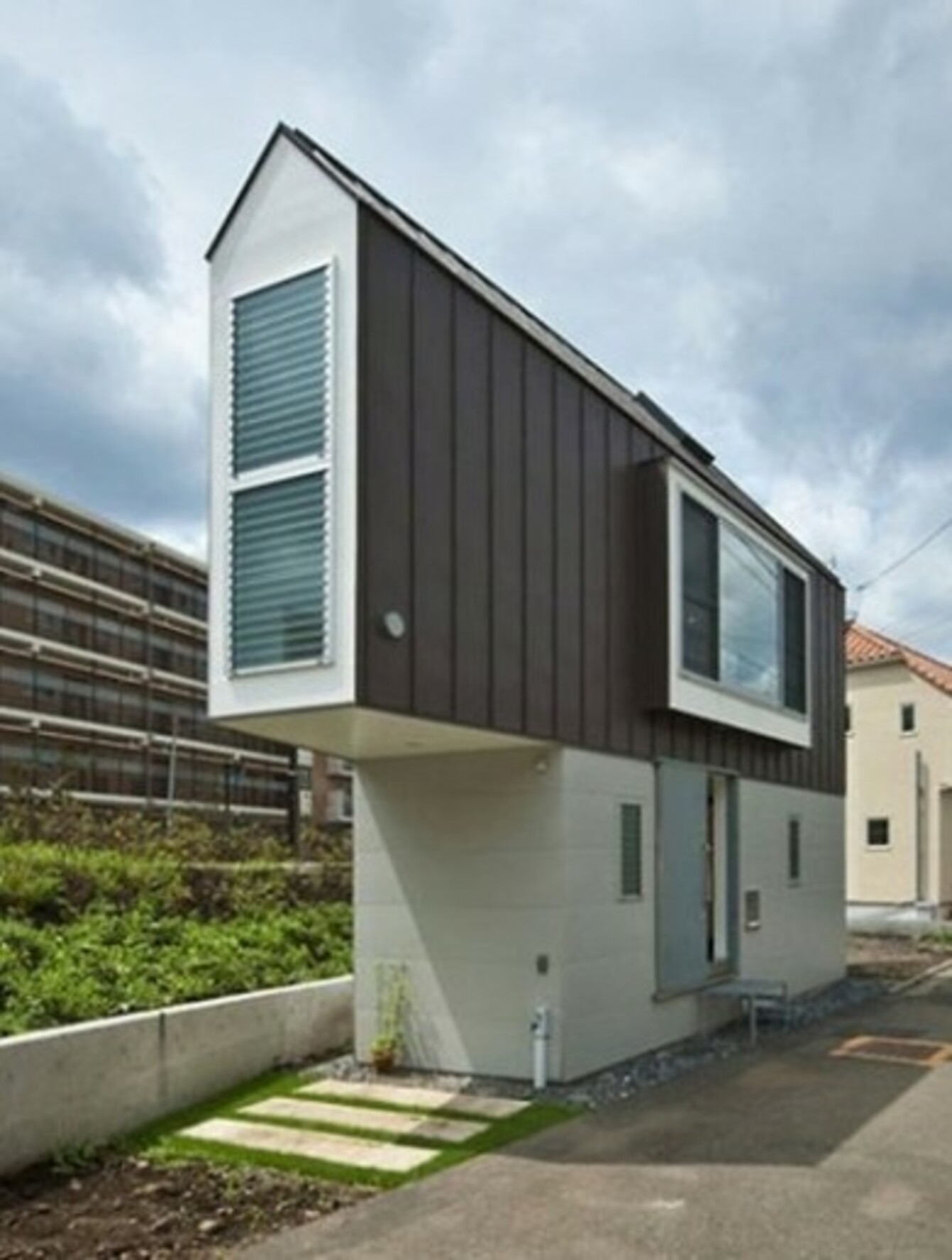 Image: Mizuishi Architects
Image: Mizuishi Architects
THE JAPANESE HAVE form when it comes to utilising small spaces.
The nation is the home to capsule hotel rooms and a revolution of micro-designed houses.
This triangular property is built on a space of less than twenty feet in width and provides amble living space for a family of three. The home is built on a difficult piece of land that would ordinarily be better suited as a set of parking spaces.
The property is located in Horinouchi, Japan and is the work of Mizuishi Architects. Clever design elements include the overhang you can see in the picture above. This adds square footage to the home while giving rain cover to the house's parking space.
The compact house has almost 600 sq. ft. of floor space inside and is stylishly laid out over three levels. It is located next to a river and this has been factored into its design – with it running parallel to it.
The home has two main floors and an additional mezzanine level which is accessible by ladder.
One feature that might not be to everyone's taste is the way the ground floor bathroom and bedroom are divided. Rather than go for the traditional door method – this home uses a curtain. That could be awkward.