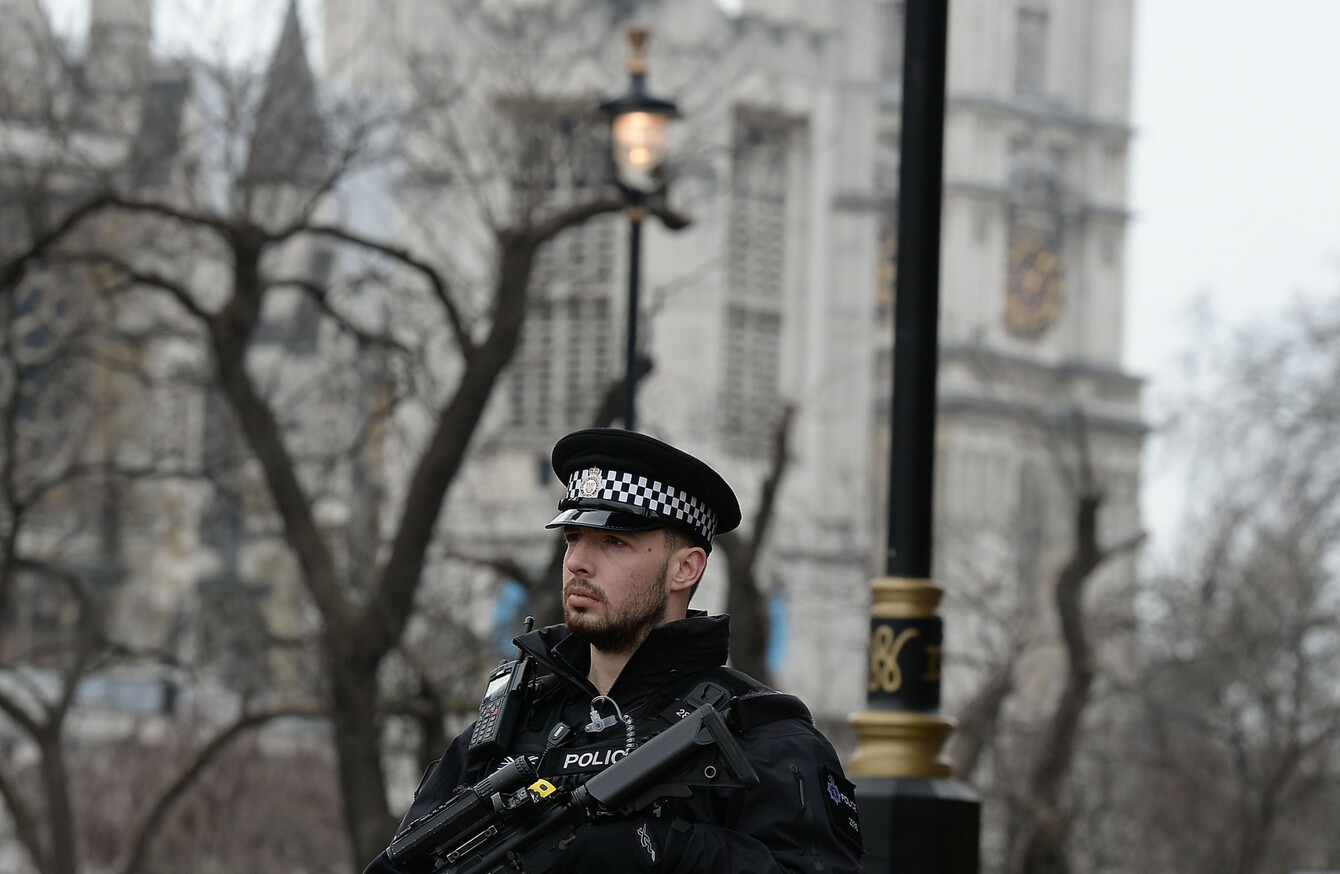 Image: John Stillwell/PA Images
Image: John Stillwell/PA Images
THE UK PARLIAMENT attacker has been named as 52-year-old Khalid Masood, according to Scotland Yard.
The BBC are reporting Masood was born in Kent and detectives believe he was most recently living in the West Midlands.
London's Metropolitan Police said in a statement that Masood was known by "a number of aliases" and had been living in the West Midlands, which includes the city of Birmingham where there was an armed police raid overnight.
In her speech to Parliament today, Theresa May said that the man responsible for yesterday's attacks had been investigated before, but was a "peripheral" figure.
Earlier today the so-called Islamic State claimed responsibility for the attack, which has claimed three lives and injured at least twenty others.
The IS claim came after armed police arrested eight people in raids linked to yesterday's attack that left three people dead and sowed panic in the heart of London.
"An act of terrorism tried to silence our democracy," Theresa May told a packed House of Commons, which stood for a minute's silence in remembrance of the victims of the strike on a symbol of British democracy.