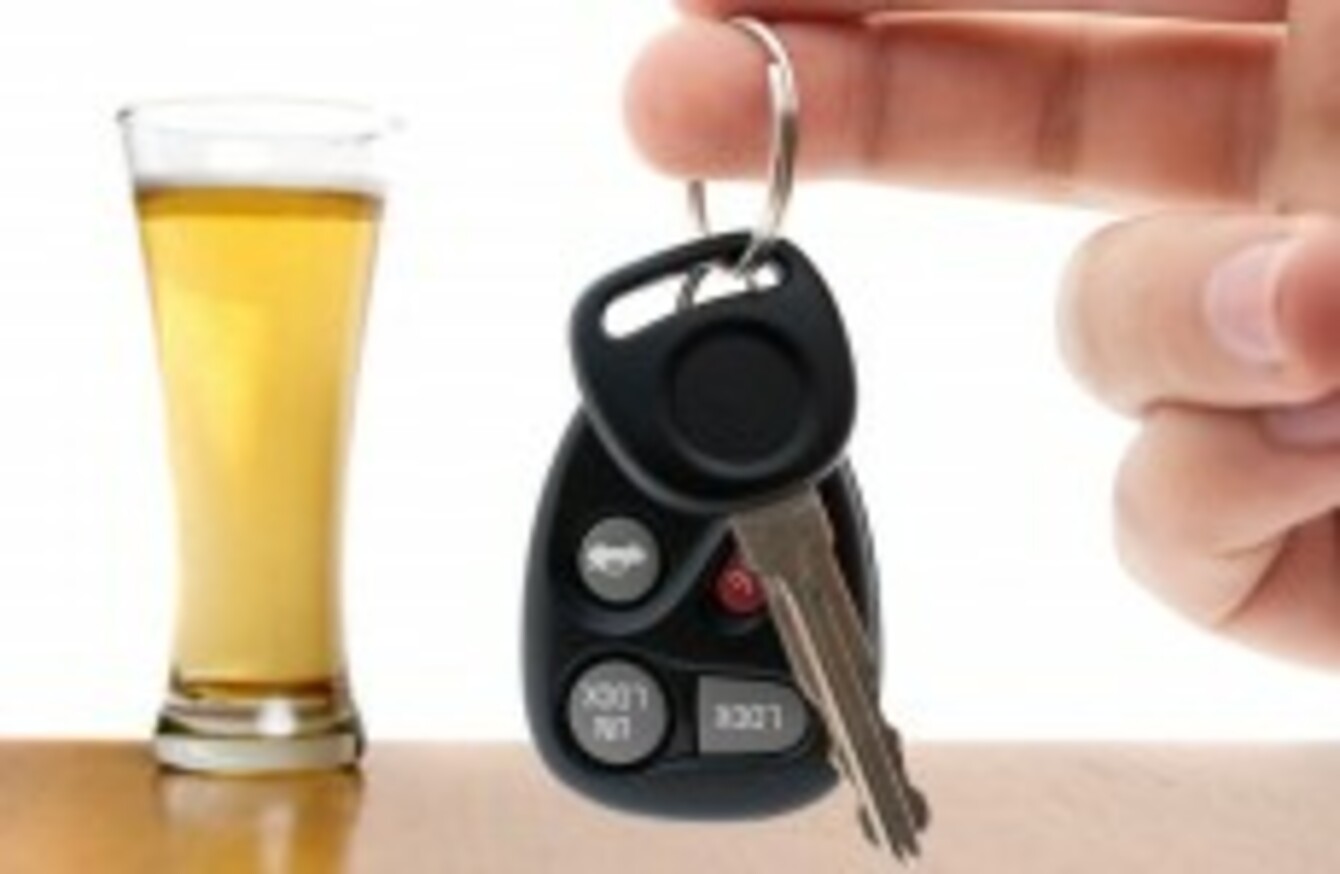 Image: Shutterstock
Image: Shutterstock
THE AA SAYS that 13 per cent of people who took part in its recent survey said they have travelled with an over-the-limit driver.
The people said this had occurred within last year. The AA is appealing to party-goers this festive season not to take a lift from someone they know or suspect to be over the legal limit.
In a recent AA Motor Insurance poll of close to 15,000 people, 13 per cent of respondents said they had travelled in a car with someone they knew to have more than the legal permissible amount of alcohol in their system within the last year.
Common occurrence
The results of the AA Motor Insurance poll would also suggest that it's a more common occurrence among 17-24 year olds – 1 in 5 respondents within this age category admitted to travelling with someone over the limit.
Males of this age group were identified as more likely to have travelled with someone over the limit, with 30 per cent of those quizzed sharing that they had, compared to 19 per cent of females.
Looking at the different counties, the highest percentage of respondents were seen in Wicklow (22 per cent), Louth (19 per cent), Kilkenny (17 per cent), Longford (17 per cent) and Meath (17 per cent) in admitting that they had gotten in a car with a driver they knew had drunk more than they should have.
Driving with a hangover
The AA said it feels people often underestimate the danger of driving with a bad hangover. In total, 40 per cent of those polled stated that they had run the risk of driving "the morning after the night before" within the last year, while unsure if their blood alcohol level had returned to within the legally permissible limit.
This figure was again higher among the 17-24 year olds polled, at 59 per cent.
Twenty five per cent of those polled said they'd take a lift from someone they would have classified as 'severely hung-over' with the last 12 months, with this figure having increased more than two fold among the 17-24 year olds polled, to 56 per cent.
Conor Faughnan, Director of Consumer Affairs, AA Ireland said:
The range of symptoms that arise from a hangover such as headaches, light headedness, nausea, thirst, lethargy and a decreased attention span can significantly impair your ability to drive and can make you potentially as dangerous as an intoxicated driver.  We really would urge those undertaking long drives over the holidays to avoid a heavy night on the tiles the night before and to react responsibly if you feel signs of fatigue coming on.