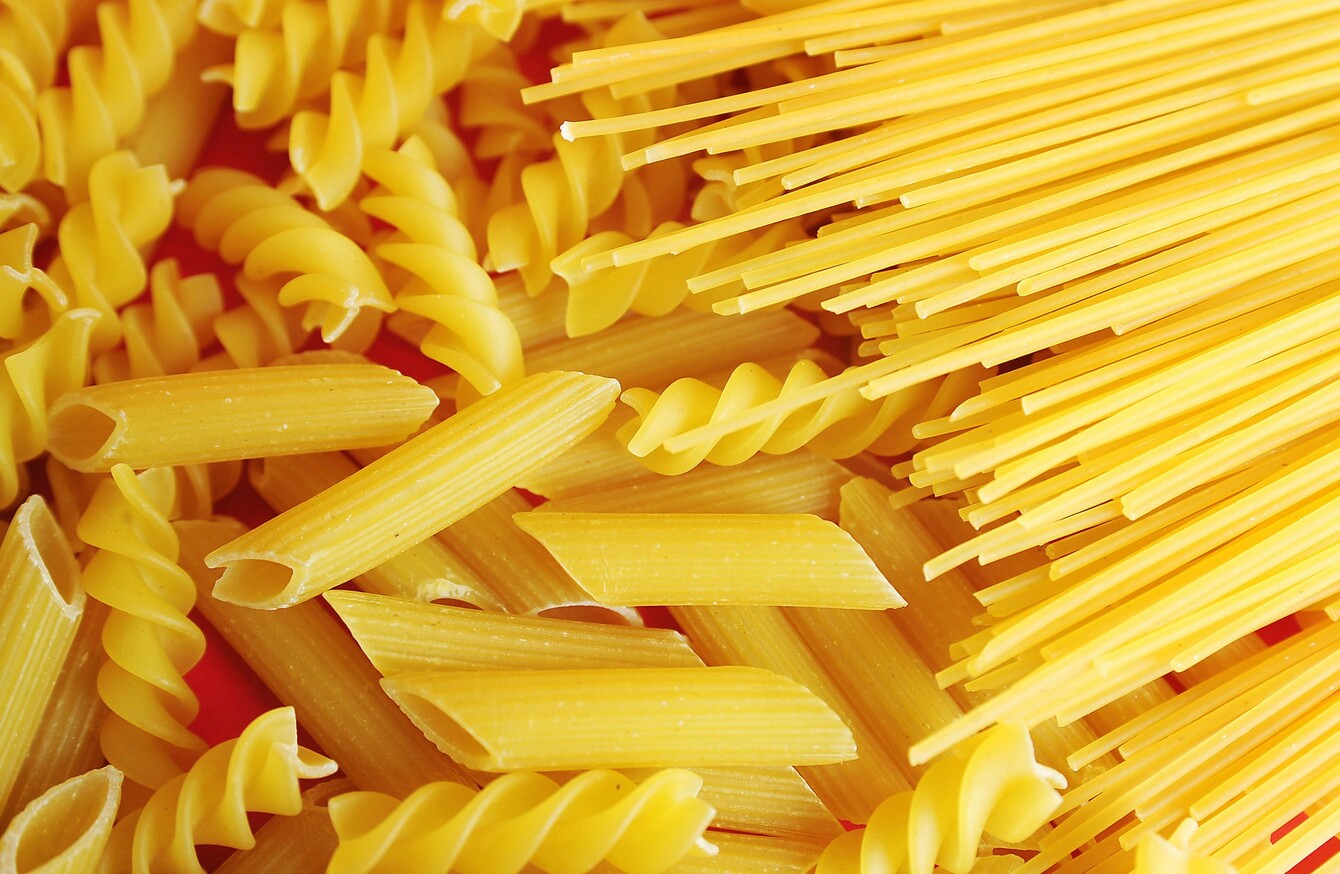 Image: Rui Vieira
Image: Rui Vieira
DON'T MIND THOSE low-carb diets, pasta is not fattening and can actually reduce the likelihood of obesity, according to two new studies by Italian scientists.
The research published in the journal Nutrition and Diabetes, examining the diets of over 23,000 adults, found that eating pasta was associated with a lower obesity and a healthier body mass index (BMI).
The research also found that pasta consumption went hand in hand with a healthy Mediterranean diet – one rich in vegetables, fruit, fish, olive oil and whole grains.
Lead author George Pounis of the researchers at Neuromed (Istituto Neurologico Mediterraneo) in Italy said:
We have seen that consumption of pasta, contrary to what many think, is not associated with an increase in body weight, rather the opposite.
Our data shows that enjoying pasta according to individuals' needs contributes to a healthy body mass index, lower waist circumference and better waist-hip ratio.
Dr Gunter Kuhnle, associate professor in nutrition and health at the University of Reading, said:
[T]hese results clearly show that it is wrong to demonise carbohydrates, as the data clearly show that consumption of a carbohydrate-rich food such as pasta does not have to have an adverse effect on body weight.
Licia Iacoviello, head of the laboratory of molecular and nutritional epidemiology at Neuromed Institute which conducted the study, added:
In popular views pasta is often considered not adequate when you want to lose weight. And some people completely ban it from their meals.
In light of this research, we can say that this is not a correct attitude. We're talking about a fundamental component of Italian Mediterranean tradition, and there is no reason to do without it.
The message emerging from this study, as from other scientific analyses conducted in the context of the Moli-sani Project and INHES, is that Mediterranean diet, consumed in moderation and respecting the variety of all its elements (pasta in the first place), is good to your health.
Before you start heading down the shops to stack up on the Roma, though, the scientists have a word of warning.
Dr Gunter Kuhnle warned that pasta intake was part of a dietary pattern:
In this study, people who consumed a lot of pasta also followed a traditional Mediterranean diet, which is not surprising as the study was conducted in a Mediterranean population. Pasta intake could therefore be mainly a marker for adherence to this kind of diet.