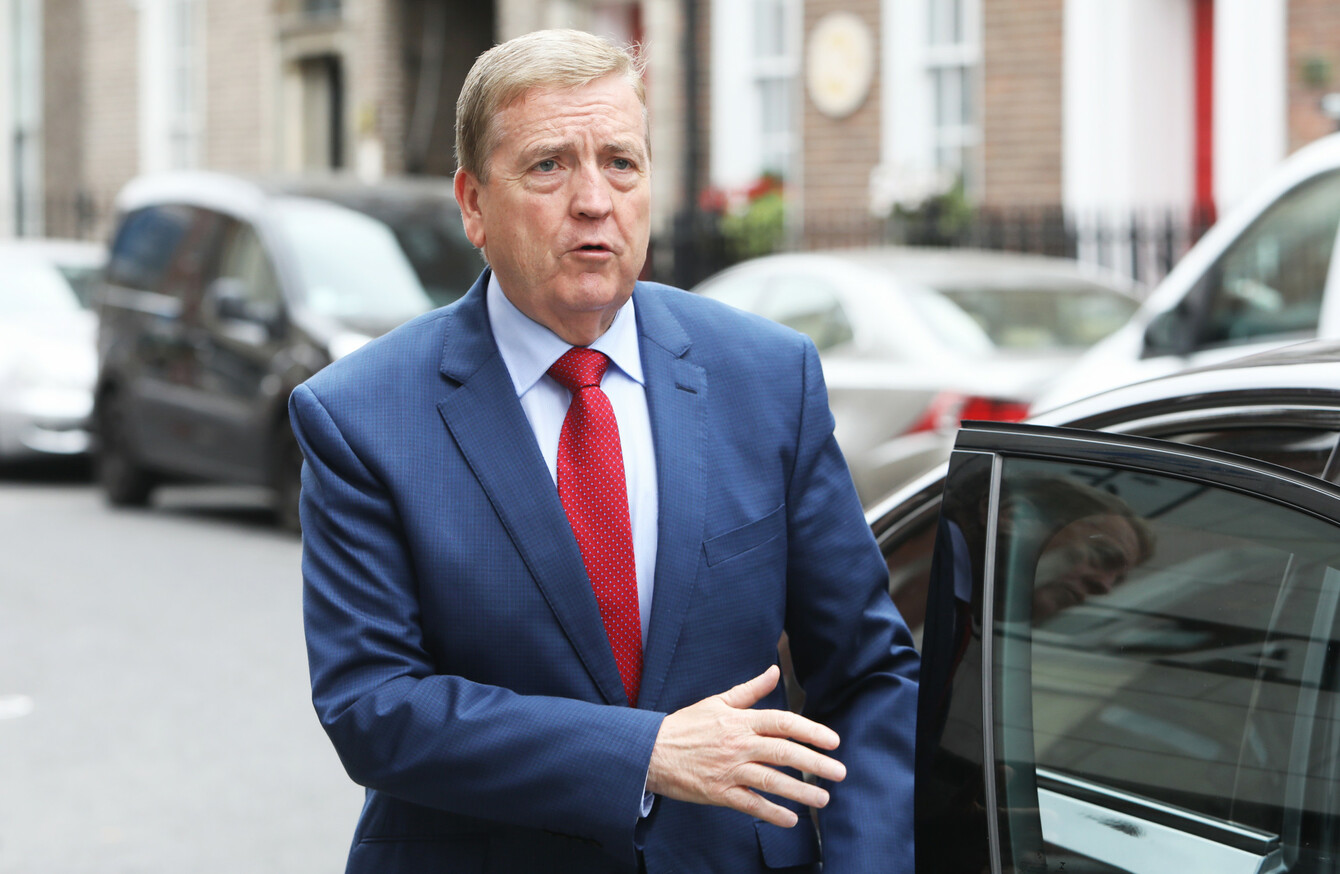 Pat Breen
Image: Leah Farrell/Rollingnews
Pat Breen
Image: Leah Farrell/Rollingnews
Updated Oct 12th 2018, 12:00 PM
COLLEAGUES OF FINE Gael minister Pat Breen have defended his meetings with the head of the only consortium left in the running for the National Broadband Plan tender.
Last night, the junior minister admitted he met David McCourt on a number of occasions, but said he had "no role in the National Broadband Plan, its rollout or its procurement".
That followed the resignation of Communications Minister Denis Naughten over revelations that he had also met McCourt on a number of occasions.
Speaking on Morning Ireland on RTÉ Radio 1 this morning, Breen's colleague Regina Doherty suggested that he had no questions to answer.
"Pat Breen does not have any responsibility for the National Broadband Plan," she said.
"He does not sit at Cabinet, so therefore collectively will not be responsible for making a decision who gets awarded a contract."
Doherty also said that Breen's role as a junior minister meant that he had to meet individuals such as McCourt.
"Pat Breen is a minister in the Department of Business," she added.
"It's his job to meet businesses and potential investors in Ireland, which is what he does on a weekly basis.
"By all accounts he's become friends with this gentleman because they live up the road from each other."
Speaking on Newstalk last night, Tánaiste Simon Coveney revealed that Taoiseach Leo Varadkar intended to speak with Breen last night in order to understand the nature of his meetings with McCourt.
Naughten appeared on Shannonside  FM this morning where he disputed Varadkar's account of when he was told about the former communications minister's additional meetings with McCourt.
He said he told Varadkar about the meetings in a Wednesday night phone call and not during their meeting on Thursday morning.
"I mentioned those and said to the Taoiseach on Wednesday night. There is no reason for me not to be open and frank with the Taoiseach. I felt he needed to know that and I rang him Wednesday night and informed him of that," he said.
"I don't believe that anyone in the room was surprised on Thursday morning when I pointed that out to the Taoiseach again."
With additional reporting from Ceimin Burke.