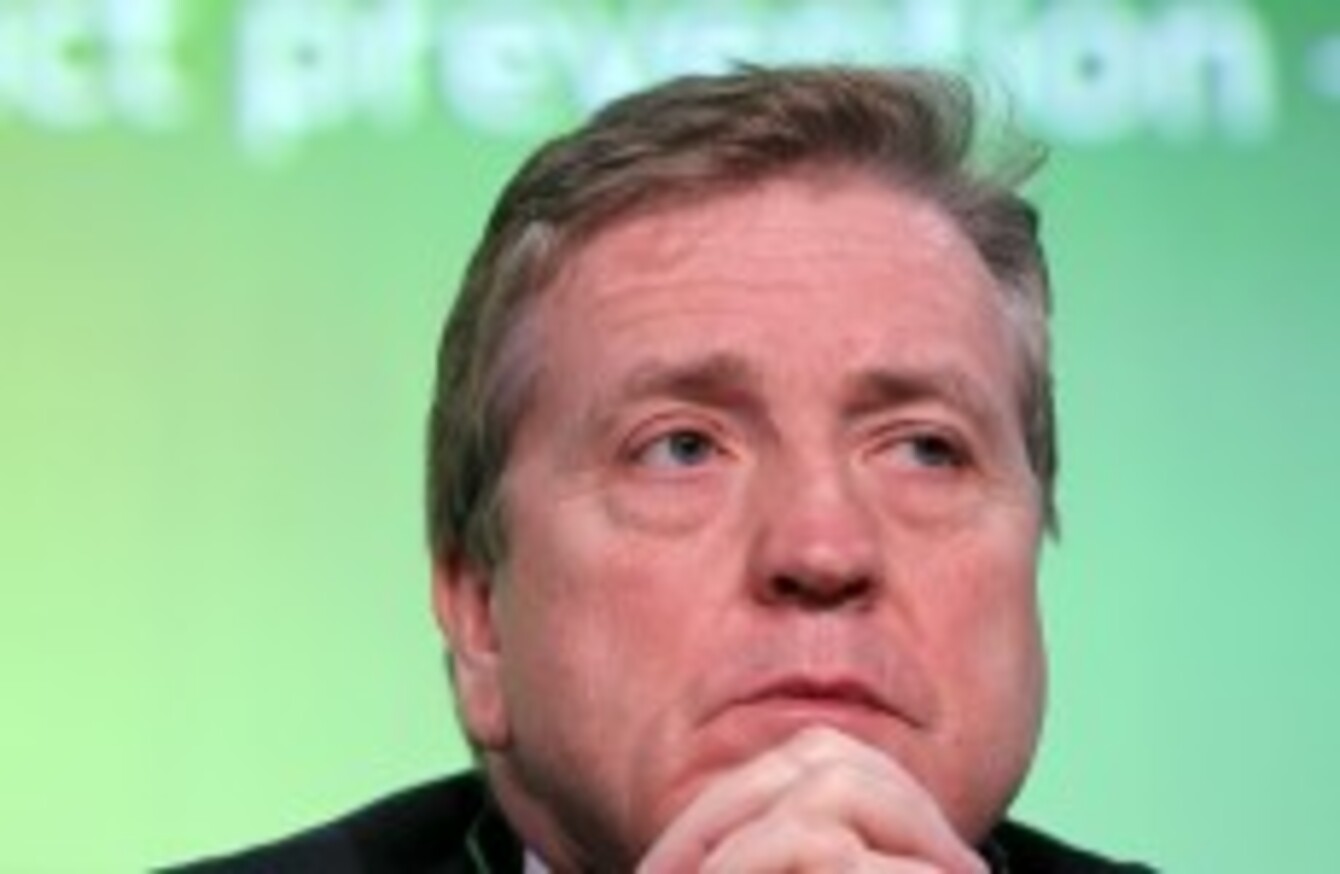 Pat Breen, Fine Gael TD and Chairman of the Oireachtas Foreign Affairs committee
Image: Sam Boal/Photocall Ireland
Pat Breen, Fine Gael TD and Chairman of the Oireachtas Foreign Affairs committee
Image: Sam Boal/Photocall Ireland
THE CHAIRMAN OF the Oireachtas Foreign Affairs Committee, Pat Breen, has said Israel's plan to seize more Palestinian land in the West Bank would be "a nail in the coffin of the two-state solution."
Speaking to TheJournal.ie ahead of tomorrow's hearings with the Israeli and Palestinian ambassadors, the Fine Gael TD said the planned seizure of nearly 1,000 acres of land at Gush Etzion was "not a move in the right direction."
"The timing of it is terrible," Breen added, noting that it came just a week after the signing of an indefinite truce between Israel and Hamas, after 50 days of violent conflict in Gaza.
The confiscation of land – and it is Palestinian land – is not the way forward, and I would ask Israel to step back from this.
What everyone wants here is a two-state solution, involving land exchange, and it would be a nail in the coffin of the two-state solution if Israel were to move forward [with the expansion of the settlements.]
The TD for Clare added that he condemned the move by Israel, and intended to question Israeli ambassador Boaz Modai on the subject, when he appears before the committee at 4pm tomorrow.
Breen emphasised that he had a good relationship with both Modai and his Palestinian counterpart Ahmad Abdelrazek, and anticipated "constructive" hearings with both.
I've spoken with the ambassadors – they both want peace and they both want a two-state solution.
Whether [Israeli Prime Minister] Benjamin Netanyahu is committed to a two-state solution, I don't know.
There has been widespread condemnation in Ireland of Israel's announcement yesterday that it would seize a reported 990 acres of land at Gevaot, in the Gush Etzion region of the West Bank, west of Bethlehem.
Foreign Affairs Minister Charlie Flanagan called the settlements "illegal under international law", and "incompatible with aspirations for peace."
Fianna Fáil TD and spokesman on Foreign Affairs, Brendan Smith, said the plans would "only further escalate already heightened tensions in the region," while Sinn Féin leader Gerry Adams denounced the Israeli move as an "illegal land grab."