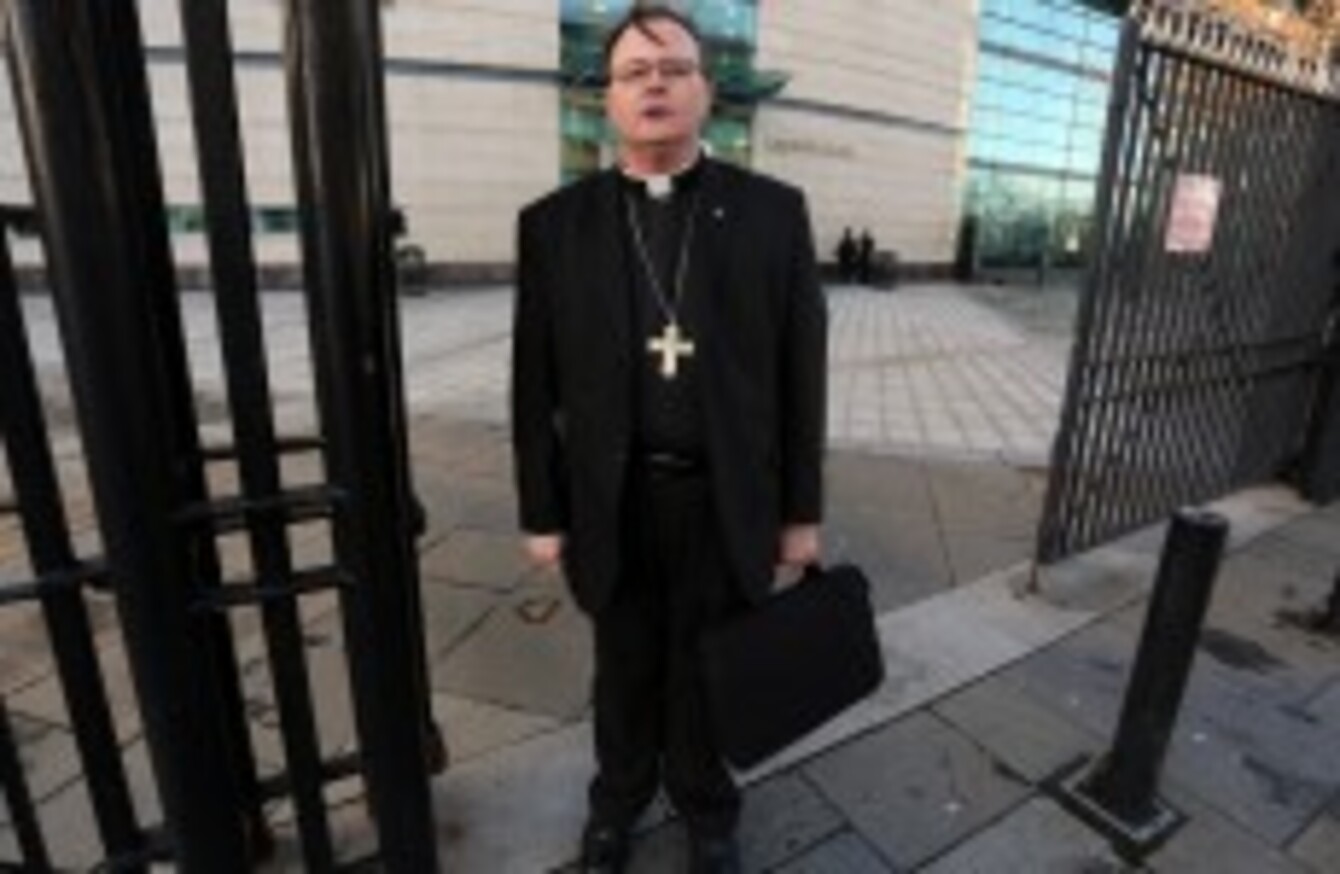 Buckley pictured outside Belfast Crown Court last month
Image: Paul Faith/PA Wire/Press Association Images
Buckley pictured outside Belfast Crown Court last month
Image: Paul Faith/PA Wire/Press Association Images
PAT BUCKLEY, AN independent bishop who hit the headlines last month for his part in a sham marriage scam in Northern Ireland, has said he has no intention to step down from his role as a celebrant in the Republic, and rejected calls for him to do so.
It follows the publication yesterday of a story by the Irish Catholic, which quoted Fianna Fáil Social Protection spokesman Willie O'Dea as saying Buckley should immediately be removed from the recognised list of marriage solemnisers.
Buckley, a former Catholic priest, received a suspended three-year prison sentence last month for solemnising 14 sham marriages — which were mainly between female Portuguese nationals and Bangladeshi men seeking residency.
Contacted by TheJournal.ie, Buckley said he was led into the situation as a result of naivety, that he was sorry it happened and that he would do everything in his power "to make sure it never happens again".
He questioned the logic behind O'Dea's call, and said that in his role as a solemniser he had nothing to do with the issuing of marriage licences. (Under the law as it stands, couples wishing to get married in the Republic need to attain a Marriage Registration Form from the Registrar of Civil Marriages).
Buckley said he had a "couple of dozen" weddings booked for this year. He said that while several couples planning their service had raised misgivings in light of the recent headlines, all had been happy to proceed with their plans.
"I had a wedding in Dublin a few days after the ruling at which I thanked the court for allowing me to be free to attend it."
The 61-year-old said he had not been contacted by the Irish Catholic prior to the publication of yesterday's story.