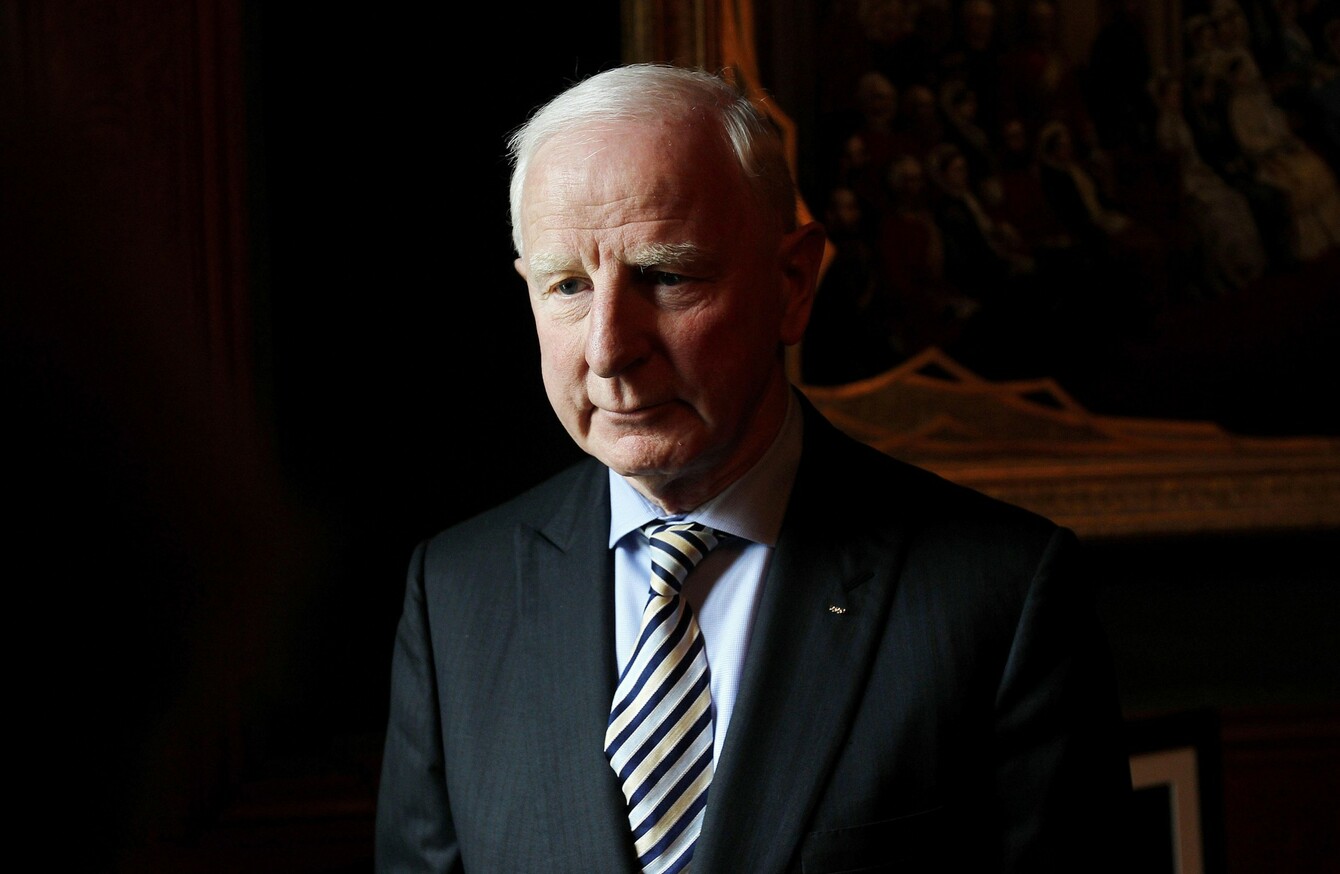 Image: PA Wire/PA Images
Image: PA Wire/PA Images
THE FAMILY OF Pat Hickey have welcomed the announcement that a review into the alleged ticketing scandal at this summer's Rio Olympics has been put on hold.
Yesterday, the OCI Executive Committee decided to delay completion of the review following a letter from Hickey's lawyers in which they threatened an injunction preventing the completion of the review.
The committee decided that continuing with the case would "incur the very significant additional cost of defending any such legal proceedings" and decided to postpone any action.
In a lengthy statement to the Irish Times, the Hickey family welcomed the decision, and expressed their concern for the welfare of former Olympic Council of Ireland president Pat Hickey:
"We, the family of Pat Hickey, are pleased to see the latest announcement that the Grant Thornton Inquiry has been suspended in response to the communication of the 1 November 2016."
Furthermore, we would like to reiterate our Dad's full support for the Judicial Inquiry being conducted by Judge Carroll Moran SC.
Finally, whilst fully always respecting the rule of law and justice system in Brazil, it is our solemn wish that our Dad and grandfather is allowed back to Ireland to receive urgent medical treatment for his heart condition.
This, above all else, is our priority."
Injunction
Grant Thornton was tasked with conducting an independent report into alleged illegal ticket touting during the Olympic Games, which saw Pat Hickey, who denies any wrongdoing, arrested in Brazil.
It was expected to be handed directly to Judge Carroll Moran by 15 November for him to consider as part of his non-statutory inquiry.
However, an OCI Executive Committee yesterday decided to delay completion of the review until after Hickey's criminal proceedings have been completed.
This decision was taken following the receipt of a letter from Mr Hickey's lawyers this week in which he threatened to make an application to the High Court for an injunction preventing the completion of the review.
A new OCI Executive Committee will be elected at an EGM in January, while the report carried out by Deloitte on corporate governance arrangements at the council will be issued to member federations next week.
Comments are closed as an investigation is ongoing.