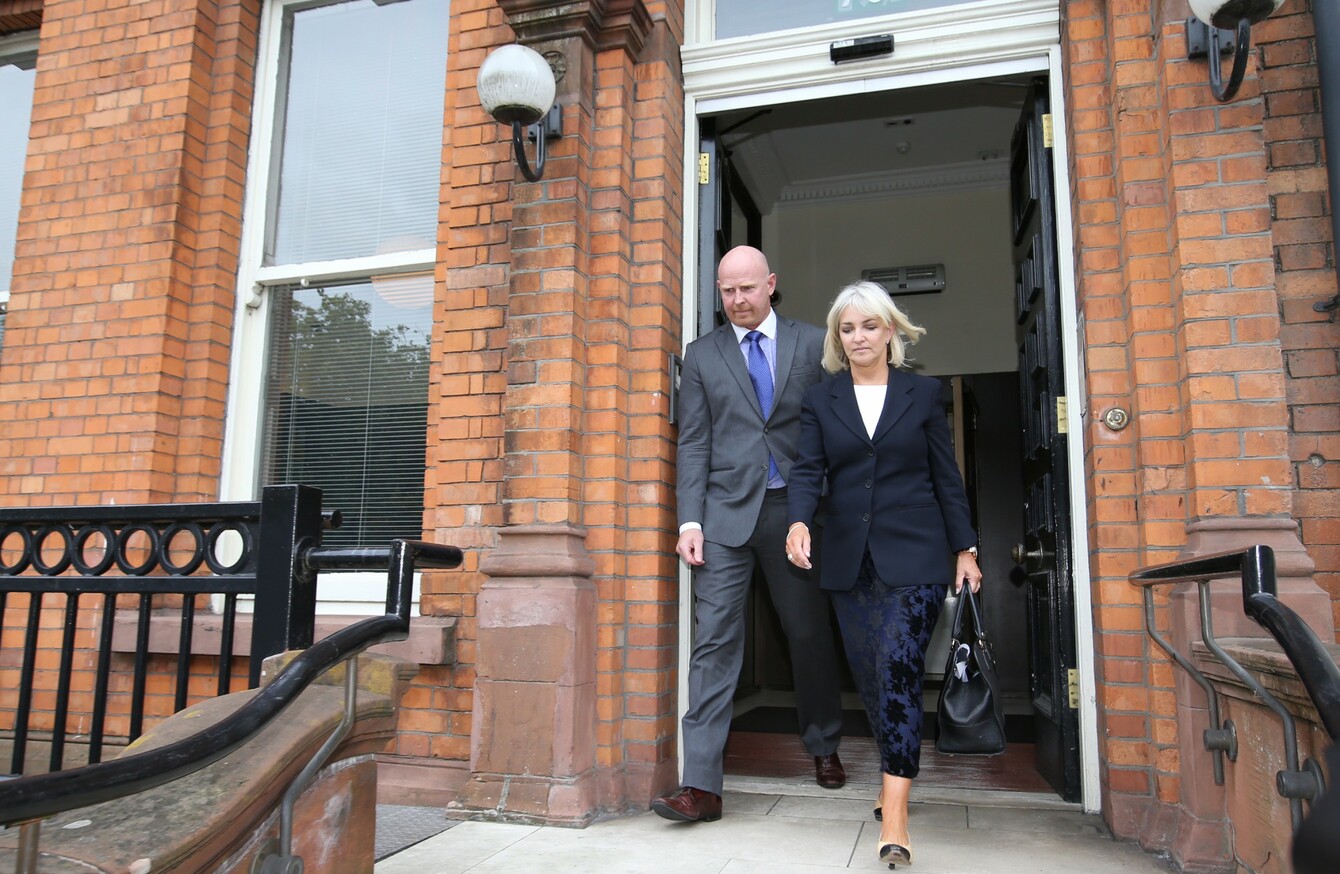 Pat Hickey's son Fred leaves the Iveagh House after meeting with Minister Charlie Flanagan.
Image: Sam Boal
Pat Hickey's son Fred leaves the Iveagh House after meeting with Minister Charlie Flanagan.
Image: Sam Boal
THE FAMILY OF Pat Hickey have said the 71-year old is continuing to receive consular assistance from the Department of Foreign Affairs here.
It follows a meeting between the family of the ex-Irish Olympics boss and Minister for Foreign Affairs Charlie Flanagan today.
Former Olympic Council of Ireland President Pat Hickey was released from Bangu prison in Rio yesterday, insisting he would fight the ticket touting charges laid against him in Brazil.
A statement released this evening by Anne Marie James, a solicitor for the Hickey family said:
Firstly, we would like to thank Minister Charlie Flanagan for meeting the Hickey family today.
The family have been re-assured that the Minister and the Department of Foreign Affairs are doing everything in their power to provide all necessary consular support to Mr Hickey at this time.
It is standard practice for the Department of Foreign Affairs to provide consular assistance to Irish citizens who have been arrested or detained overseas.
In a statement released last week, Minister Flanagan said that they were in constant contact with Hickey's family and his legal representatives.
He also clarified that the role of the Department was to ensure the welfare of the citizen, and not to interfere in Brazil's judicial process.
In general terms, the Department's focus in cases of arrest or detention of Irish citizens overseas is on a number of specific issues including ensuring that the citizen has access to legal representation, that the citizen is not being discriminated against on the grounds of nationality, and that the host authorities are fulfilling their responsibilities in ensuring the welfare and wellbeing of our detained citizen.
The Department cannot however provide legal advice or interfere in any way in the judicial processes in another country.
Hickey's family also requested that members of the media "respect their privacy at this difficult time".
Hickey, who has stepped aside temporarily from his roles at the head of the OCI and European Olympic Committees, faces charges of facilitating ticket touting, the creation of a cartel, and illicit marketing. He has denied any wrongdoing.
With additional reporting from Daragh Brophy.