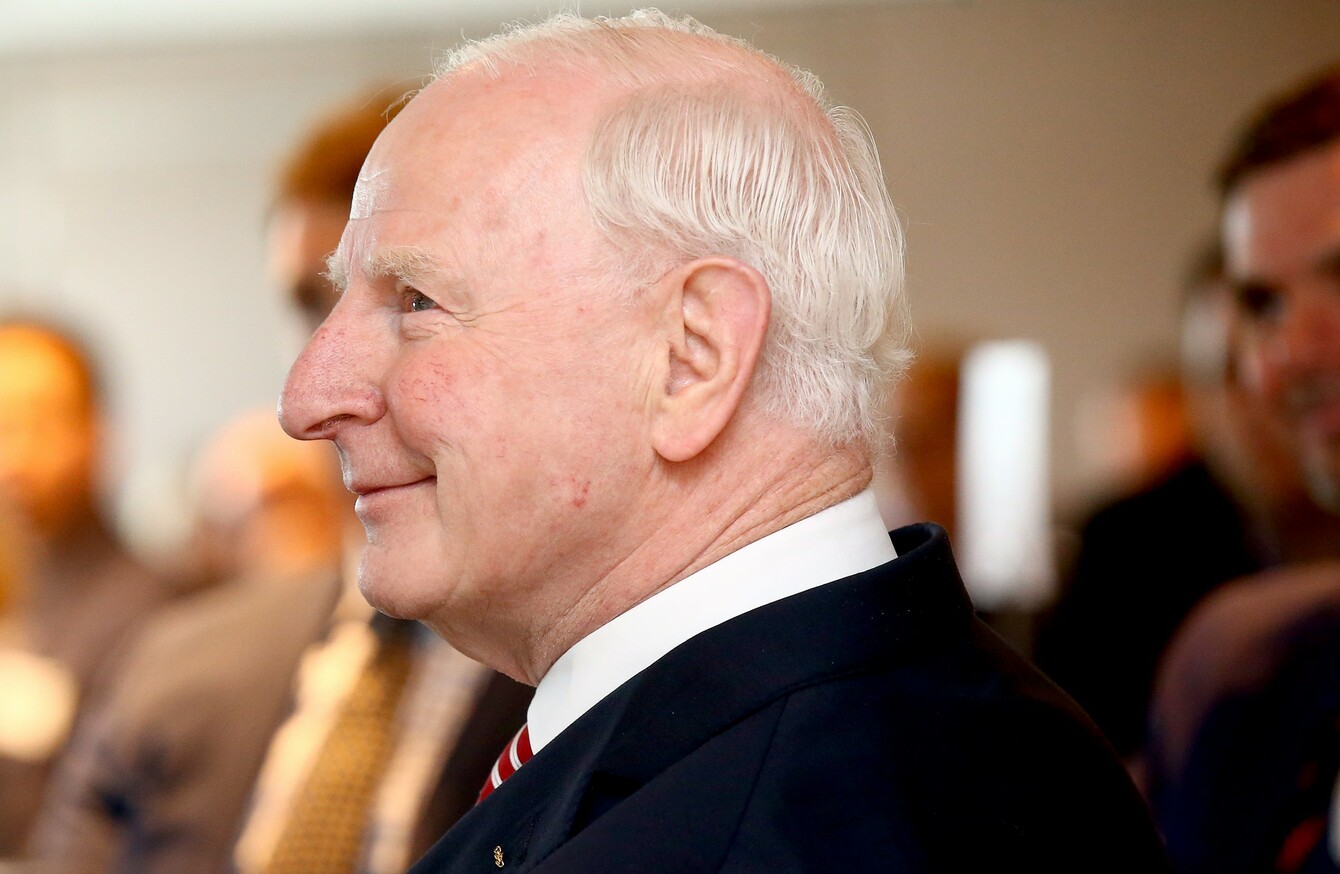 Hickey photographed at the Irish Sport Annual Conference in May.
Image: James Crombie/INPHO
Hickey photographed at the Irish Sport Annual Conference in May.
Image: James Crombie/INPHO
A LAWYER FOR the family of Pat Hickey has condemned what she has described as a "hate fest" from Brazilian police and from within the media about the former Olympic executive.
Speaking on the Marian Finucane Show on RTÉ Radio One, Anne Marie James has claimed that Hickey's right to a fair trial has already been denied.
James made reference to a picture of Hickey with Vladimir Putin that has been circulated since this arrest. She said the photograph has been used to make unfair insinuations about the former President of the Olympic Council of Ireland.
"There was no picture of him with schoolchildren as he handed out scholarships. There has been a very one-sided, in my mind, hate fest," James said.
I really am outraged at what I see as a flagrant breach of his fundamental human rights. He has been denied a fair trial at this stage, I think that's fair to say.
Hickey, an IOC member, former head of the OCI and the European Olympic Committees, was detained last week and is accused of involvement in a ticket scam, ambush marketing and conspiracy over the sale of Rio Olympics tickets at inflated prices.
He has denied any wrongdoing. His legal team has made a second request for bail and an application for him to be detained under house has also been submitted.
James said that the OCI have rented a house for Hickey to stay in while the legal process is ongoing should the request for house arrest be granted.
James made it clear that she was not representing Hickey, who has his own legal team in Brazil, but was speaking on behalf of his family.
"People would understood that they are a family and that this man is a father and a grandfather and he could be anyone's father. It could be you or I who are in that situation, and we have to be mindful of that," she said.
James also said that Hickey's family have not been able to speak to him but that they will now attempt to write letters to him.
The solicitor also confirmed that the family are to meet with Minister for Foreign Affairs Charlie Flanagan on Wednesday in an attempt to put pressure on the Irish government to ensure his rights are not breached.
"The drip feeding of information in a situation where he is gagged and has no opportunity to respond in my mind can't guarantee a fair trial," she added.
The Irish Ambassador to Brazil is also to stay in Rio, a sign she said showed that the behaviour of the Brazilian authorities is being monitored.
"It's a sign that we're watching what's going on. That they can't just behave in this flagrant disregard, trial by media, and incarcerate someone while they gag him, humiliate him, isolate him," she said.
Comments have been disabled for legal reasons.