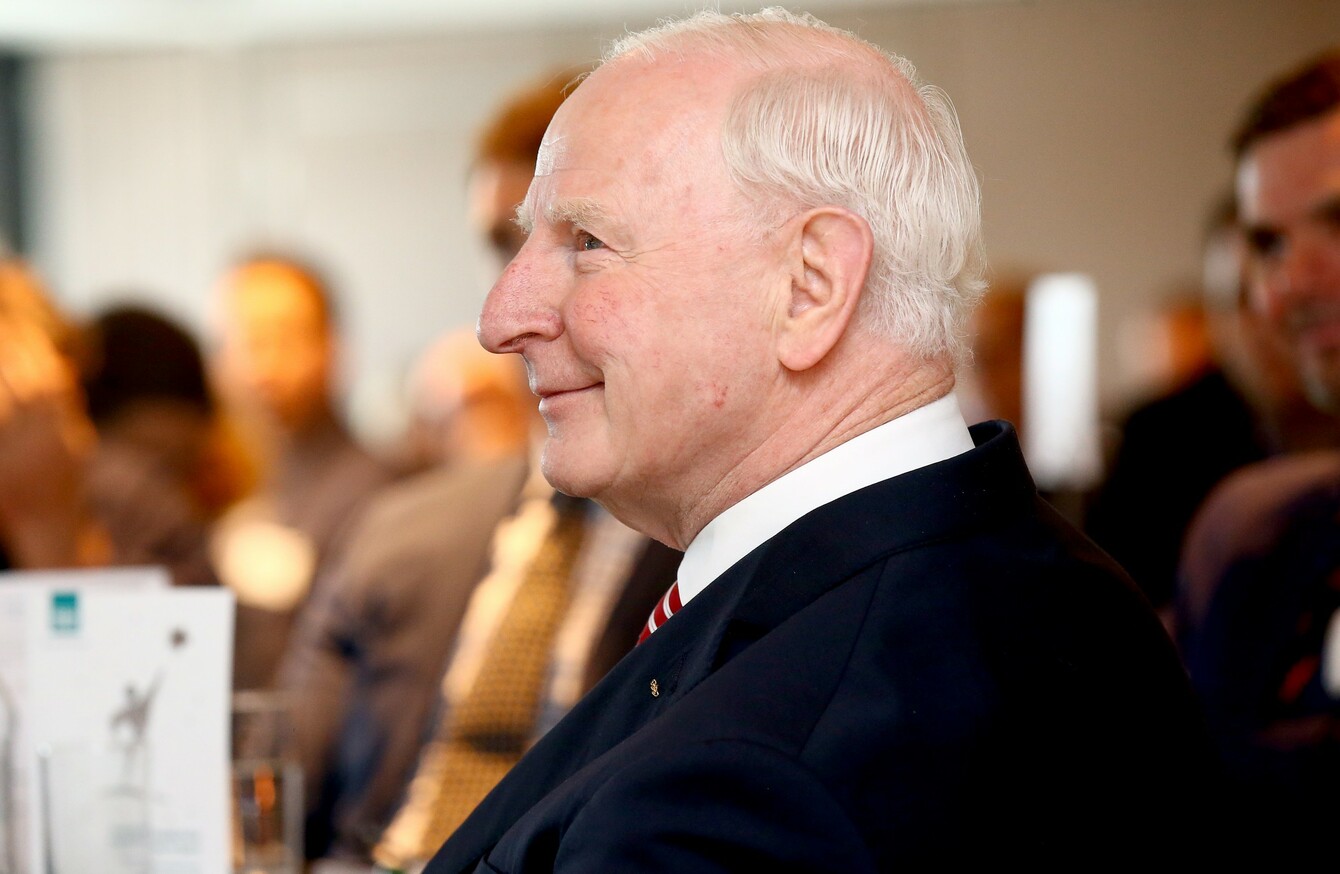 Image: James Crombie/INPHO
Image: James Crombie/INPHO
A JUDGE IN Rio de Janeiro has given the go-ahead for former OCI President Pat Hickey to leave Brazil.
In a judicial decision published this morning in Rio de Janeiro, Justice Marcello Rubioli ordered that Hickey's passport be returned to him, more than four months after he arrived to Brazil for the Olympic Games.
The order is dated 7 December but was only published this morning after a court holiday last week.
The judge orders that Hickey agrees to attend all aspects of the ongoing legal process, as requested, and in his absence that he maintain representation to receive intimations of the court.
Hickey's lawyer Allan Caetano Ramos is at the Special Court for Supporters and Large Events this morning, to organise a document which must be signed by Hickey, detailing his commitment to attend to the ongoing legal process, and return to Brazil, as required.
Once this is signed, the passport should be returned later today.
The judge also ordered that Dublin man Kevin Mallon may have his passport returned, upon payment of a bond of R$750,000 (€209,450), half of the amount originally required by the Brazilian courts.
Pat Hickey had a bond of R$1.5 million (€419,000) paid to the Brazilian Court last week by the Association of National Olympic Committees (ANOC), as a "loan", which must eventually be repaid.
Should Hickey be acquitted during the legal process, this bond amount would be returned automatically.
Should he be condemned, legal fees, fines, and any compensation arising would be deducted. Should he fail to appear in court in Brazil, the money will not be refunded.
Hickey, the former head of the Olympic Council of Ireland, was detained in August and is accused of involvement in a ticket scam, ambush marketing and conspiracy over the sale of Rio Olympics tickets at inflated prices.
Comments have been closed for legal reasons