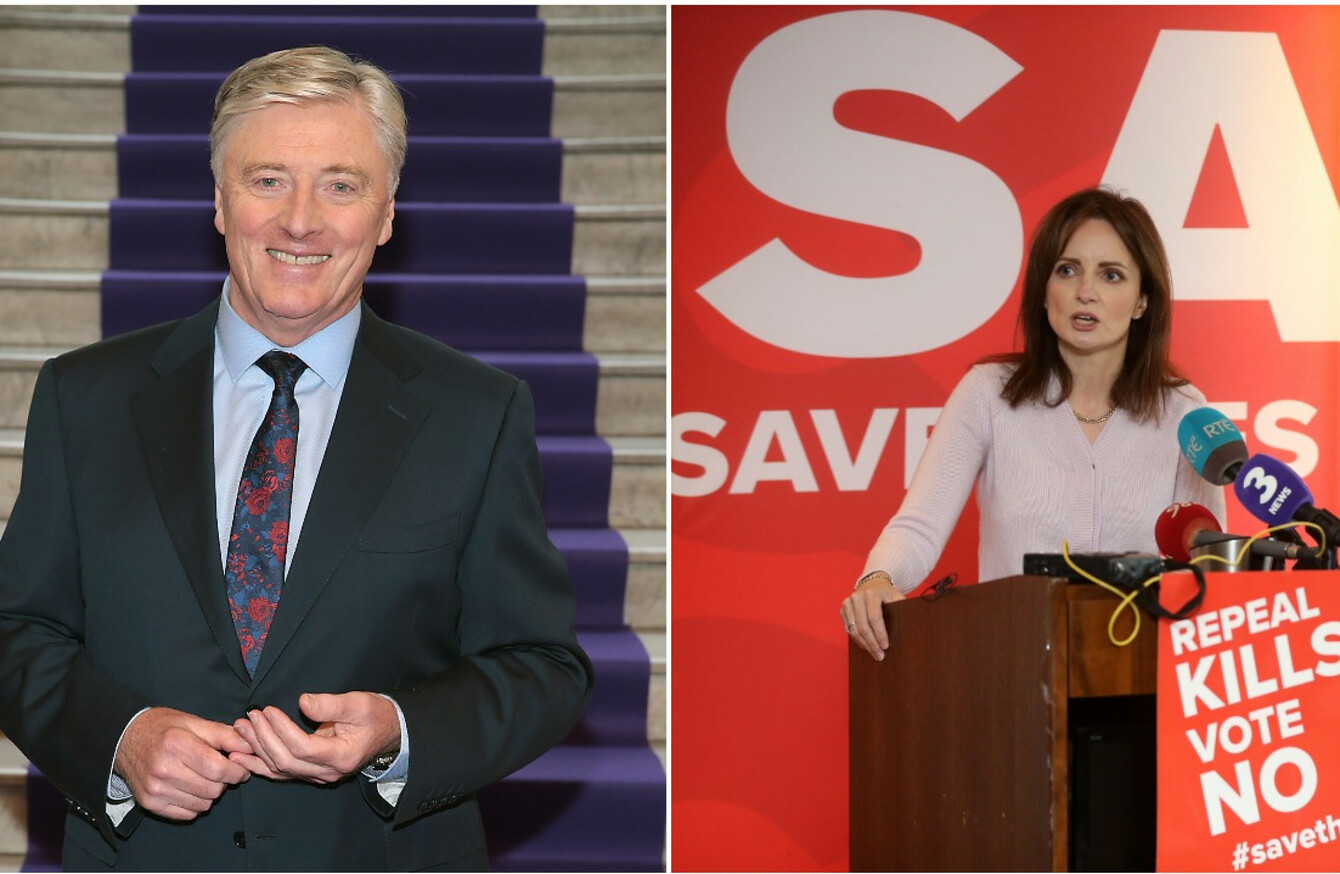 Pat Kenny hosted TV3's referendum special earlier this year.
Image: Rollingnews.ie
Pat Kenny hosted TV3's referendum special earlier this year.
Image: Rollingnews.ie
THREE COMPLAINTS ABOUT Pat Kenny over three days during the Eighth Amendment Referendum campaign have all been  rejected by the Broadcasting Authority of Ireland.
The three complaints were made by two different people and related to Kenny's treatment of the Iona Institute's Maria Steen.
Two were complaints about Kenny's conduct during radio interviews on his Newstalk programme and one was about his moderation of a TV3 referendum special.
In one of the complaints to the BAI, Margaret Hickey said that she had observed "a marked difference in the tone and content" between Kenny's interviewing of Steen and Dr. Peter Boylan, who had been on the same programme the previous day.
Steen was arguing for a No vote in the May referendum while Boylan was on the Yes side.
The complainant stated that Boylan "was allowed to finish his points without interruption" while Steen was "challenged and interrupted by the presenter on many occasions".
During the interview, Steen accused Kenny of giving soft questions to Boylan and the complainant claimed that this was accurate.
The same complainant also accused the The Pat Kenny Show Referendum Special on TV3 of not being fair and impartial in its treatment of Steen.
She said that Steen was "constantly interrupted" by Kenny and Minister Regina Doherty, who was participating in the debate on behalf of the Yes side.
In its response, TV3 stated that Steen was treated in the same way as other contributors.
The broadcaster said that it wanted to allow as many people to take part as possible and that that sometimes required the presenter "asking people to finish their contribution".
"The broadcaster acknowledges that Ms. Steen was interrupted or challenged at times, however, the broadcaster states that Ms. Steen is a formidable debater and, further, this treatment was no different to the treatment of any other contributor," TV3 said.
In its own defence to the complaints, Newstalk said the interview with Steen was "robust but entirely fair" and was conducted after she had requested an opportunity to challenge Boylan's interview.
In the case of each of the complaints, the BAI found that the presenter and the programme involved had acted in a manner that was "fair, impartial and objective".
Speaking about the TV3 debate, the BAI concluded that Kenny had "interrupted contributors from both sides" during the debate and moderated it fairly.
The BAI also noted that TV3 had attempted to secure a 50/50 time allocation for both sides, even though there is no requirement for equal airtime.
"The broadcaster may adopt the editorial approach they feel will best facilitate a range of voices and a debate which is fair, impartial and objective," the BAI stated.